This past weekend we made the trip to Joliet, Illinois to the Leisure Hours RC Raceway for the Chi Town Shootout. I have been to this track a few times, for the 1/8 offroad nationals, 1/10 offroad nationals and 3 years ago for the Chi Town Shootout. This year it was a bit bittersweet as the track is shutting down at this location in a couple of weeks. I have always enjoyed coming to this track and the hospitality they show the racers is awesome, we will all definitely be sad to see it go.
They had open practice on Thursday, this gave me the opportunity to get on the track multiple times to try some new setup things on my 2wd and 4wd that I have been thinking about lately. I was able to get the cars to where I felt very comfortable with them on the high grip but pretty bumpy (wavy might be a better word to describe it) surface. At first glance the layout didn't look super challenging but after running on it, it was a lot more challenging than it looked. A combination of very slow technical sections with very high speed sections made it a challenge and very easy to overdrive and make mistakes.
With over 300 entries there was a lot of talent at this race, but I was able to take the TQ in both 2wd and 4wd but not without being challenged by some of the very quick drivers that were in attendance. Sunday was main day and everything worked perfectly and I was able to win the first two A mains in both classes to take the overall win in both. Congratulations to Jake Mayo and Mark Sousa for making both mains as well and to Jake for taking 3rd on the 4wd podium after some hard fought battles.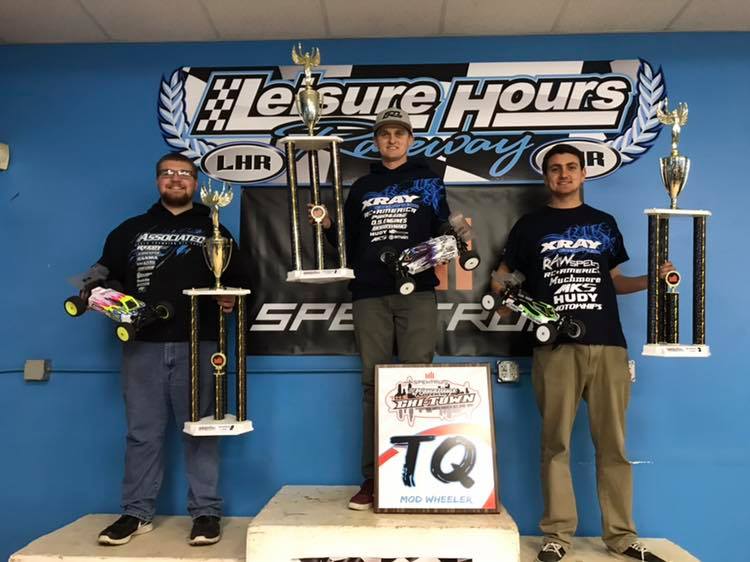 I want to thank my sponsors for giving me the opportunity to race with amazing products, Xray, RC America, Pro-Line, OS Engines, Hobbywing, MKS, VP Fuel, A Main Hobbies, Protek RC, Hudy, Lunsford, Avid, StickIt 1, Darkside Designs, OCRC, 110% Racing, Live RC, Red RC.
Thanks to my family for always being there for me and supporting me, and most importantly I want to thank my my Lord and Saviour Jesus Christ, I wouldn't be where I am today without him.
– Ty Tessman