This past weekend we attended the INS 8 finals at Beach RC in Myrtle Beach, SC. I was very impressed with the size of the track, the fully stocked hobby shop and the whole facility, I would love to have a facility like this close to me.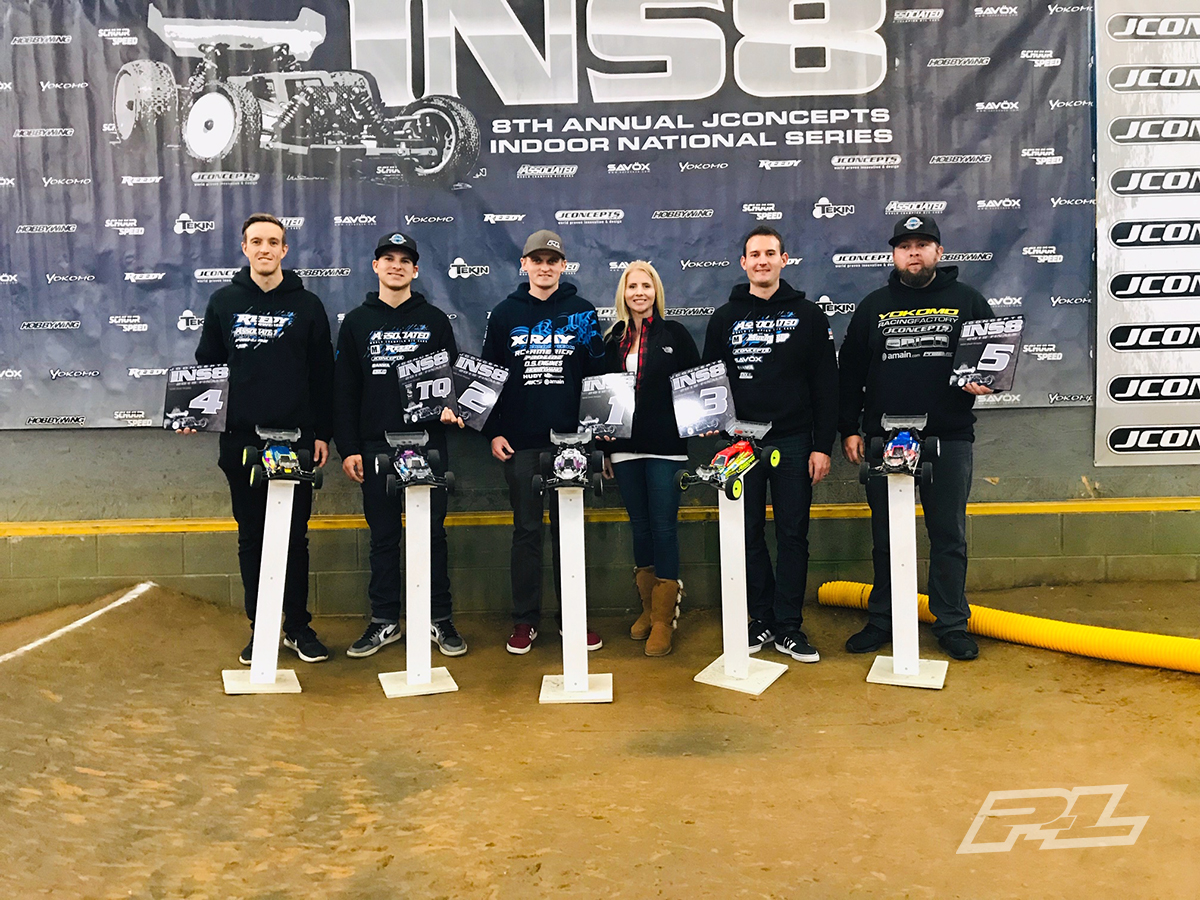 The track layout was a lot of fun with a few very challenging sections. It was a very deep track with the back lane being fairly far away made for an even bigger challenge. The temperature ranged from 15 to 19 degrees celsius (60-67 F).
Coming into this race I had a win in 2wd and 4wd from Tacoma and also a win in 2wd and 4wd from Hobby Action in Arizona, this gave me a good chance to win the overall in both classes.
Practice on Thursday the track started out with very low bite, even thought the bite was low my cars felt very good and I used this day to break in tires as I was told the track would gain more and more traction throughout the weekend. As the track started to break in the grip came up and kept increasing all the way through Sunday.
We continually adjusted the cars through qualifying and the finals to keep up with the increasing grip. It was a little bit tricky trying to figure out what pin height to use for each qualifier due to the changing amount of dust and moisture in the track, this would make qualifying interesting.
Friday was more practice with one 3 minute seeding round. I was only able to seed 10th in 2wd as I picked the wrong pin height of tires, and I was able to seed 3rd in 4wd.
Saturday we ran 3 rounds of qualifying, I struggled more than I should have in both classes, my cars were good but being that it was the first time at this track it was a challenge to know what pin height at what time. I tq'd the first round of 4wd and finished 2nd in the last round of 2wd and those were my best finishes, I would start 5th on the grid for 2wd and 3rd on the grid for 4wd. I felt I had my cars where they needed to be and we were confident that we had fgured out the tire game but unfortunately starting so far back in 1/10th scale I knew if would be an uphill battle with some of the best drivers in the world starting ahead of me.
Sunday would be the triple A mains, I anticipated an increase in grip so I adjusted my car for that for the first 4wd main and I definitely went the wrong way it was very hard to drive, I made some more changes for A2 and A3 which were good but I was only able to finish 6th overall. My car was way better than my finishes showed, I was still able to take 2nd overall for the series. Congratulations for Spencer for taking the win in 4wd this weekend and the overall for the series.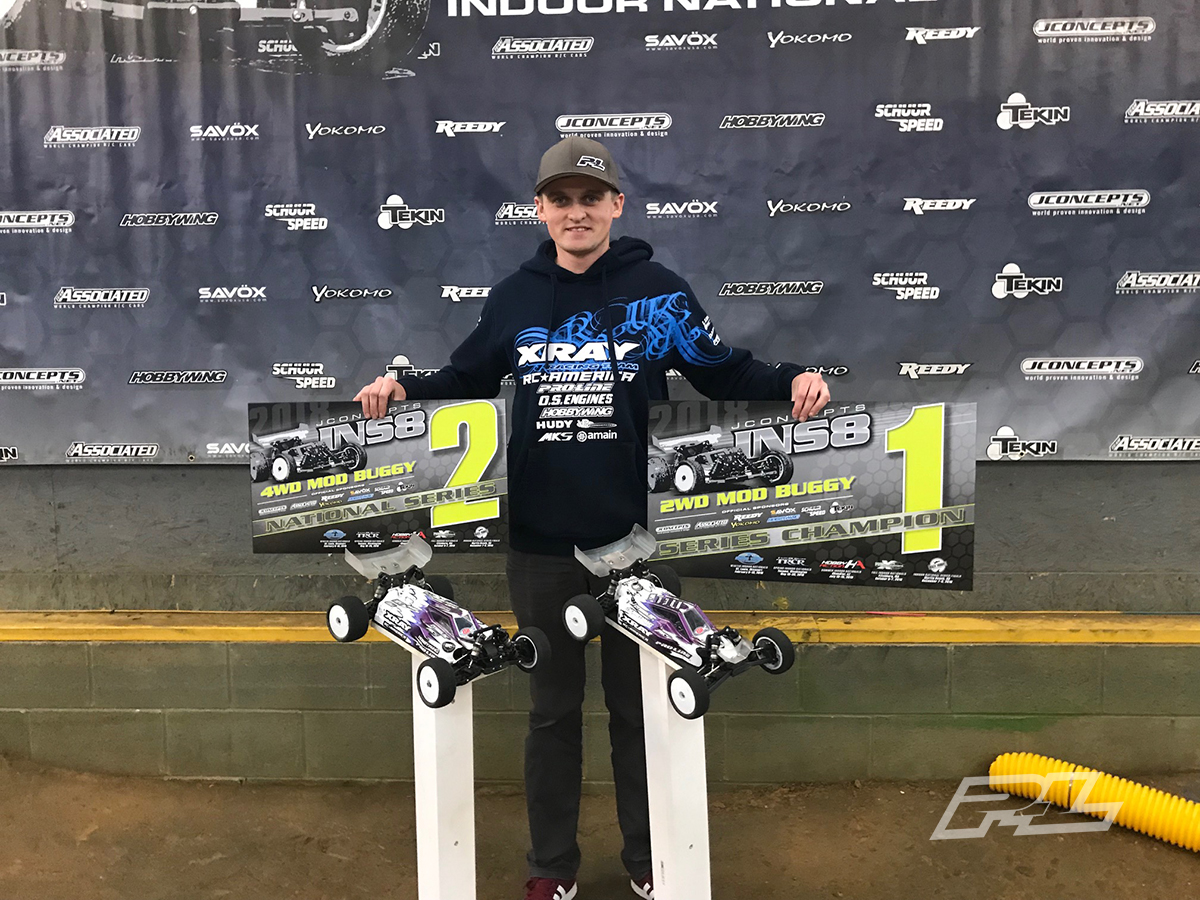 In the first main of 2wd I was able to take 3rd, in A2 I made my way through the field and was able to take 2nd only .5 secod behind Spencer so I knew that to win the overall I would have to win A3 and beat Spencer's time as he has a 2nd in A1 and won A2. In A3 my tires and car felt amazing I was able to get to the front and finish 1st with a faster time which gave me the win for this weekend as well as the top spot in 2wd for the series.
All my equipment worked great, thanks again to all my sponsors for their awesome support Xray, RC America, Pro-Line, OS Engines, Hobbywing, MKS, VP Fuel, A Main Hobbies, Protek, Hudy, Lunsford, Avid, StickIt 1, OCRC, Darkside Designs, 110% Racing, Live RC, and Red RC.
Thanks to my family for all their support and help, and I want to thank my Lord and Saviour Jesus Christ, without him I wouldn't be where I am today.
–Ty Tessmann