10/13/18 was the final round of the Thornhill Championship Series, battle for the Ring. Open Electric Truggy had 15 entries for this final race. Drivers from the Dallas and Houston area would come in for this event. The track would be run dry again, and my setup seems to really like that sort of grip.
In Q1, I chose to run M3 Buck Shots, that were about half worn down, and i was able to set the early pace and take TQ that round with a very clean run.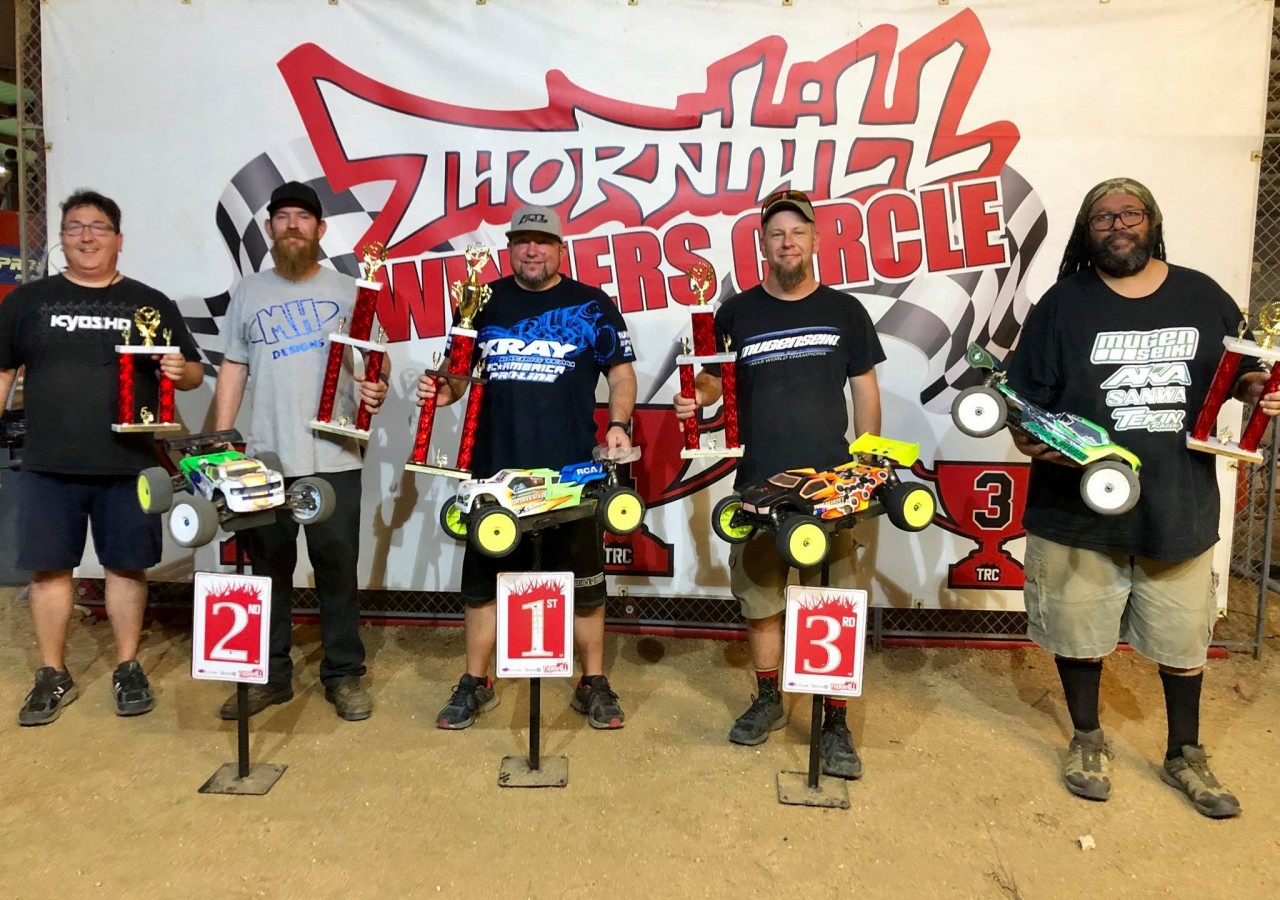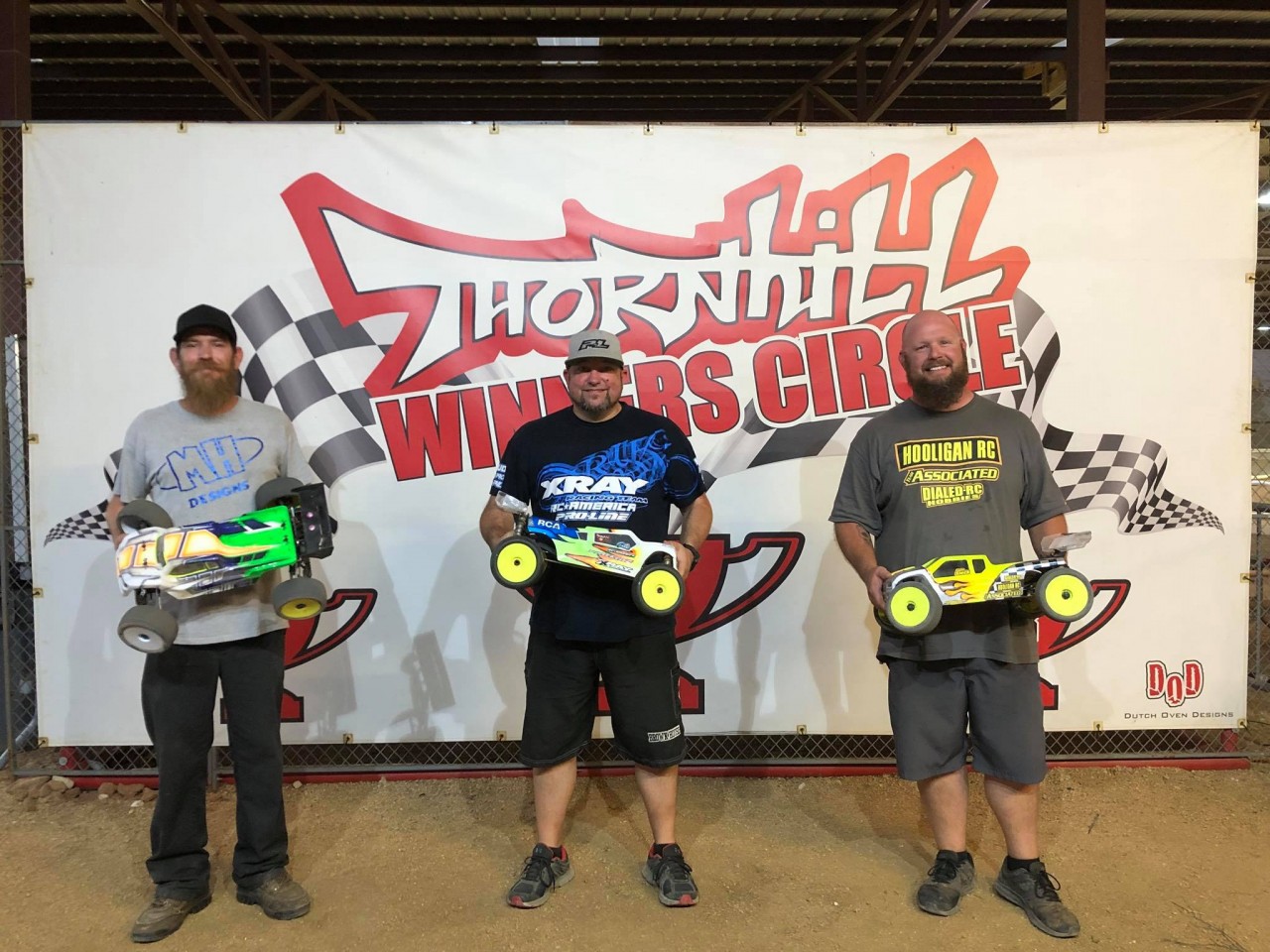 In Q2, I wanted to try S3 Positrons, and they were just as fast, however, took too long to come in for grip. around the midway point the truck started to really grab the track, but before that point, the truck was inconsistent. I wasn't able to beat my earlier TQ.
In Q3, From advice from a Pro-Line Teammate, T tried to use some sticky kicks sauce on the tires, but again, the same result, actually, the truck went from slight grip to start, then a loose feeling, and then the grip came in later. S3 just didn't seem to be the tire for this track this day.
Double A-Mains, In A1, I went back to M3 Buck Shots, and the top 2 of us, were able to clear the first few corners of mayhem, and we had a break away race. Tight racing for most of the race until 2nd made a mistake, and I cruised to victory.
In A2, I stuck with the same tires, and the #2 qualifier, broke on the start. Another first corner debacle, and i got out to a good lead, and finished 1st taking the overall for the day, as well as finishing overall 1st in the Championship.
Race Event Result
1st – Daniel Grobe – RCA/Xray/Pro-Line
2nd – Jason Hill – AE-Proline Tires
3rd – Charles Seick – AE
Series Result
1st – Daniel Grobe – RCA/Xray/Pro-Line
2nd – Jason Hill – AE-Proline Tires
3rd – Leon Gillard – Mugen
4th – Chris Byrd – Mugen
5th – Dave Howell – Mugen
M3 Buckshot
S3 Positron
Precut Trifecta Lexan Wing
Pro-Line XT8 Body
-Daniel Grobe