Here are some pics from a presentation with our early childhood school kiddos. They loved driving and ramping the Pro-Line PRO-2 with the cool Pro-Line Bronco body with the lights/siren and Pro-Line Street Fighter SC Tires.
These kiddos were a little small (3-4 yrs old) to try the 2 radio steering/throttle hack, but they had tons of fun helping me drive.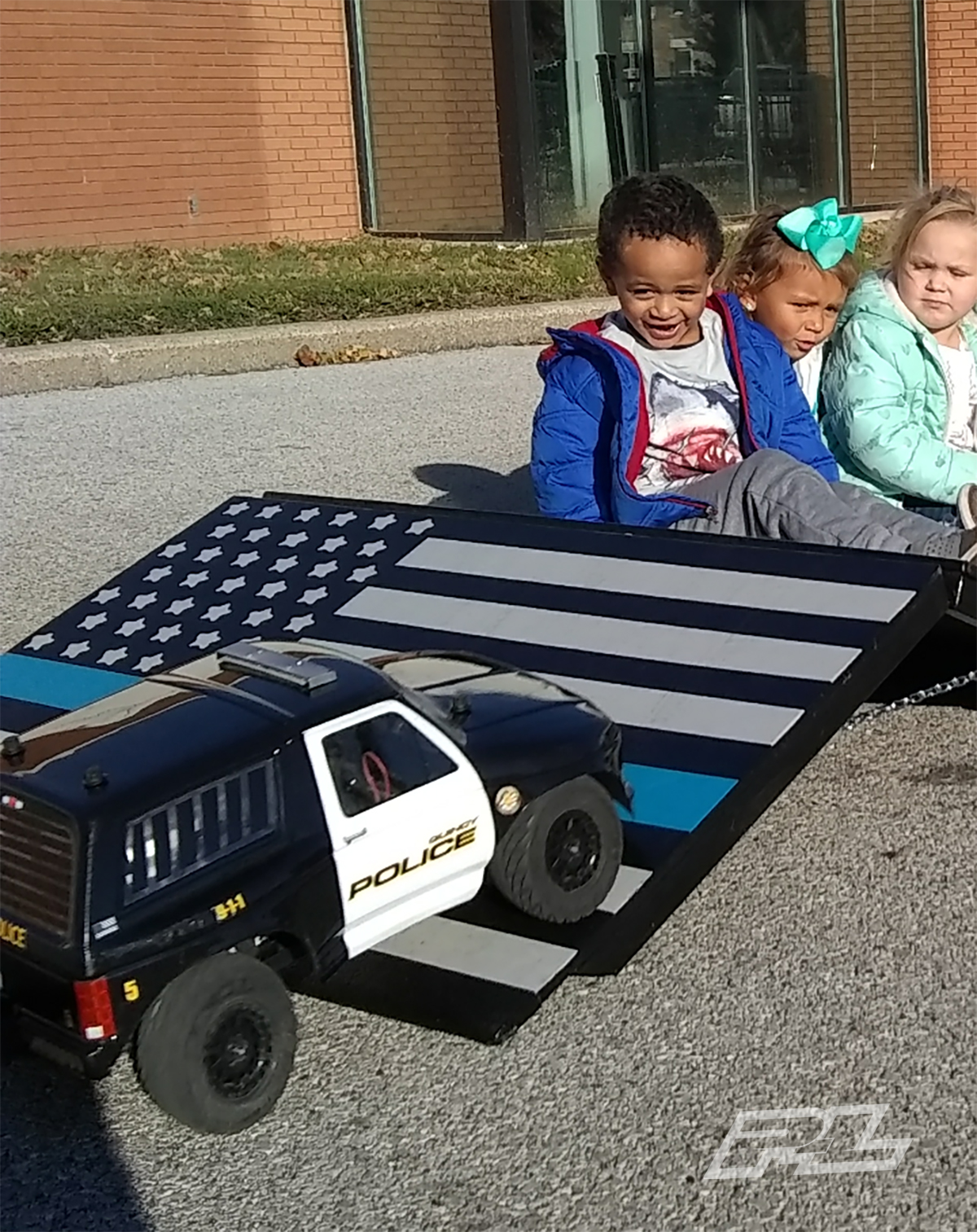 Thank you for your support.
Matt H.