The 2018 Hot Rod Shootout was a good one. There was 88 entries and for the past couple of years the turn outs have been small, but there is still always lots of competition in any class level. The weekend started Thursday when I was picked up from school at 11:00 and from there Kevin Palmer and I made the 8-hour drive to the world famous Hot Rod Hobbies.
CJ Ran Pro-Line Electron and Positron Tires in S-Compound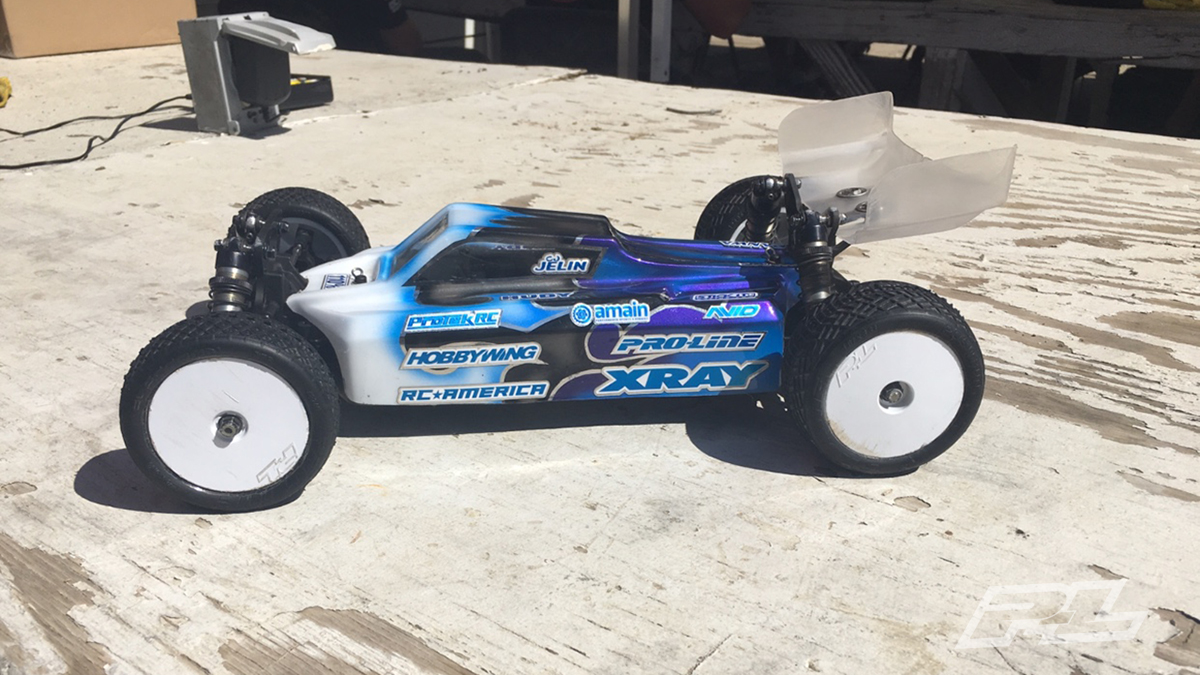 Friday morning I had setup my pits and had my first look at the track in person. The track looked like another great layout with lots of technical sections and lots of bumps that made it even harder. The race had always been in July and it's always from 100 degrees to 113 degrees Fahrenheit outside. Now the race is in September where the hottest it was 98 degrees Fahrenheit. I didn't really know where to start for tire compound.
I started off with Pro-Line S3 Positrons on the Front and Rear for both cars. Through out the day the track was breaking apart and making holes. By the end of the day I was on Pro-Line S3 Electron Fronts and S3 Positrons rears for the morning and S2 Electron Fronts and S2 Positron Rears for the hotter time of the day. The qualifiers were 3 rounds of 6 minute runs on Saturday.
In 2wd I started with 500 cst front and rear shock fluid. For qualifying I went to 550 cst in the front and rear of my 2wd. The first qualifier was at 10:40am and it was about 80 degrees outside. This made my decision to go out on S3 Compound. I had a good run but had some of mistakes that put me 4th for the round. The tire was the right choice for the track but I was still lacking side grip. I had talked to some people about my problems and they had things for me to try that could help. The first change I did was run S2 in round 2. The start I drove too hard on a track you can't do that on and I finished 6th for round 2. I then was set on running S2 so I worked on my car setup. I went ahead and added more weight to the car and moved my inner camber link in to let the car be free and move in the rough more. In round 3 I had a really good run that put me 4th overall. After qualifying I went and added more weight. The start of A1 I had hit another driver and that took him and I both out of the race. After pushing so hard, I managed to get back up to 4th. I added more weight for A2 to try to get more side grip and forward drive. The start was a lot better but I again had mistakes. When I was pushing to catch back up, I landed on my side and broke a ball cup. For A3 I went back to my normal setup because I needed to make my car better. In A3 there was a big battle between 2nd though 6th. I made a mistake early on that put me toward the back. I slowly made my way back up toward the front. Then I shorted a jump and that put me back to 6th where I finished overall.
In 4wd I started with 550 cst front and 500 cst rear shock oil. In the first round of qualifying I had good run that put in 3rd for the round. For round 2 I had not changed my setup and my car was really good. I had a mistake that put me back but I managed to finish in 3rd. In the final round I went back to S3 Positrons and my car was really fast but it was hard to drive. I had my fastest run of the weekend but I was still 4 seconds behind 2nd. I started all three mains in 3rd. After talking about the condition of my car, I realized that I needed heavier shock fluid. I went to 600 cst front and 550 cst rear. I also went to 7k in my front and rear diff. I went back to S2 because I needed a car that was easy to drive for racing. In a1 I had let the top 2 get away and at one point I made a mistake that put me in 4th. I then I made it to back up to 3rd to finish there. A2 was a lot more exciting. I made sure that I kept the top 2 in front of me by a couple a seconds. By the second lap I was in second and was battling with Ryan Mayfield for the rest of the race. He crashed and I got around him. After everything I finished 2nd. In A3 I had a good start again then the top 2 had started to put a gap on me. I crashed and ended the race in 3rd overall after all three Mains.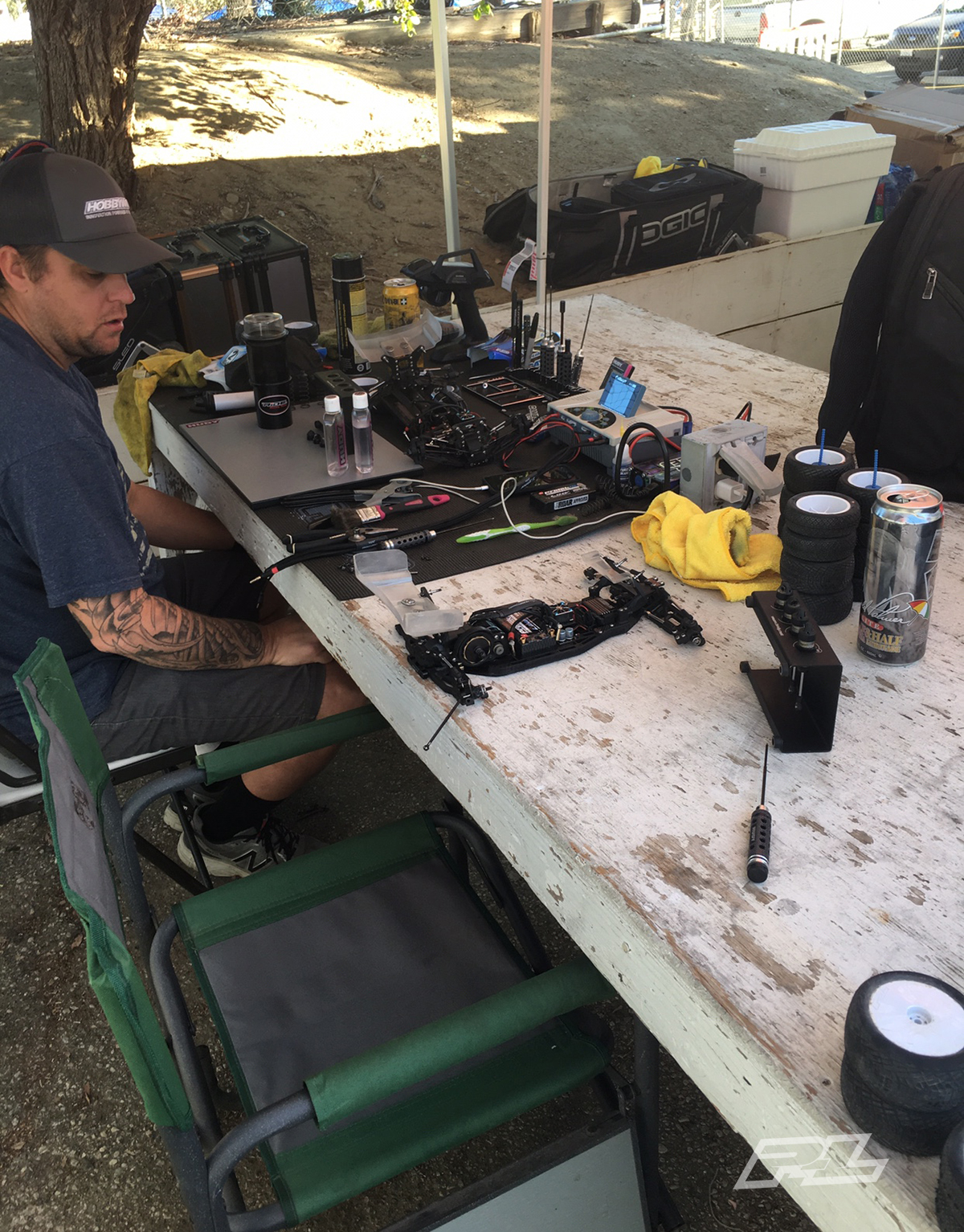 Thank you to Kevin Palmer for taking me down to race and helping me in the pits, Ryan Maifield and Adam Drake for all your setup help this weekend, and Daniel Adams for getting me my tires last minute.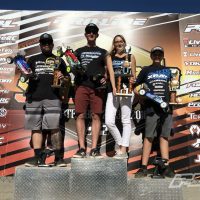 Thank you to my sponsors for all your support. Xray. Rcamerica, Pro-Line, Hudy, Hobbywing, Protekrc, Amain, Stickit 1, Ogio, Vpracing, Sanwa, and Avid.
-CJ Jelin