This past weekend I attended the 2018 Tekin Labor Day Shootout at Amain. All together there was 114 entries for the one day event. There was 3 rounds of IFMAR qualifying, then Mains.
CJ Ran Pro-Line Tires, Bodies, and Wheels to Victory!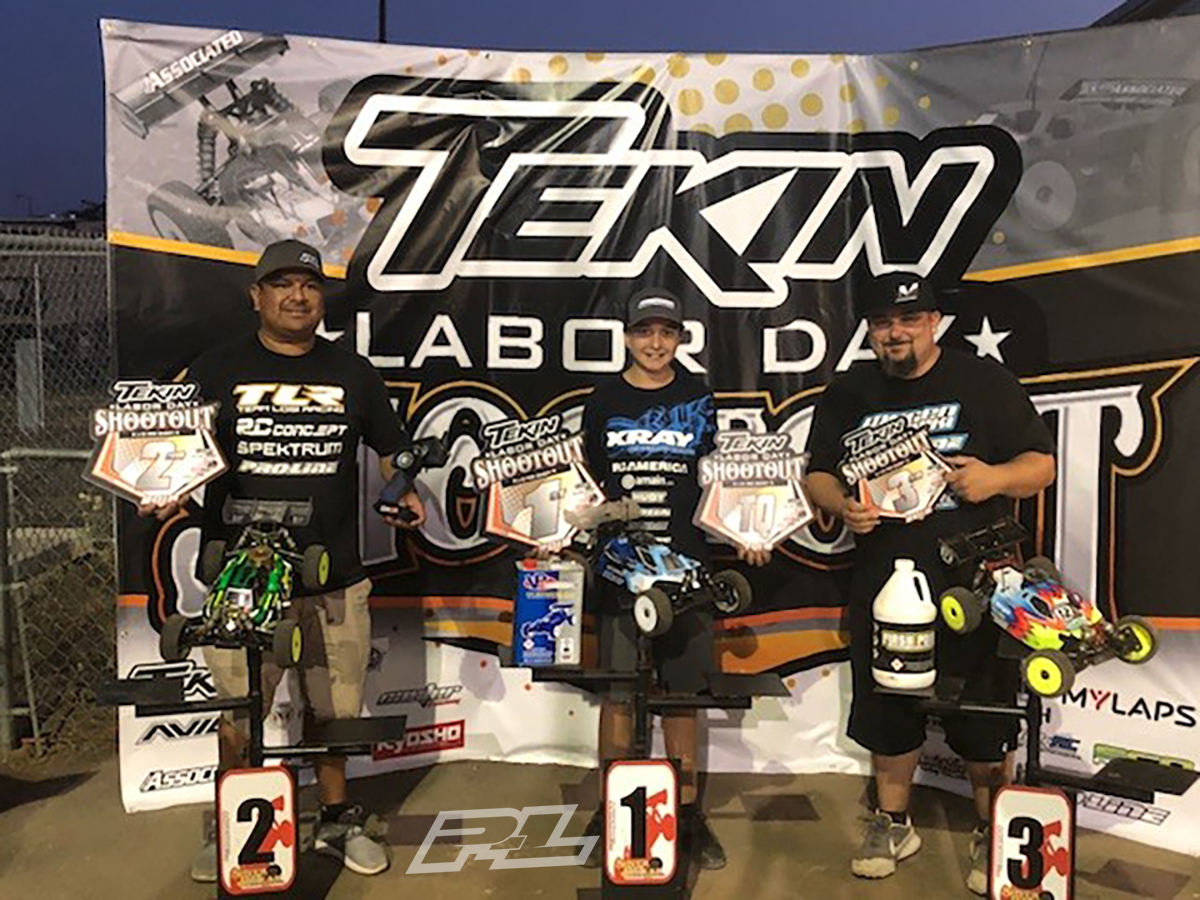 The E-Buggy A-Main was 9-minutes, Nitro Truggy A-Main was 20-minutes, the Pro Nitro Buggy A-Main was 30-minutes, and the top 3 in the open class was able to run in the Pro Buggy A-Main.
The first round of qualifying in E-Buggy was a good run. I had very little time driving my E-Buggy and that hurt me in the beginning because I over jumped and rolled over. I fixed my mistake to TQ the first round of E-Buggy.
Next up was Pro Nitro Buggy. I had one of my best runs of the day. I had no mistakes and that lead me to TQ round one of Pro Nitro Buggy.
Last class of the round was Open Nitro Truggy. I did the same thing that I did in pro nitro buggy and took the TQ for round 1 in all three classes.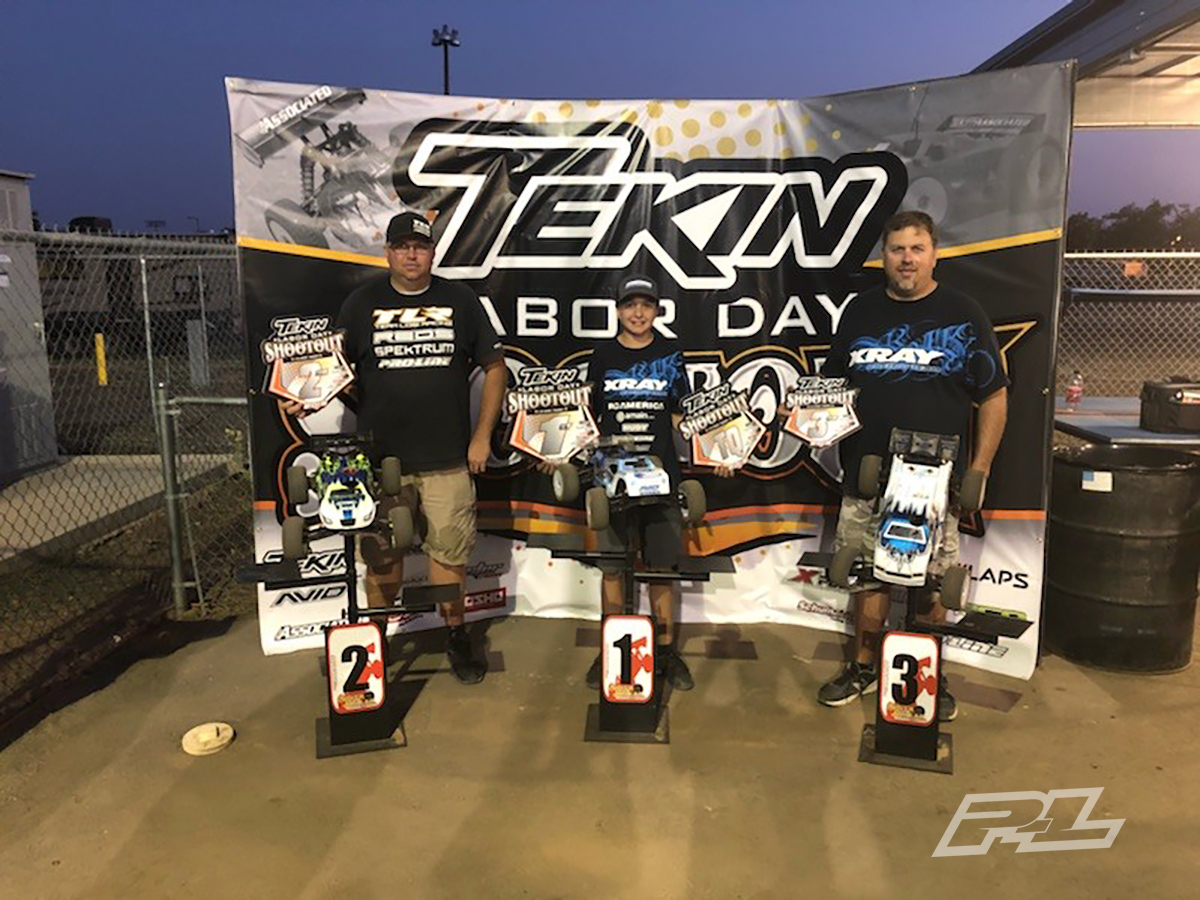 For round 2 the track was dry and loose so I drove smart in all three cars to get the round 2 TQ and the overall in all three classes. For round 3 I didn't drive anything because I was getting my cars ready for the mains.
First main was Open E-Buggy. I started first and drove a near perfect race. At the end, I had a battle with Brian Strange while the people in 3rd and 4th place were having a battle right behind us. I drove forward to finish with a 3-second lead.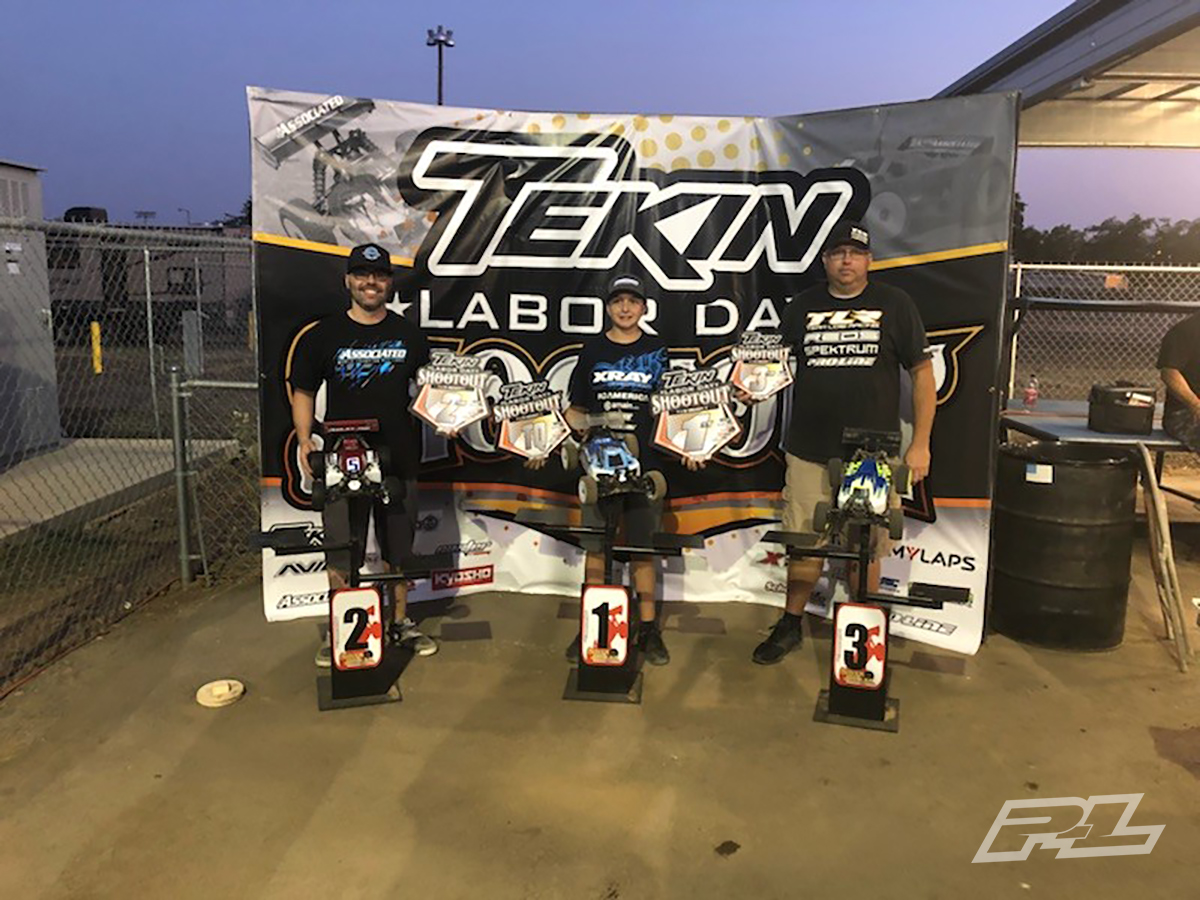 Next up was Pro Nitro Buggy A-Main. I was battling with Phillip Atondo for the first minute before he made a mistake and from that point on, I lead the race to take the win in Pro Nitro Buggy.
Last race for me was the Open Nitro Truggy A-Main. I started first and never looked back to win the Open Truggy A-Main.
Thank you to Kevin Palmer, Mark Schroeder, Kerry Lemos, and Shawn Beasley for all your help this weekend. As well my sponsors #Xray, #Rcamerica, #Proline, #Hobbywing, #Amain.com ,#Protekrc, #Vpracing, #Sanwa , #Ogio, #110%Racing, #Hudy, #Hooked, #AvidRc, #Stickit1
–CJ Jelin