Went to a fundraiser crawl for RC Mayhem Garage this sat at bald rock presented by Plumas County Scalers. Ron Russio lost his house in the Mendocino complex fire.
I took my Class 1 Chevy again and as always my Pro-Line Class 1 Hyrax had traction for days. Bald Rock is such a cool place too. It is the second largest granite formation in California.
There are lines everywhere out here, it's basically point and shoot, you'll find a line lol. Lots of Pro-line Racing out on the trails too. Had a great time and heard that $900 was raised for Ron and his family.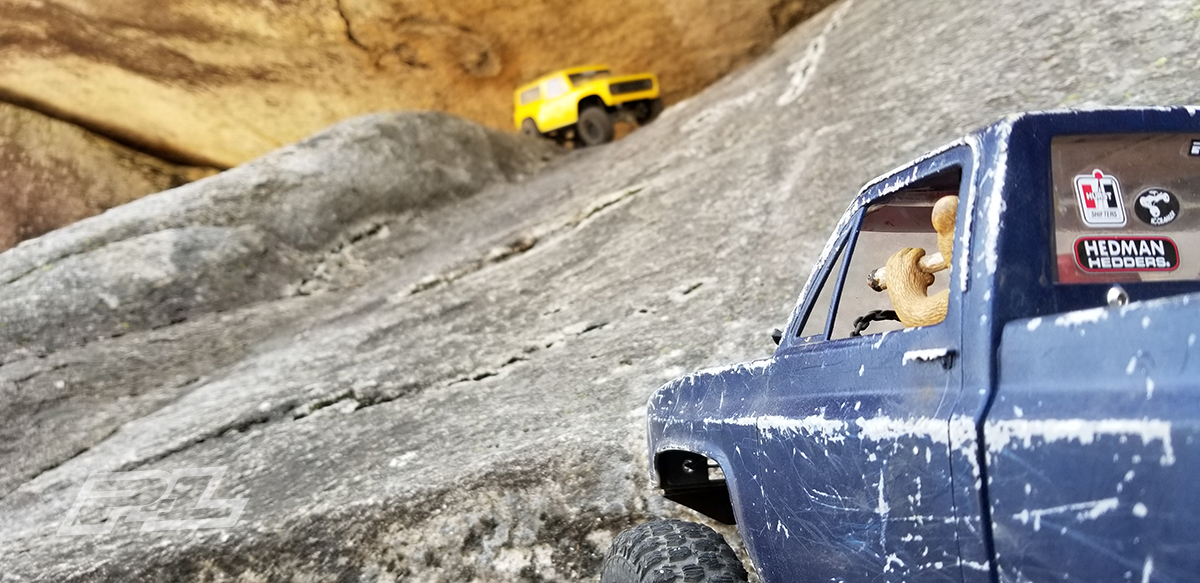 Thanks again Pro-line Racing, Rcbros, and Skyway Hobbies for keeping my trucks in tip top shape and until next time Do Work Driver!