Well a super Fun but exhausting and tiring 4-days are over, and we are back from the Wicked Weekend! This was my first time at a RaceTime Entertainment event and everything was fantastic! Jimmy, Dave, Bobby, and the whole crew did an amazing job with the track, keeping things on schedule, and everything in between!
I would run all 3 pro classes with my HB Racing D817v2, E817v2, and D817T!
Ran Pro-Line Slide Locks, Buck Shots, Blockades, and Fugitive Lites!
Practice:
I would opt for the Thursday practice session and was able to get a full day of practice with being able to run almost a full gallon of fuel through my cars! Props to RaceTime for the new Thur/Fri split schedule, it worked great! I would try a few different tires but knowing that the track would ultimately groove up more and change, I just ran M4 Electroshots for most of practice in buggy and X3 blockades in Truck!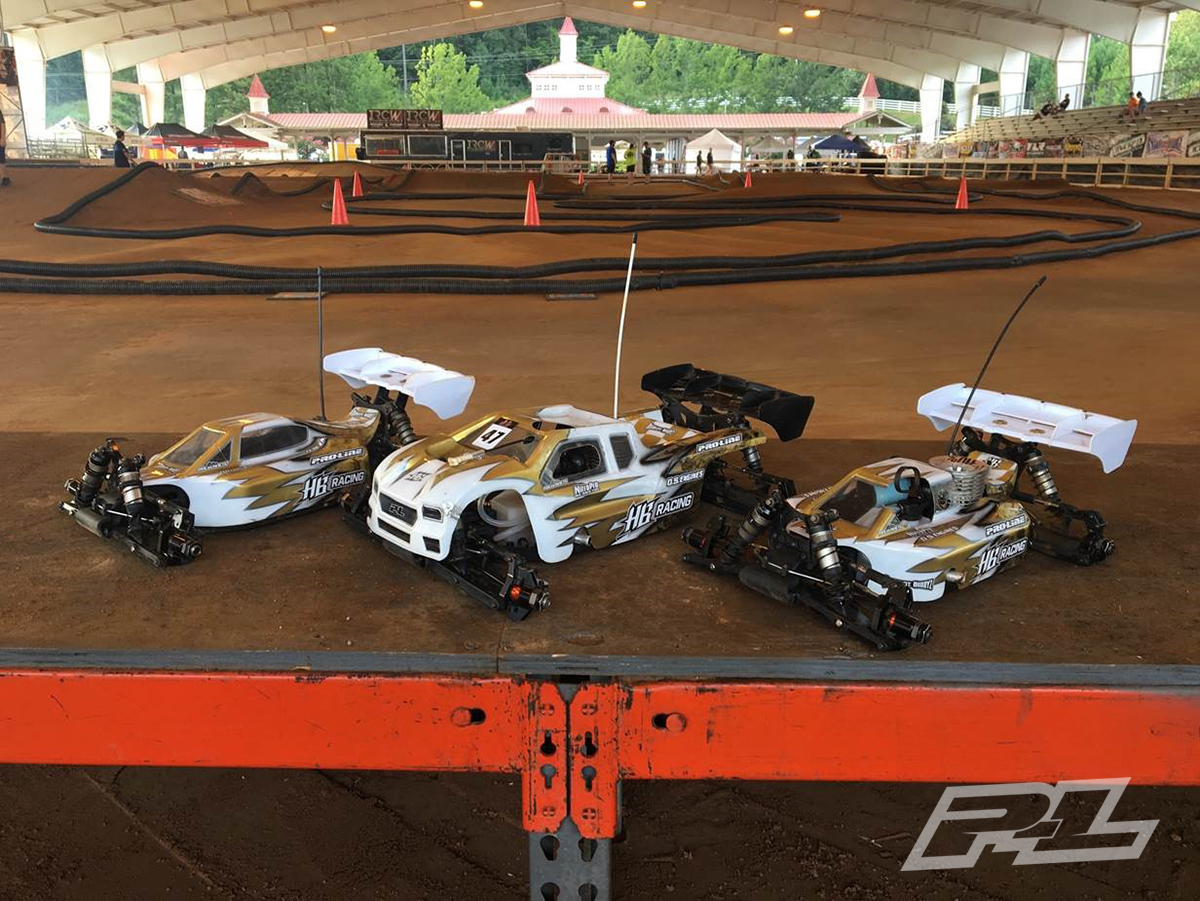 Qualifying:
As I opted for the Thursday practice, I would sit out the morning Friday session. We all got a 5 minute run before qualifying to get a feel for the conditions and jumped into 1 run of qualifiers. I didn't have the best of runs in any of my 3 classes with a 9th in truck, a 14th in Nitro Buggy, and a 16th or so in E-buggy. My tires selections were great but it was a day to forget driving wise so I refocused on Saturday.
We started early at 7am on Saturday and it was a new day. My first run of the day was Truggy and I was feeling confident. I was able to put in a top 5 run which helped carry my momentum into E-buggy. In E-buggy I was also able to put in a strong run and finished with a 7! Nitro was up last and I had another bad run unfortunately riddled with one huge mistake which was a 14th. X3 Holeshots in truck, X3 Buckshots in E-Buggy and Nitro Buggy!

From this point on it was mostly a watching game for dust, and monitoring the previous runs to see how grip was coming around at that point of the day. I narrowed my tire choices to Slidelocks, Buckshots, Blockades, and Fugitive lites!
For the last round I would need 3 solid runs and I delivered. I had a pretty good run in truck with a 6, which put me 6th on the grid for the main! X3 Blockades kept it stable and glued to the track! E-buggy was next and I put in another solid run from the B-heat, going 10 laps and posting another 7 with X3 Slidelocks, putting me 7th on the grid! Nitro was up last and I made a pretty bad first lap mistake. I thought my shot at the main was over but I buckled down and finished the run with 8 fast and clean laps, just short of a 10 lapper. That was a 7 for the round and it would just squeak me into the main with the 13th and last starting spot! Again with X3 Slidelocks feeling great!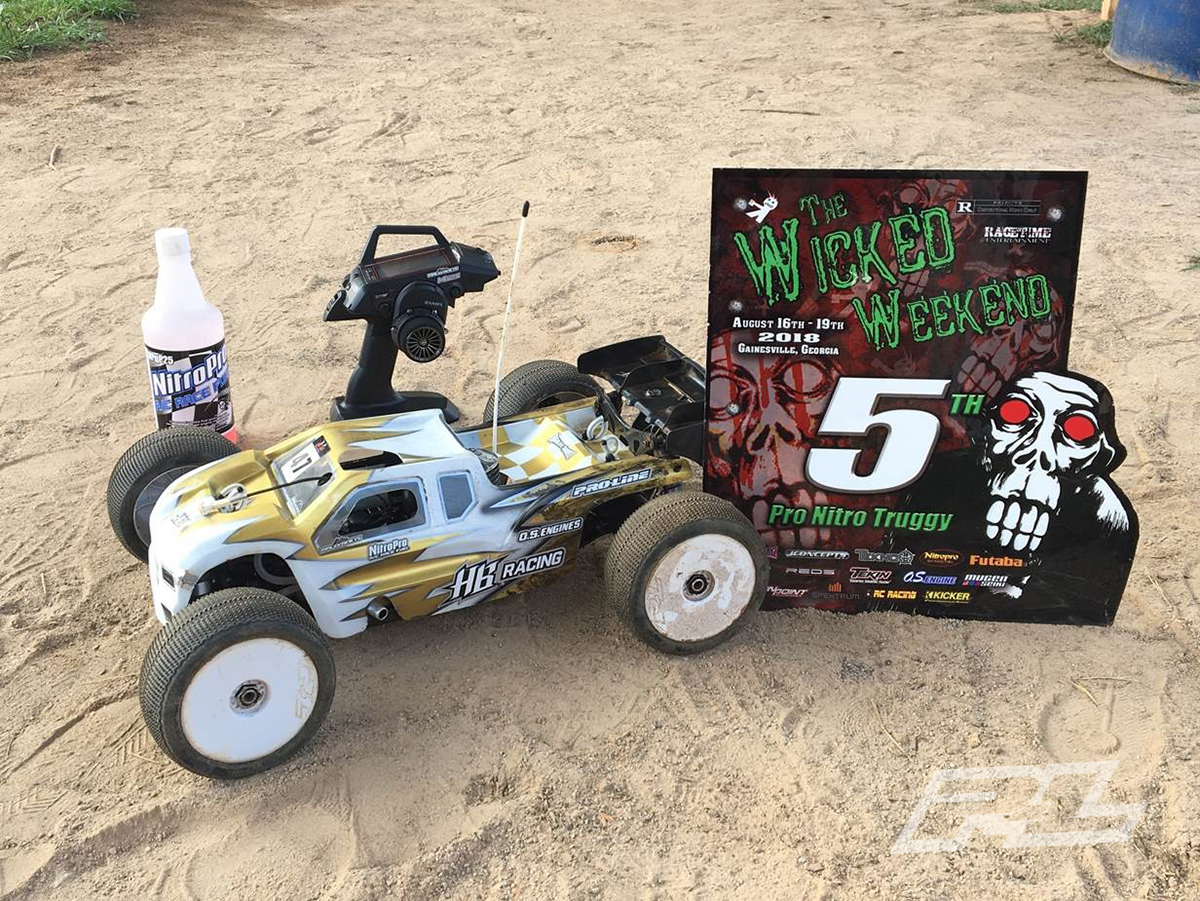 Mains:
We got up early on Sunday to get to the track around 7am to prep for mains. Truck would be up first. I opted for X3 Buckshots for their speed and stability!
The truck main went pretty well. After all was said and done, I was able to get on the podium in the 5th spot! I felt I could've had 4th, but a few too many mistakes and being down a pit stop left me in 5th. I was still really happy with the result and couldn't have made a better tire selection!
Nitro was up next. I had a long climb up from 13th but I was able to get through fairly clean and run in the top 5 or 6 within 5 minutes. I ran a fairly good race but just small mistakes at inopportune times would set me back and I would finish 7th! X3 Slidelocks gave me the perfect amount of grip without being too edgy and had ZERO wear after 30 minutes!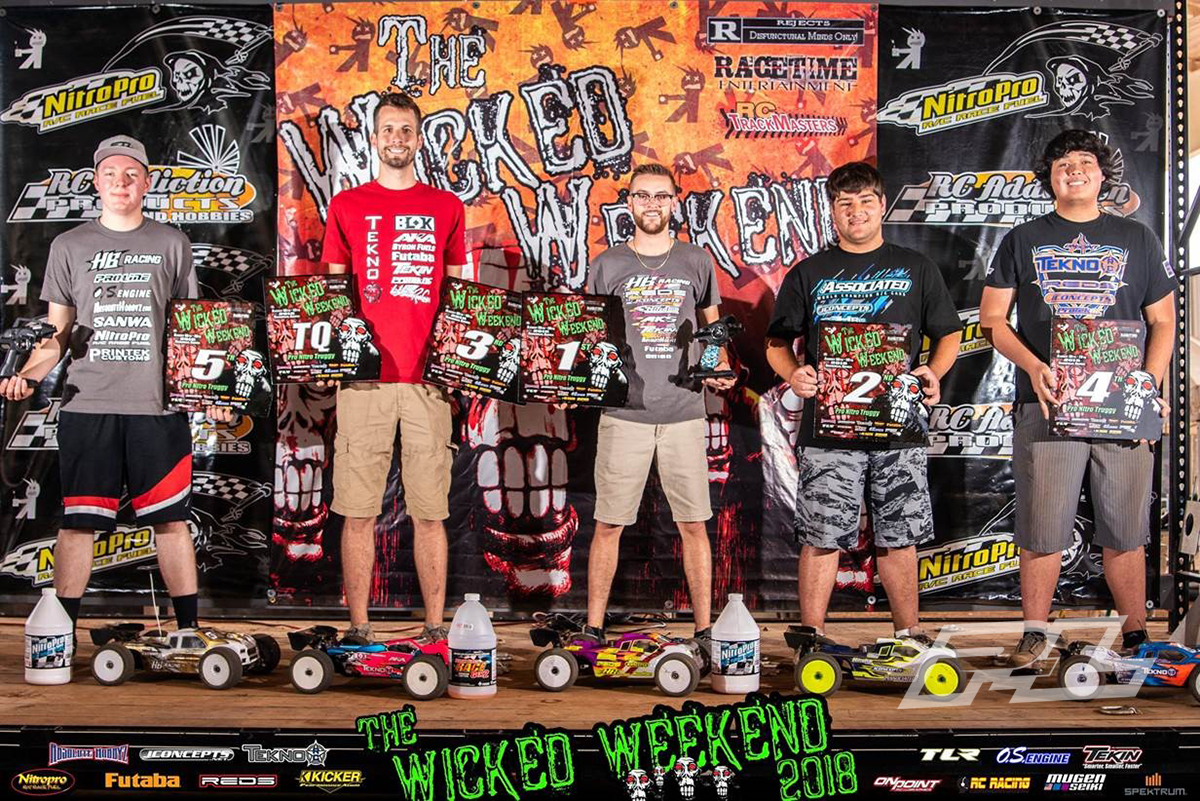 In E-buggy there was a best 1 of 2 format for the double mains. The first main I totally blew out and finished 2nd to last. The 2nd main went much better. I got a good start, made minimal mistakes, and finished 7th which put me 8th overall! X3 Slidelocks once again were perfect for both mains!
For my first big southern event I was really pleased with my results and I certainty couldn't have earned them without the support of Pro-Line! My tires were on point all weekend!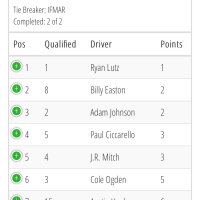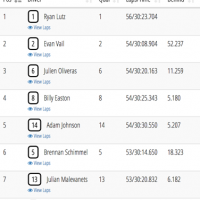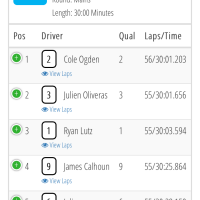 -Julian Malevanets