AZU4RC Hell or high water series Round2 at Fear Farm R/C Raceway. Anthony Vasquez fellow CowRC Factory teammate and his brother Richard, also a SoCalU4RC regular and heavy competitor pull up to the house to load up and set out to Phoenix, AZ. We plan on going to see some friends and have fun racing for some podiums. 5hrs from the house to the track and about 20 degrees hotter we hit Phoenix,AZ.
"…Pro-Line Racing 1.9 Hyrax Predator Tires did awesome…"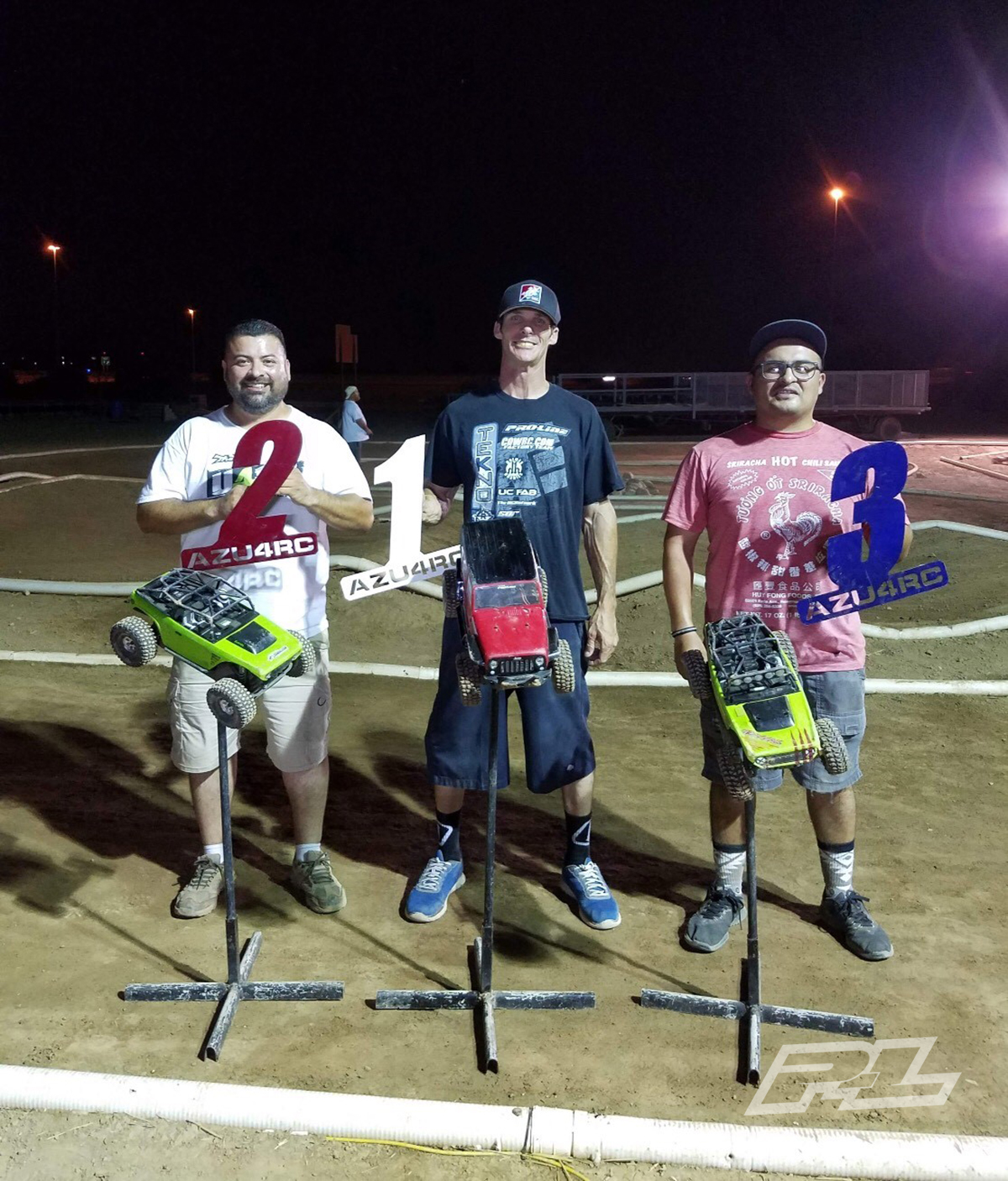 In the shade it was 115 and at night about 100. Got the pit setup, started pounding waters and getting the cars ready. This trip I brought the Traxxas TRX4 for 1.9 Trail and the Tekno RC DB48. Thanks to Randall Morrow for letting me drive his TeknoRC base 2.2 Trophy I for the first time. I needed to setup the Trophy with one of my Futaba FHSS receivers and program my Futaba 7PX to the car. Next was to get the Tekin Bluetooth installed because I knew I was going to want to look at programming on his RX8G2. I decided to just set brake from 100 to 80. Then I set cut off for 3S.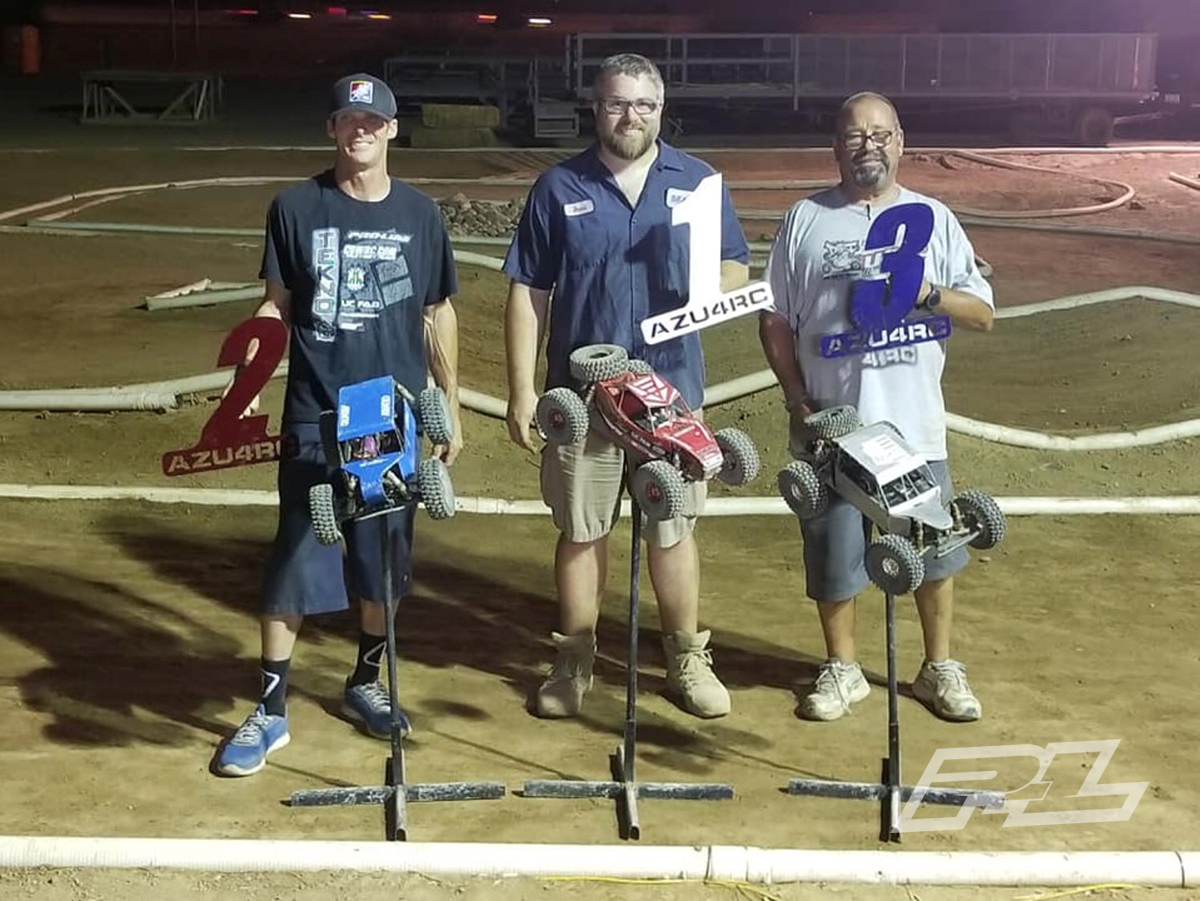 Heat 1 and 2 – 1.9 Trail went very well. Holmes Hobbies Puller Pro R 540L 4100kv, on Pro-Line Racing 1.9 Predator tires did awesome, the Trail Powerstroke shocks take a punishment. A Main in 1.9 Trail was a blast I had some good position changes between The Vasquez brothers. Once I got into the 1st position I knew if I made one mistake Anthony was going to be right there. I managed to not get rattled and pulled off a 1st. Definitely not an easy win from the guys.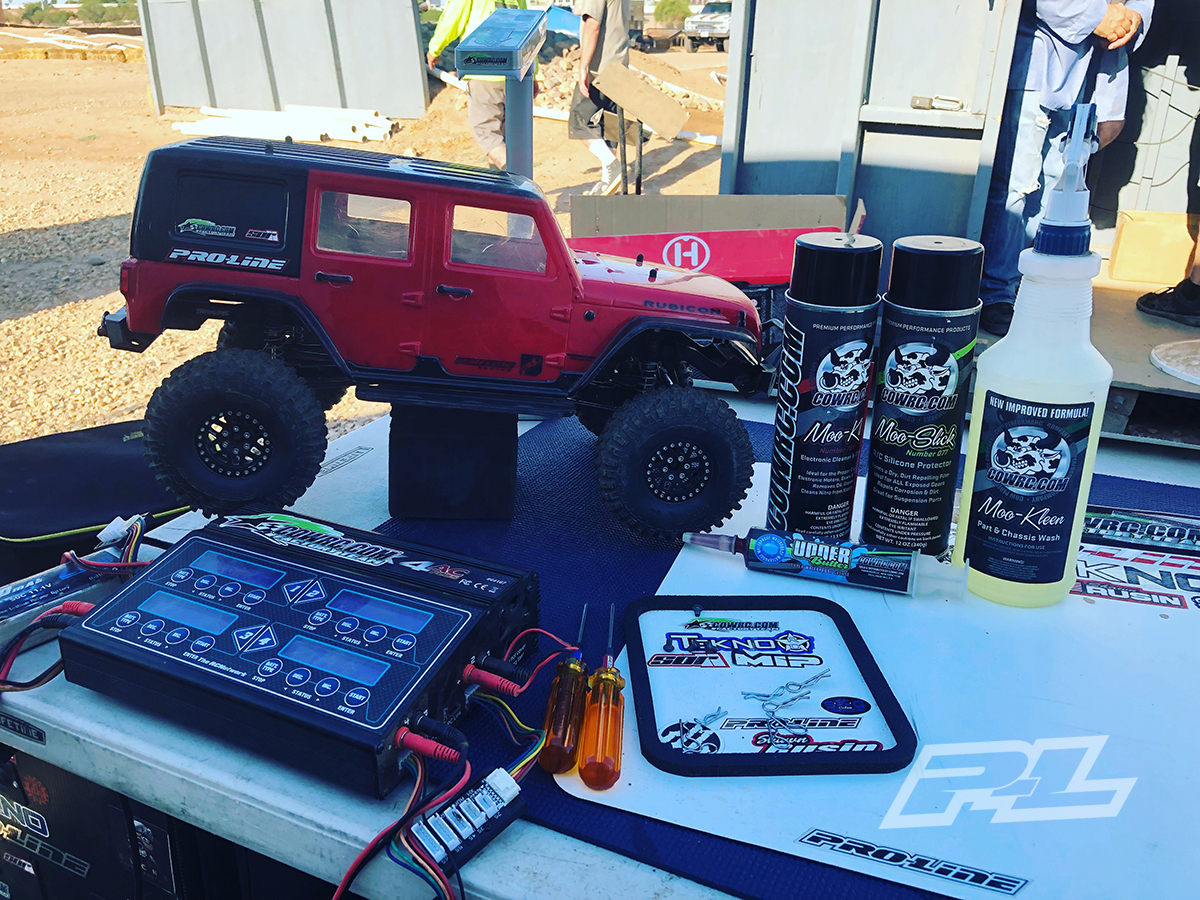 2.2 Trophy I is a first for me and a first with the "Twisted Toy Fab" TeknoRC base truck. I did not practice but a quick lap to test setup on brakes and steering trim. Other then that this was a drop and race situation.
Heat 1 and 2 went well I got a 2nd spot for the pole for AMain. Truck has a lot of power running a 1900kv on 3S, rig would pull a wheelie very easy so throttle control was key. As for the handling, it drove awesome, well balanced when I would hit the jumps it would almost self level just by letting off the trigger. Turns we're what you would expect from a TeknoRC car, sharp on and off acceleration, point and shoot. The short wheelbase does make it tricky in the rocks due it wants to buck and then nose easy, so I was not able to punch it threw the rocks but try and find the smooth route.
AMain was a Blast I could not ask for a better race taking 2nd on a track I hardly know with a car I never drove before was really cool if you ask me, thanks Randall, cool build.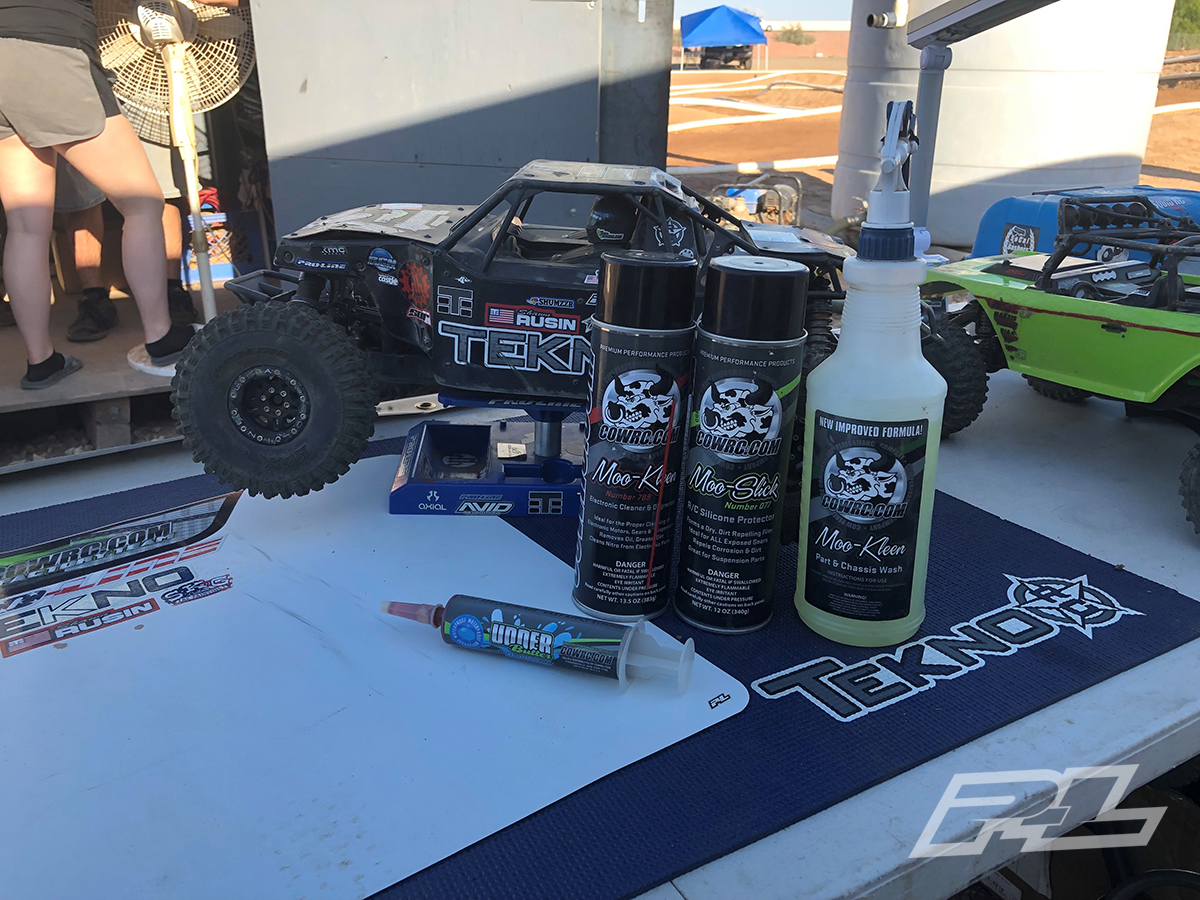 Last was the biggest class of the evening and it's all these AZ guys live for it seems due to the amount of cars in each class and yep you guessed it just about all of them are Tekno and most a DB48, there was a few Losi TEN-SCBE's as well. It's hard to tell when most these look the same or at least run the same 2 cages Losi SCBE cage and the AE DB8 cage. My buddy Anthony Vasquez is the only one with the SCT410 build with Axial Poison Spider body and Wraith cage. Even though my DB48 setup is ballistic fast right now with a HH 2150kv on 4S, I'm not the fast driver so in AMain I started 1 position from dead last being 7th. Race was wild traffic was very ruff and a thick cloud of dust was over the track from all the action. Racing at night is definitely different and something I have not done much of. It's not easy to see the car in the back 2 left and right corners and it doesn't help that these both are rock hills that are very tricky, but what make this track so awesome at the same time. I dug and dug to get to 1st. Managed to trade 1st and 2nd with a few buddy's David Siembor and Darren Barwick. The guys are good I gave it my all to hold on but the track is big, competition is on there A game and with little to no turn marshals it was a tuff race, the few marshals did there best in the dark but I was not the only one that needed one and it just took to long. But like I always say that's what you get for needing a marshal. So no excuses I lost and it's hard to say where I was, not on the podium that's for sure. 4th or 5th I did not see the results don't think there was a printer working to see.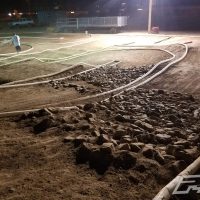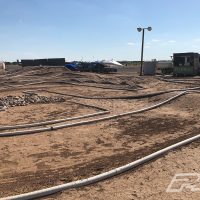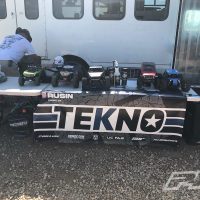 I really enjoyed seeing the AZU4RC crew I value these guys as friends and also as a part of the U4RC racing movement. It's a team effort to keep U4RC alive and fun for everyone. Special thanks to Randall Morrow,David Siembor, and the hole AZU4RC crew.
Also thank you to all my sponsors for all your support, Tekno Rc for making one of the strongest best running chassis.
Pro-Line for all the performance parts and tires.
Holmes Hobbies for some amazing motors. SOR Graphics for my banner, shirts stickers and more. SKG rc painting for some wild custom paint jobs and I can never thank CowRC enough for there awesome products that keep me clean and running smooth.
#teamteknorc #teamprolinercing #cowrcfactoryteam #teamholmeshobbies #sorgraphics #skgrcpainting #socalu4rc #u4rc #azu4rc