Congratulations to Daniel, he submitted his Pro-Line 1966 Ford F-100 and Won!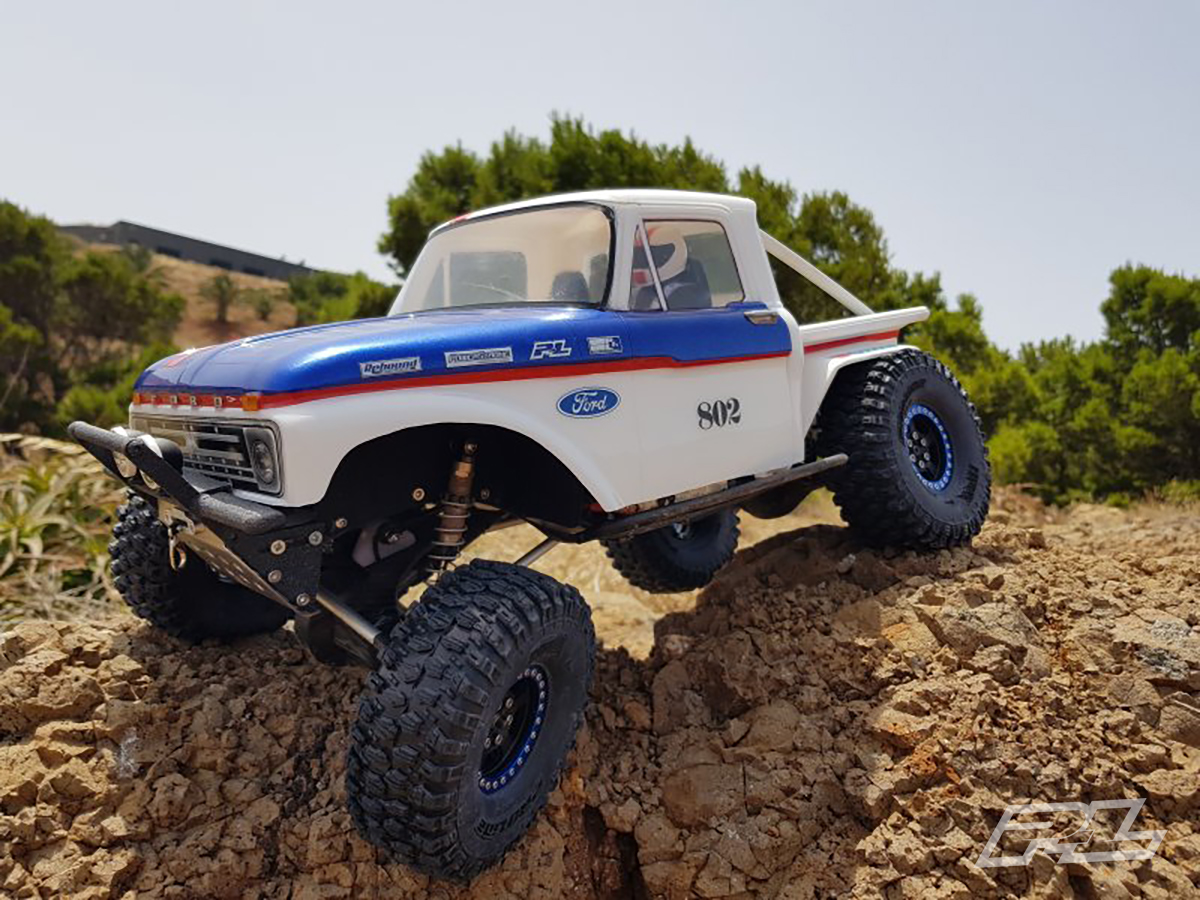 Daniel's Rig also features Pro-Line PowerStroke Scaler Shocks and Pro-Line Class1 Hyrax Tire amidst the Many amazing custom upgrades on his Ovrkll rig.
SCX10 w/ carbon fiber chassis, narrow XRmod, bashplate, HH 13T motor, Pro-Line Hyrax Tires, Pro-Line F-100 body, homemade Styrene rear cab, homemade front bumper w/ recessed winch mount, homemade cranked links. Has been a work on progress, was a Power Wagon RTR, not much of the RTR is left 😉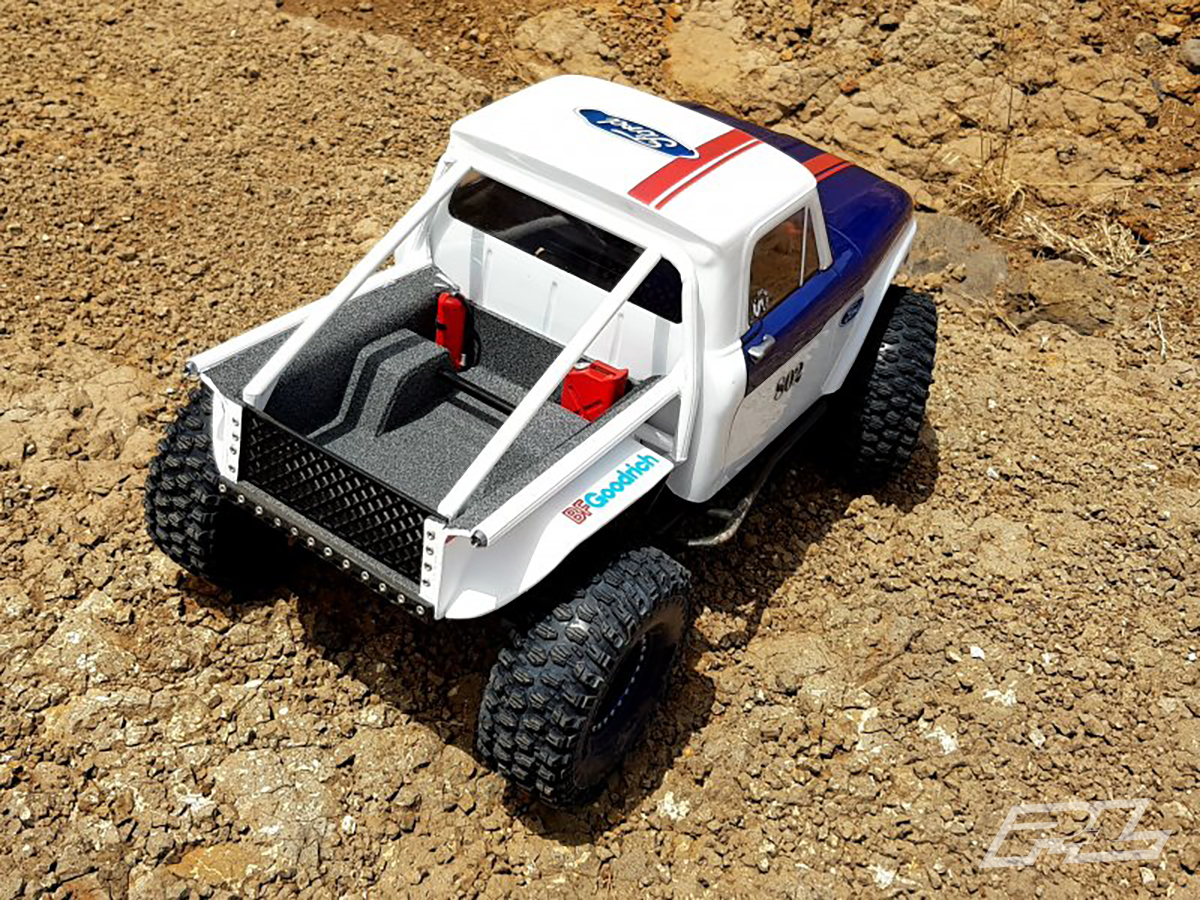 Awesome job Daniel!
Don't forget to submit your next ride at https://blog.prolineracing.com/readers-rides/submit/ for a chance to win!