This past weekend Thornhill Racing Circuit hosted the 2018 Pro-Line Shootout. The annual Pro-Line spec tire event had 200 entries. The spec tire this year was the Pro-Line M3 Buck Shot for all classes.
Adam Drake would be the Top Qualifier in Nitro Buggy, Nitro Truck, and Electric Buggy.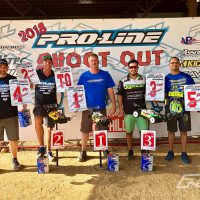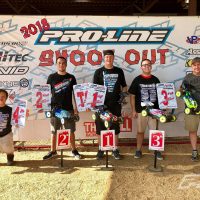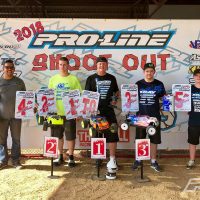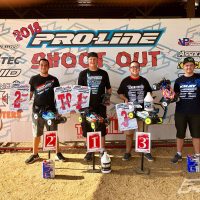 In the 40-minute nitro buggy final, Adam Drake would lead from the start and ended up taking the victory followed by Jake Dellinger and Tyler Hooks. In the 30-minute nitro truck final, Adam Drake again controlled the race from start to finish and took the victory followed by Chris Marrant and Ethan Lefebvre. Electric buggy used a dual main event format with both finals counting towards the overall. Adam Drake won both finals and claimed the overall followed by Jake Dellinger in second and Tyler Hooks in third.
Mugen Seiki Racing's Mark Morrow won 40+ nitro buggy!
Thanks to Pro-Line Racing and the Thornhill Racing Circuit for an amazing event!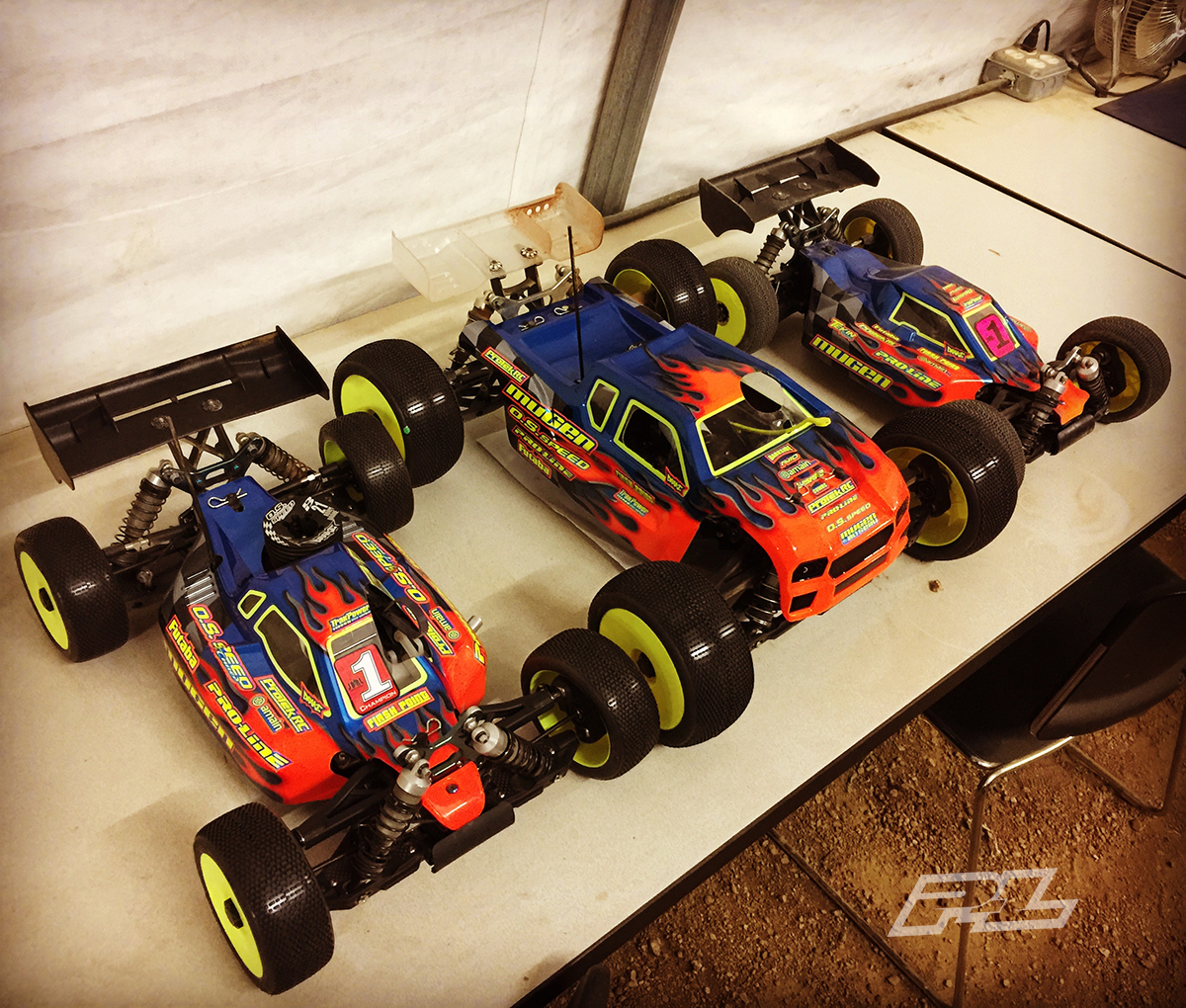 Nitro Buggy:
Mugen Seiki MBX8 buggy.
O.S. Speed B21 Adam Drake engine with O.S. 2090 pipe and P3 gold glow plug..
Pro-Line Buck Shot (M3) Tires and Velocity Wheels.
Futaba 7PX radio system.
Protek RC 170SBL and 170TBL brushless servos and Protek accessories.
Flash Point 30% nitro fuel and 2500mAh receiver battery.
Electric Buggy:
Mugen Seiki MBX8 Eco buggy.
Tekin Gen 3 and Tekin 1900 KV motor.
Pro-Line M3 Buck Shot tires, Predator Body, Velocity Wheels, and Trifecta Wing.
Futaba 7PX radio system.
Protek RC 170SBL brushless servo, Protek 5400mAh 100C battery.
TrakPower accessories.
Truck:
Mugen Seiki MBX7TR truck.
O.S. Speed B21 Adam Drake engine, O.S. 2090 pipe.
Pro-Line VTR Buck Shot (M3), Enforcer Body. Velocity Wheels, and Trifecta Lexan Wing.
Futaba 7PX radio system.
Flash Point 30% nitro fuel and 2500mAh receiver battery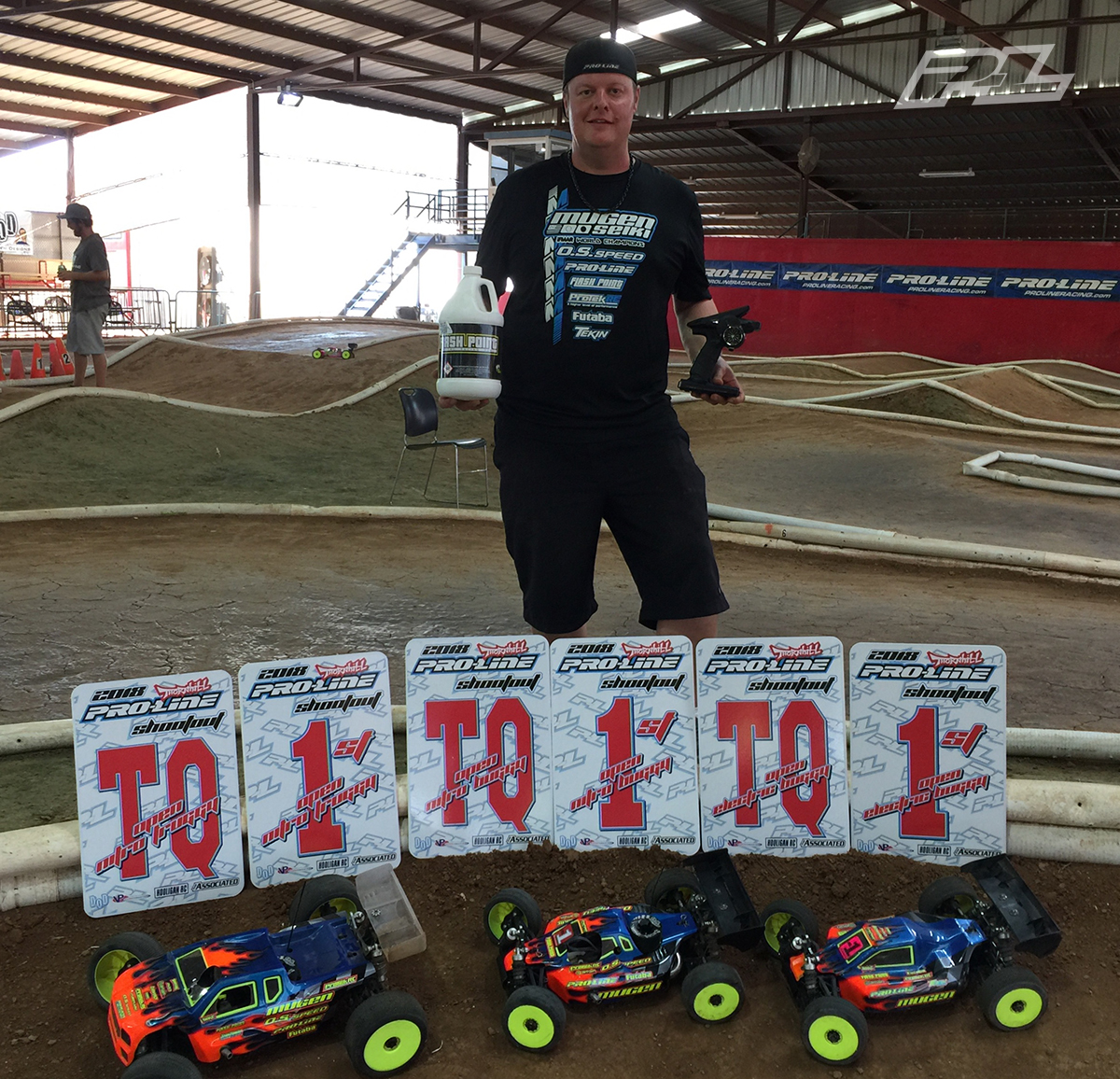 -Adam Drake