Hello I'm really happy to announce that I double win the national champion with my XB8 and XT8, with Pro-Line M3 Hole Shot Tires
I get started with good laps pretty soon at training, because I worked very hasrd on the car during the last week. I made pole on both clases and TQ in Truggy. In buggy I could also made the TQ but I preferred to have a good car for the Main, so I pull off the track for the last round of qualifying. In the Truggy Main I pull away pretty soon, and drove my XT8 as good as I could, to finish over 1 or 2 laps over second place. In buggy I battled for the first place during 8-minutes, the I took my pace faster and manage to finish at least a lap over the entire field.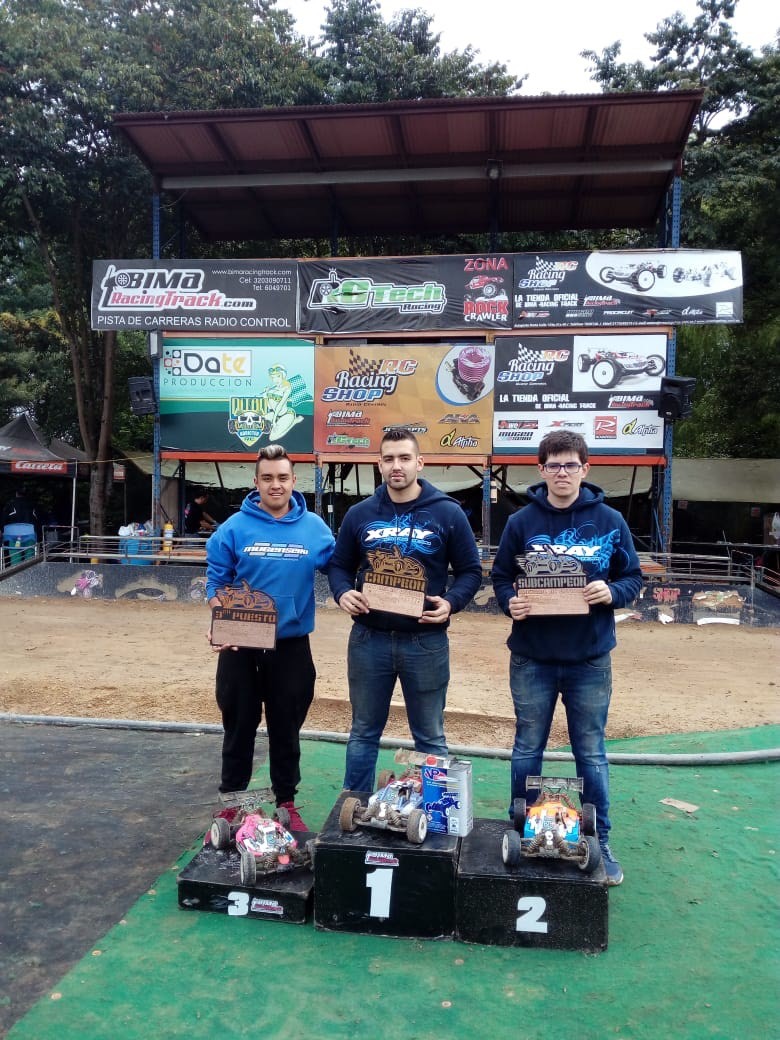 [Race held at BIMA Racing Track]
My cars were awesome during the entire weekend.
But that wouldn't be possible with all the support I got from Nicolas Bregante, my friend from Argentina and winner of the last round of the national champion there, is amazing how good can we work together from the distance.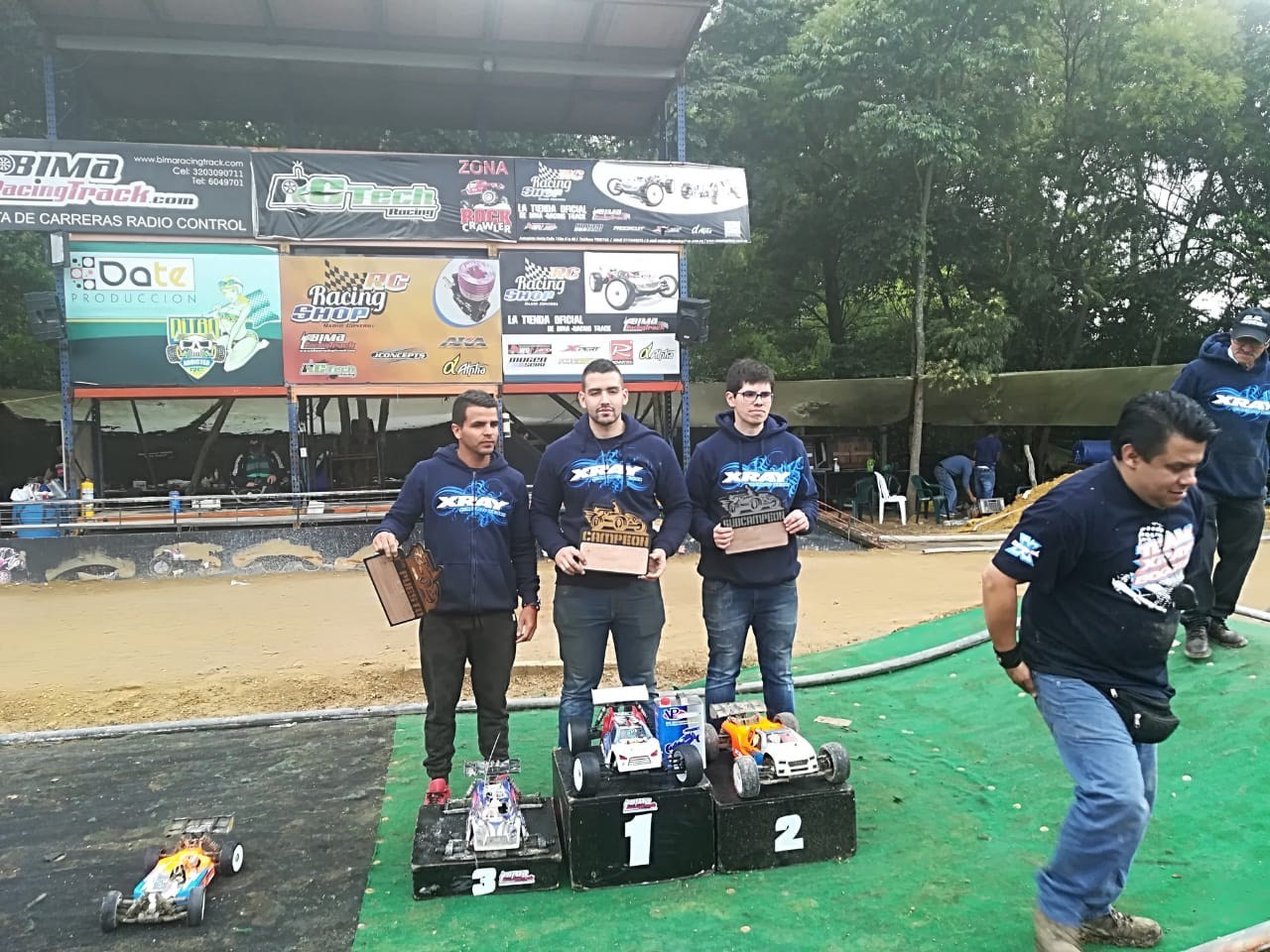 All my friends from RC AMERICA that have teach me a lot of things. XRAY FOR HAVING THE BEST CARS IN THE INDUSTRY. Daniel Adams from Pro-Line. Kenny Johnson from MKS, RC RACING SHOP, and all my family and friends.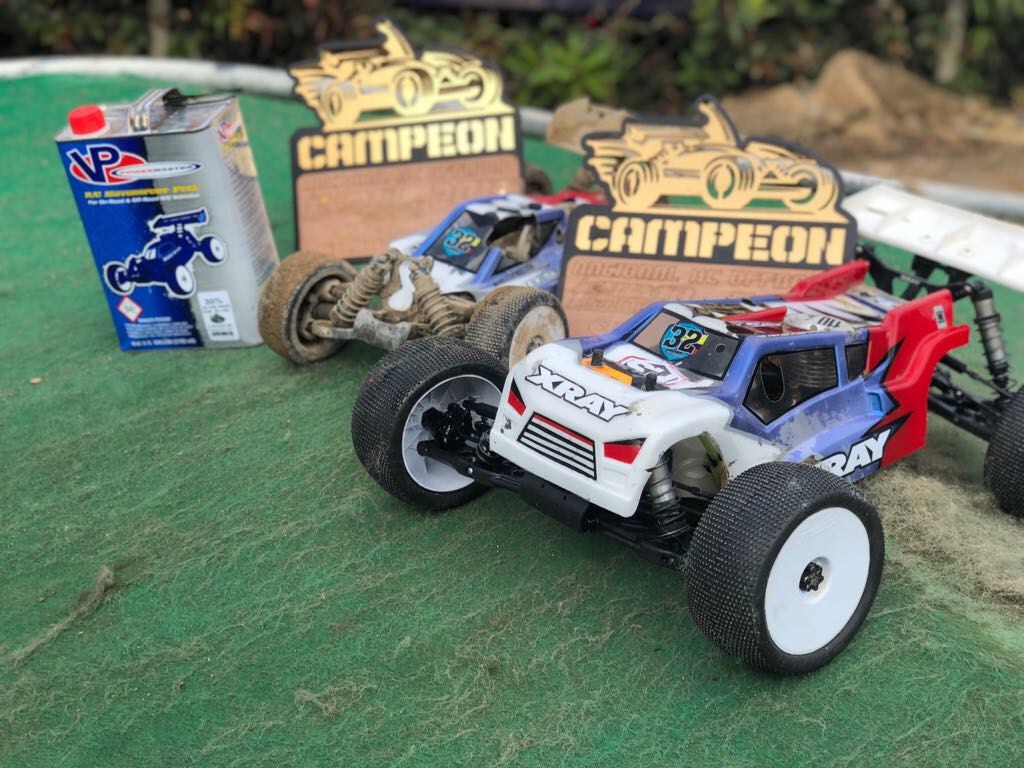 Specially mi mechanic Alejandro Prieto
XB8/O.S Engines/Pro-Line/MKS/VP Fuel
XT8/O.S Engines/Pro-Line/MKS/VP Fuel
–Juan Jose Serna