Starting with the 2018 U4RC Summer Nationals At Cherry Valley RC Raceway. Friday the 22nd was setup and practice. Once I had the pit dialed in and helped setup the LiveTime system we started having some real fun. We were all getting some great track time in and had a little fun racing for dollars. There were a few kids turn marshaling so I took my winnings and pad each kid $4 for there hustle. Think I walked away with $1 lol I like putting a smile on a kids face, to cool.
So we practice till it was dark. Think I hit the sack at midnight. Had to get them last minute changes done under the pit lamps.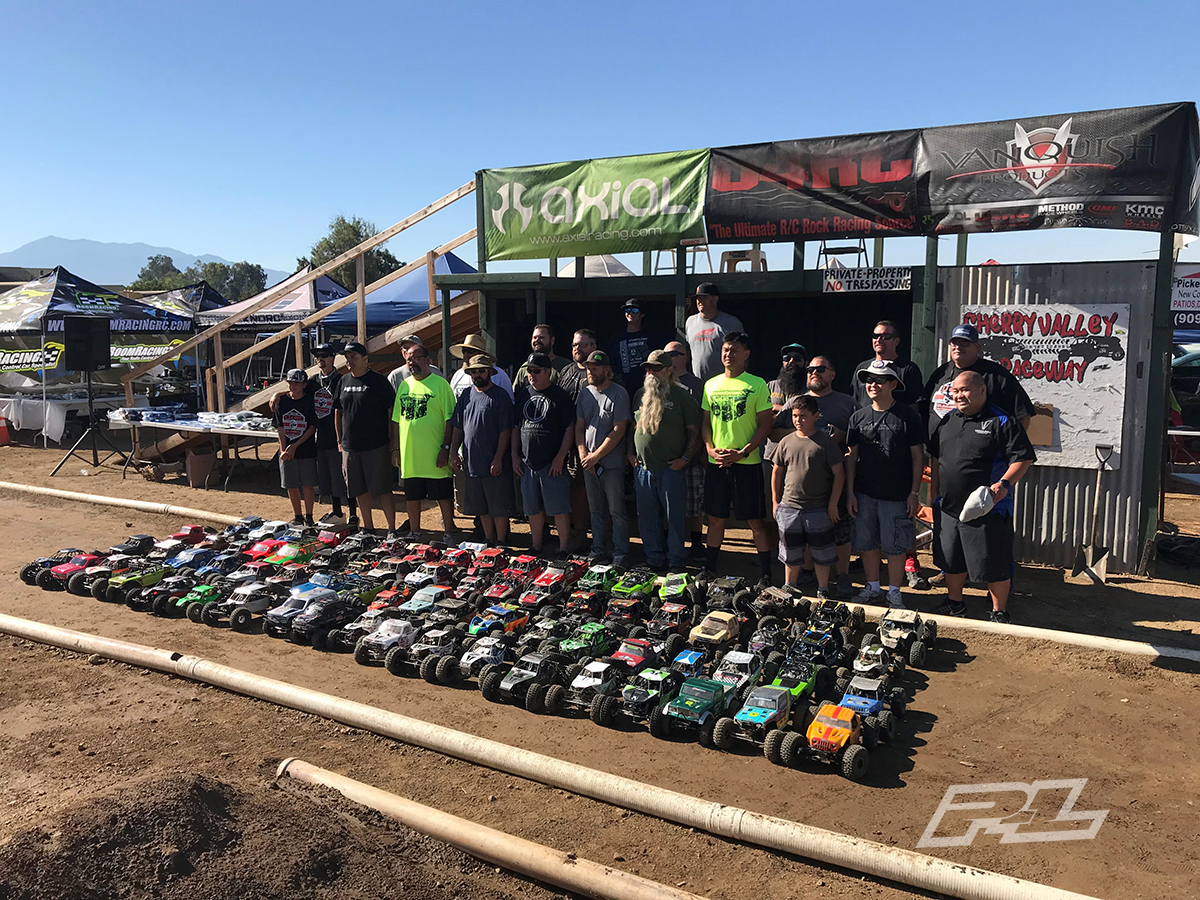 Saturday morning I was woke up by the roosters at the crack of dawn so I suppose it's time to get into the action. We had a great turn out Group shot with the cars and a quick drivers meeting and a thanks to the sponsors and we are on the driver stand right at 10:14 not bad. Race 1, 1.9 Trail with the Traxxas TRX4 Heat 1 of 2 I pulled a 2nd spot. Not bad had some great battles with Jesse Villa. My next race was Race 9, 2.2 Trophy S heat1 , the UCFAB PRT HD did great job getting me a 3rd. Race 11, 2.2 Unlimited, Heat 1 of 2, the TeknoRC DB48 is a beast to drive so much power definitely my favorite to drive right now. Pulled a 3rd. All the cars felt good and the track is awesome, some changes made really made it more technical and it felt long too.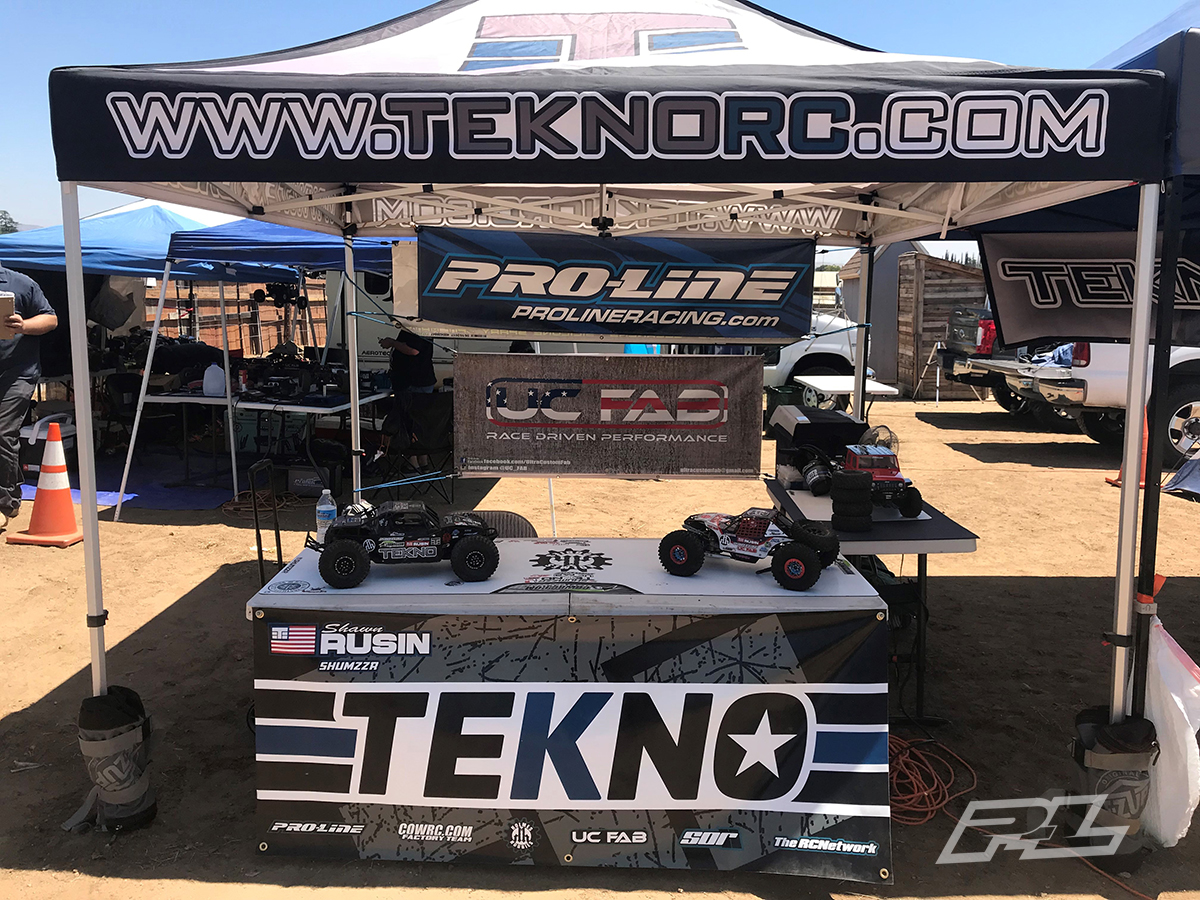 We added a super cross section with 5 large jumps. You have to hit the berm just right to get the speed. Come out the jumps to fast and over shoot the next berm into the table top rock garden. My new favorite sections were the S turns with the rocks and broken block partially buried following a sweet berm that you really could get some speed but takes you to a flat left drop into a pit of mix sand rock and pebbles. Back out up over the Tekno table top into another S and back in to the sand pit once more before two small jumps onto a tabletop. All this was new and really made the track more challenging then before.
After a quick raffle we were into the 2nd qualifying rounds. Round 2, race 1, 1.9 Trail 1 of 2, was a battle this time with Gene Boyd. I had some trouble in the rocks a few times costing me time. I still managed to hold on to a 3rd spot but it was not easy this time.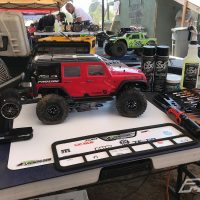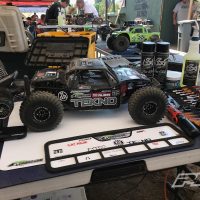 Round 2, Race 9, 2.2 Trophy S, I'm not sure what happened here but the UCFAB PRT felt real good I just trued my best to keep in smart and smooth. I think some of the guys were beet from the heat because I TQed with a 1st lol.
Round 2, Race 11, Heat 1 of 2, 2.2 Unlimited. I was going for broke trying to even come close to Tony Phalen. Jesse Villa and I once again were door to door banging it out till he had car trouble making it an easy 2nd place.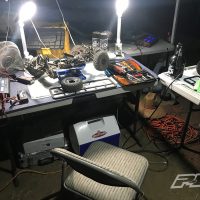 Into the Mains now 1.9 Trail with the Traxxas TRX4 I placed 5th over all. Ver tuff class but I will say it's a blast.
2.2 Trophy S I could not be more stoked to have pulled a 3rd for a podium finish. The UCFAB PRT has been a great car to own and drive. I see many more sessions with this classic rock racer.

2.2 Unlimited was a disaster. My car was running awesome but someone could not handle there car well enough through the straight section and hit the loop causing much confusion at the end of the race with every one questioning who got 3rd. After video looks as if I pulled a 4th. It got super wild there at the end. It was a great 2 days but it's time to pack it all up and get some rest for the , SoCalBashers American Series RD4 in Menifee,CA. I got in at about midnight from Cherry Valley.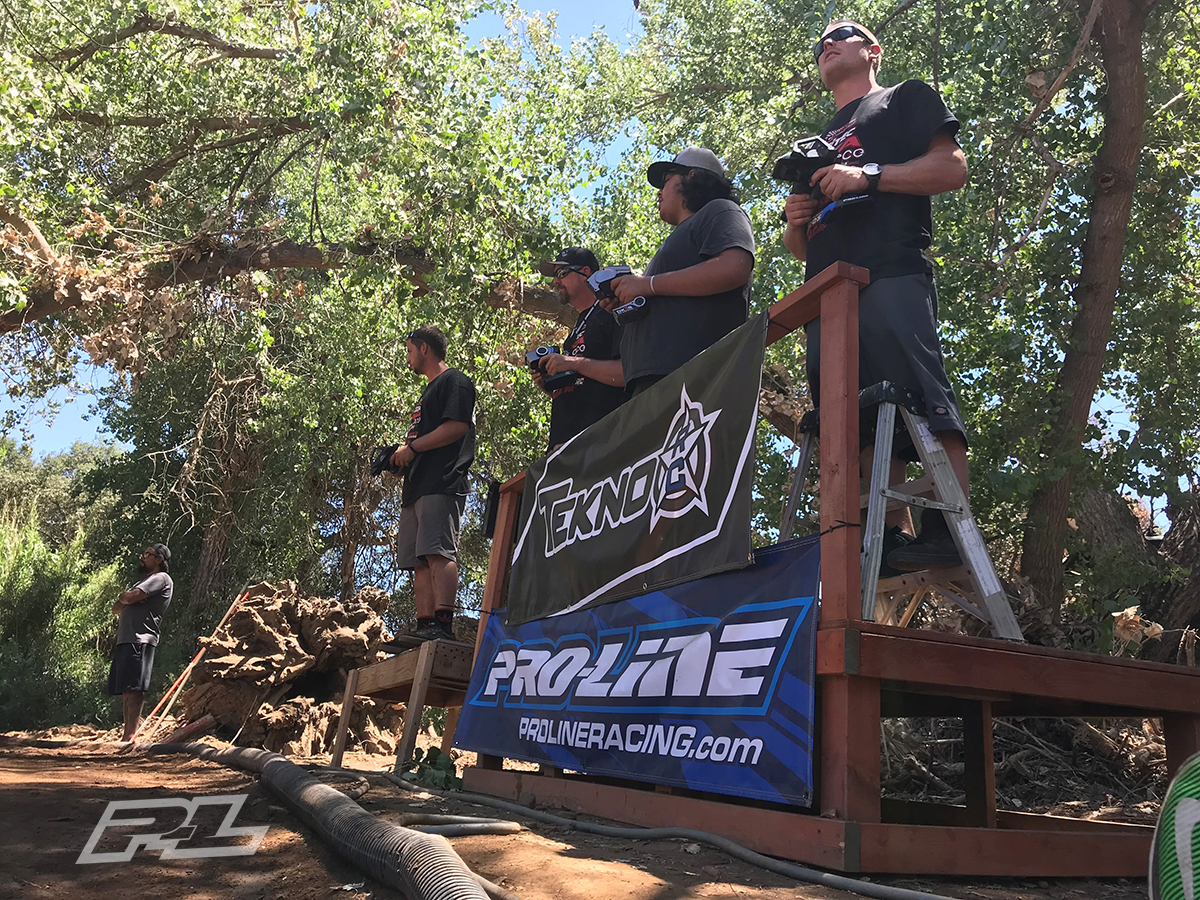 Beep Beep that's the alarm for more racing. Got to CTRC at about 9:00 dragging but ready for some fun. I have not seen the new layout not had a chance to race with any of my SoCalBasher friends. So I did feel rusty at first, and sleepy. I had my SoCalU4RC partner with me Richard Vasquez. We both raced 1/8 E Buggy. Track was super bumpy and loos on the edges. Very short for 1/8 power. Round 1 I pulled a 3rd my fastest lap was 18.78sec. Second round I did the same with a 3rd position and fast lap of 14.90sec. A Main my transponder broke from the wire getting in the pinion gear. So who knows but it was a lot of fun hanging out with everyone. Thanks To all my sponsors for all your support it was a great weekend of RC fun.