I gave a police/RC presentation to a middle school class.
They were blown away with the Pro-Line PRO-MT 4×4 and PRO-2!!!!!!!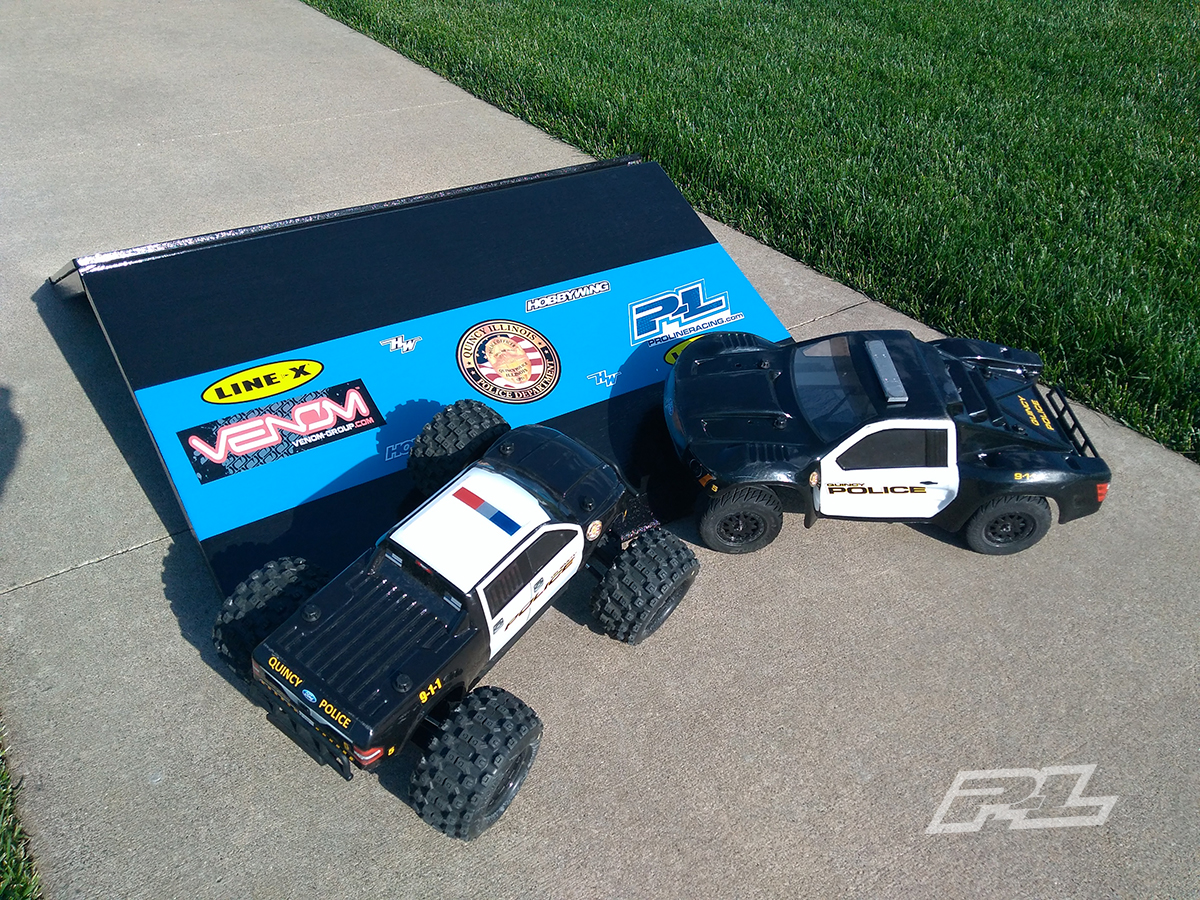 I made a new ramp for the Pro 2 and 4×4 MT. After painting, I put 4 layers of polyurethane on it, however upon raising and lowering it to the concrete…..the scraping took the underside edge to bare wood.
I know I over thought this ramp and spent way too much time on it, but what the heck. Haha.
I was thinking of a way to protect the underside edge and I thought maybe LINEX Spray on bed liner would work.
I went to our local Linex shop and they were thrilled to help. They sprayed a 2″ wrap around the edges and I think it will work out great.
This ramp also allows me to adjust the angle/pitch with the chain I installed… I told you I put too much thought into it haha.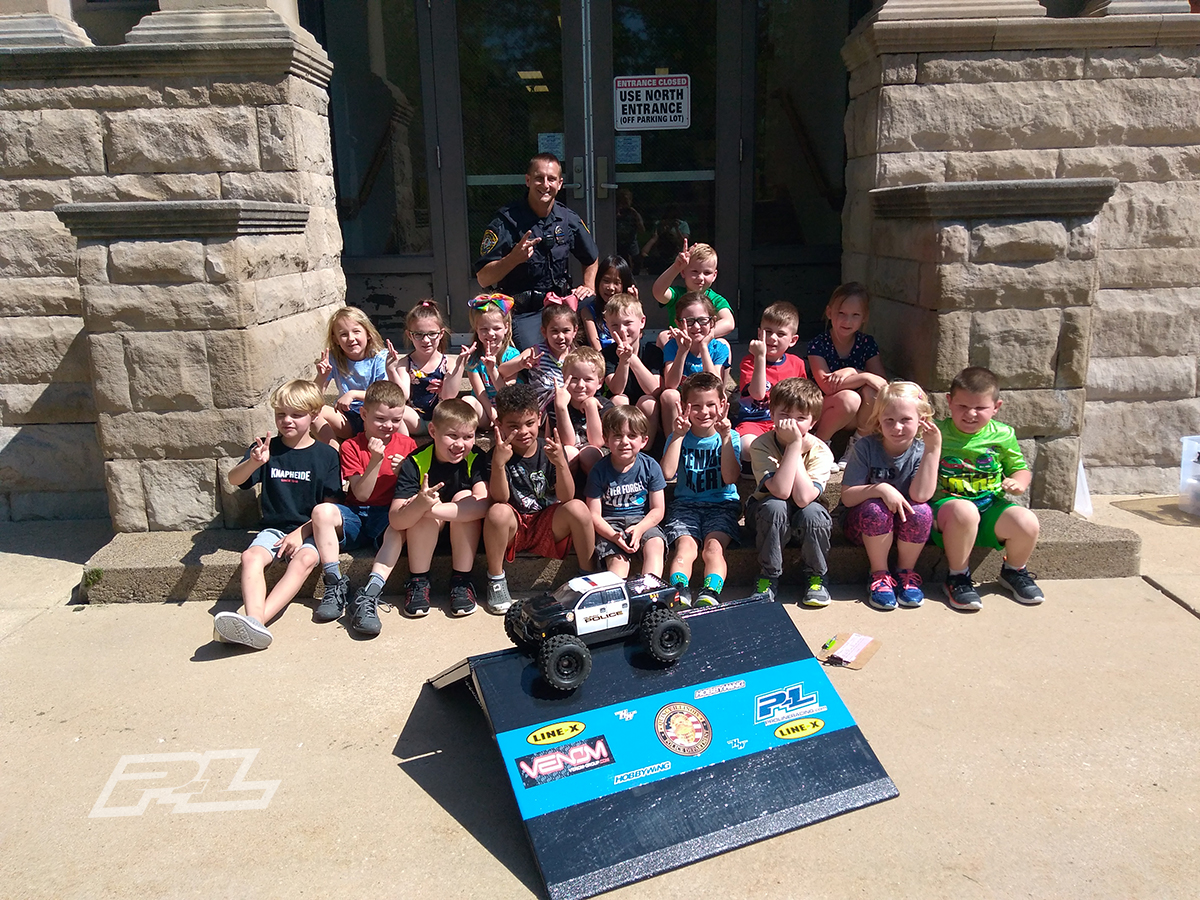 My daughter was my assistant with the PRO-MT 4×4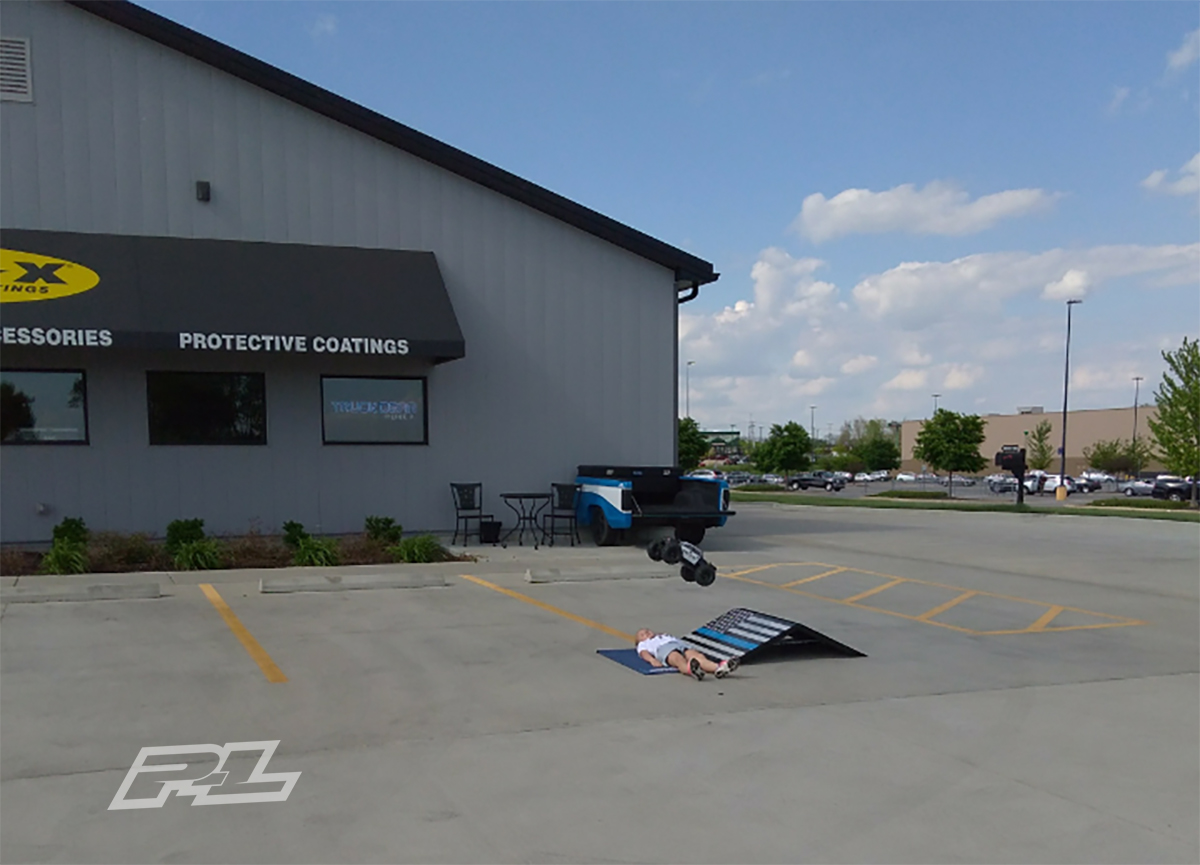 I gave a RC presentation this morning to a very happy kindergarten class. They had a great time driving the Pro-Line PRO-MT 4×4 off the new ramp!!!!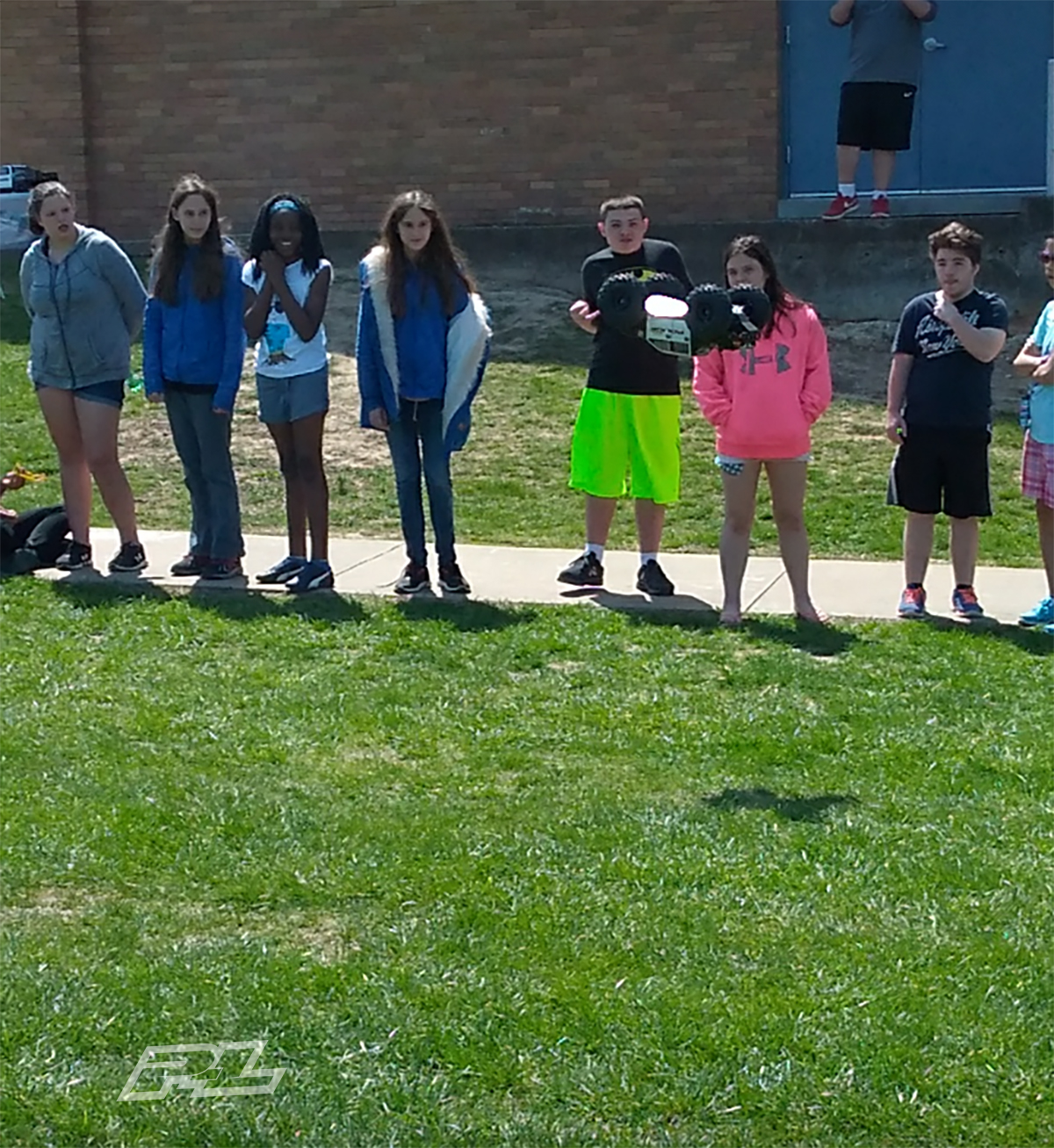 Hope your summer is going well and that you get some time off.
Today I gave a presentation to a summer special education class. Their teacher told me that some of the kids struggle with sounds, especially police sirens. After explaining the different parts of our squads and reason why we run sirens, I activated the lights and sirens. Even the kids with the audible issues clapped with smiles.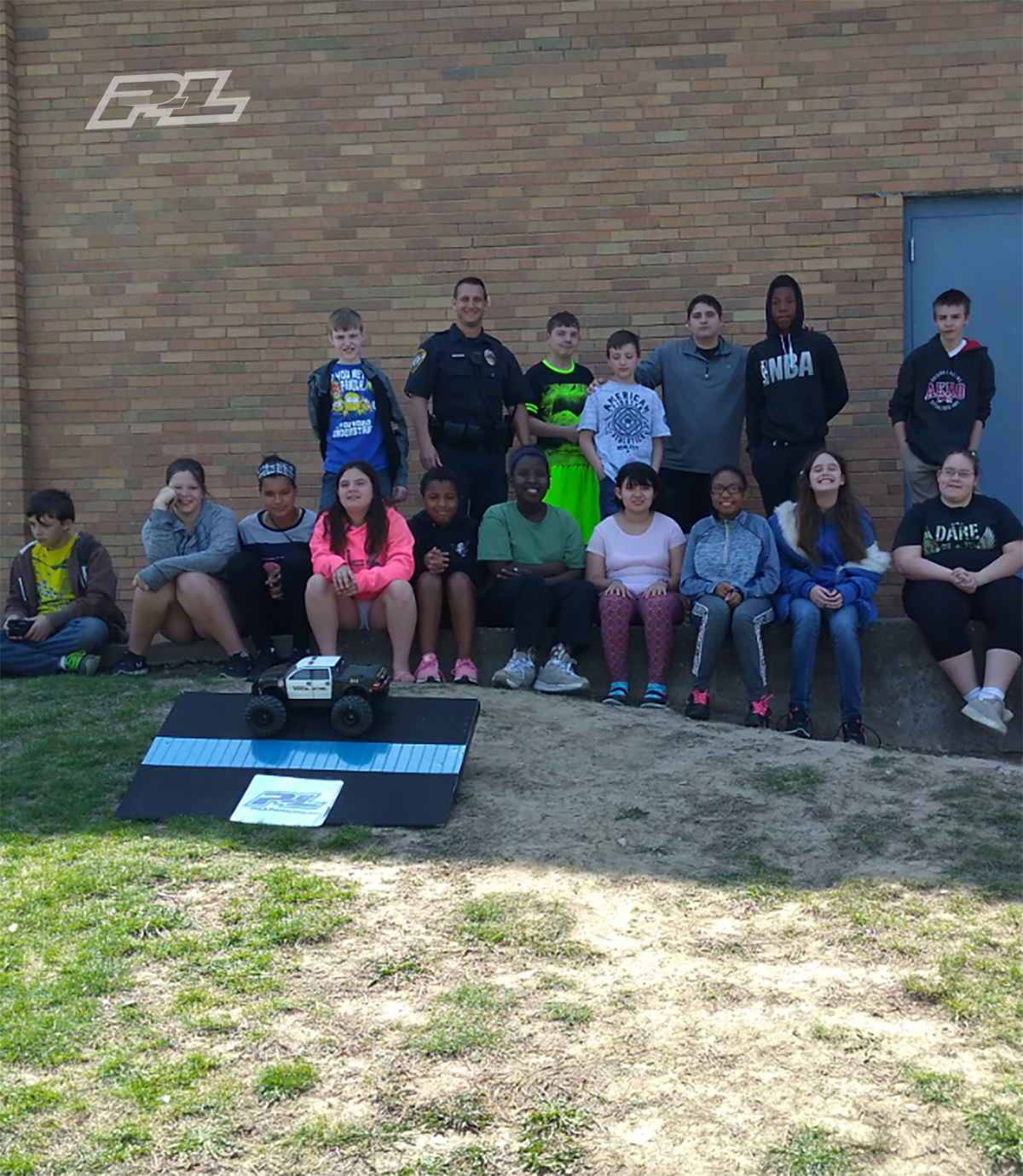 They had a blast with helping me steer the Pro-Line PRO-2.