This past weekend I raced at the 2nd Manufacturers Cup in Chico California, U.S.A. I arrived to the track on Thursday to get the pits all setup and get ready for practice on Friday. With this being my home track I had a good starting point on tire choice and car setup.
All though practice I had felt like my cars were good right of the start only thing I had to change were my tires with the temperature outside. The race had 215 combined entries with the pro drivers and the other drivers. The racing format is different for the pro classes. We do 4 heads up races in each class. Saturday there was 2 of the heads up racing.
First up pro E-Buggy, I had a good start and was in 5th all the race and finished in 5th for the first round.
Next was Pro Nitro Truggy. At the start I had flamed out and started about 5-seconds behind the last person. My first lap I was in 10th and by the 10th lap I was in 5th. Then my car broke. Pro Nitro Buggy was the last race for round 1. I had a really good start that put me in 4th. I had lost the top three and 5th was behind my some. I had finished 4th and was .297 off of a 25 lap run. Round 2 for pro E-Buggy I had a really good race. I was in first for 13-15 laps. I was on a really good pace to do 15-laps. I won the 2nd round of Pro E-Buggy.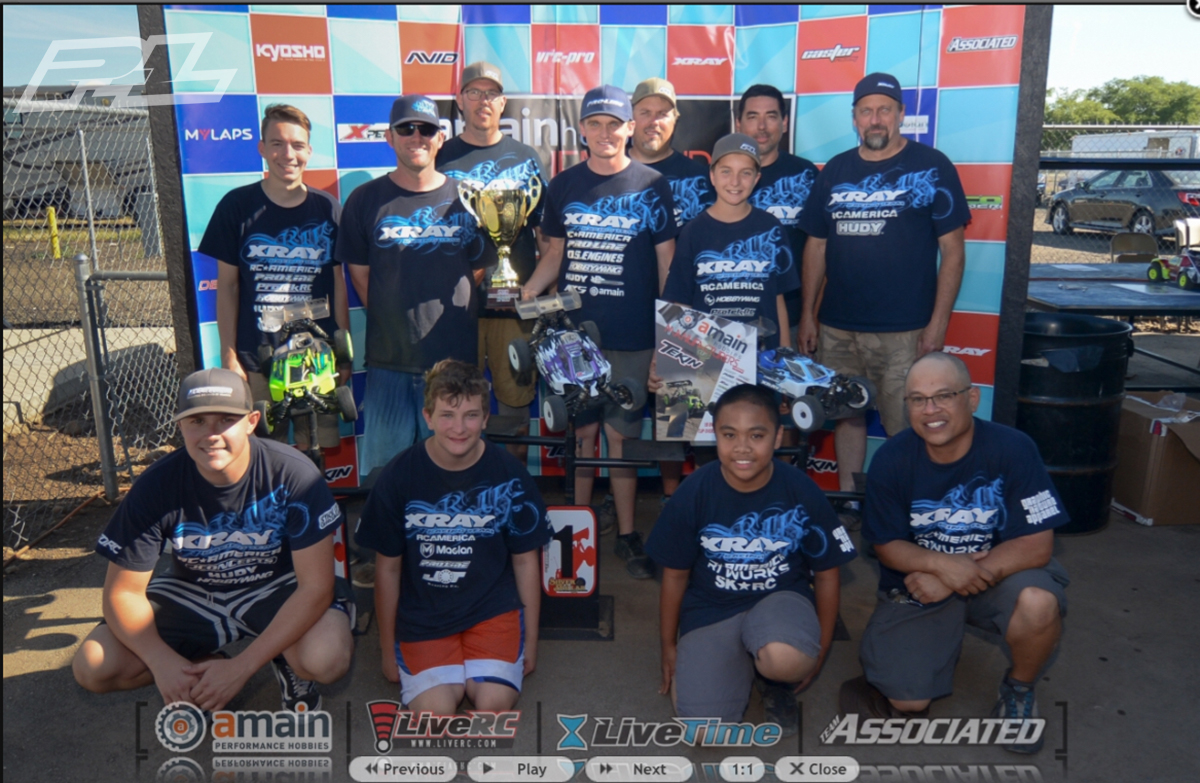 Round 2 for Pro Nitro Truggy I had a really good start and was in 3rd then 1st and 2nd had came together and I had passed both of them. The next lap I had crashed and went back to 4th and finished in 4th. Last race of the day for me was pro nitro buggy. I had a number 1 starting position and this had helped me a lot. I was in the lead for 8 laps with Ty Tessmann following me. I had crashed and went back to 4th. I drove clean laps to get to third and finished in 3rd.
Sunday was the last 2 round of racing. The first race is E-Buggy. I had a good start but I crashed and was pushing really hard to make up time and lost more. I then realized that I could not catch 3rd so I stayed in 4th.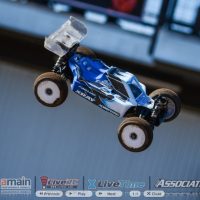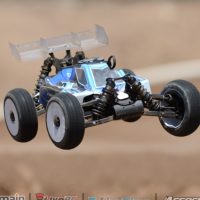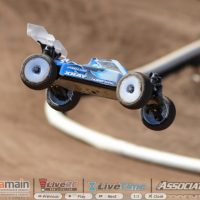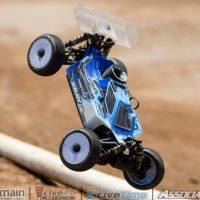 Next was Pro Nitro Truggy round 3. The start was good I was in 2nd for a couple laps. I then went back to 4th and my truck broke again. Pro nitro buggy I had a good run and finished 5th. Next is pro E-Buggy round 4. I started 11th and this hurt me . I had drove clean and was in 4th in a couple laps. I then went into 3rd and finished 3rd in round 4.
Pro Nitro Truggy I started 12th. I had a good start and was in 2nd. I went back to 3rd and finished 3rd. Last race for me was the pro nitro buggy round 4. I had started last and this was going to be really hard to win. I then drove clean laps and was battling for 1st for 12-laps. I made the move on first and lead the race from there on out.
Overall I finished 3rd in pro E-Buggy, 4th in Pro Nitro Buggy, and 4th Pro Nitro Truggy. The team was a really big help with setup as the temp changed. They all worked together really good and that helped us take the team challenge.
Thank you to the Tessmann's, Kerry Lemos, Mark Schroeder,Kevin Palmer, Mom, and my grandparents for all the help this weekend.
#Xray, #Rcamerica, #Proline, #Hobbywing, #Amain.com,#Protekrc, #Vpracing, #Sanwa , #Ogio, #110%Racing, #Hudy, #Hooked, #AvidRc, #Stickit1