The first round of the 2018 season of THE Series took place over the weekend of the 19th and 20th. This race was hosted by RC Clubhouse in Warren, MI and had 309 entries across the 11 classes. Thanks to William and Melissa Hall for always providing a top notch facility with everything you need for events like this.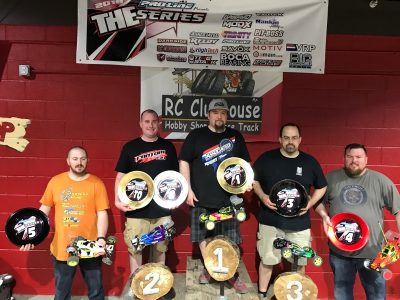 As always with being involved with putting on THE Series, my days are hectic dealing with event stuff and trying to race. This year I decided to run Mod 2wd Buggy and vintage 2wd Buggy. My day started out rough but thankfully turned around in the mains.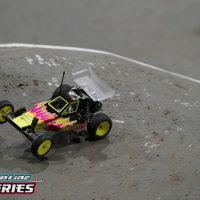 In 13.5 vintage 2wd Buggy, my Reedy Powered Team Associated RC10 on Pro-Line M4 Holeshots & 4-Ribs showed the pace in qualifying with hot laps both runs. However with costly mistakes in both runs I would only qualify fourth. But in the main I'd take the lead after the second corner and go on to win by a good margin with over 97% lap consistency.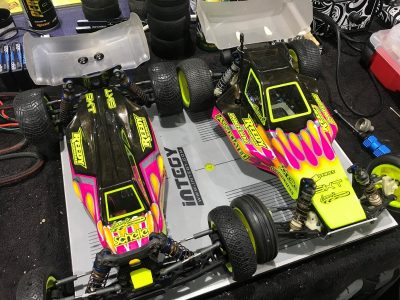 In mod 2wd Buggy, my Reedy Powered Team Associated B6.1D was hooked up on Pro-Line MC Positron rears and MC Electron fronts. I would struggle to put together a decent qualifying run and would end up fifth in the B-Main. However, everything finally came together for the mains and I would win the B earning the single bump spot to the A. I would go on to finish sixth in the A-Main.
Overall it would end up being a good start to THE Series for me. Hopefully the rest of the summer goes at least as good.
For me one of the best things about THE Series is that it gets all my racing friends together at the same race. The great times in the pits with Mike Legue, Michael Ciresi, Matt Petrowski, Eric Dragun, Wil Gough, Kyle Gough, and Nick Maksymowski are what make racing still enjoyable for me.
Thanks to my sponsors for the continued support…
#WeAreAE
#TeamAssocited
#ProLine
#ReedyPowered
#DarksideDesigns
#LarrysPerformanceRC
#RCClubhouse
#Schelle
#SXT
Thanks,
Kris