Round 1 of the
British Radio Car Association
Nationals is over and a wet and very cold one it was. After a great qualifying taking overall TQ on the last round we moved onto finals.
Going into the semi finals I was in the second one so I could watch the track to see how is was developing and how the race started. It was an interesting semi to watch as the two leading cars both suffered issues which lead to retirement.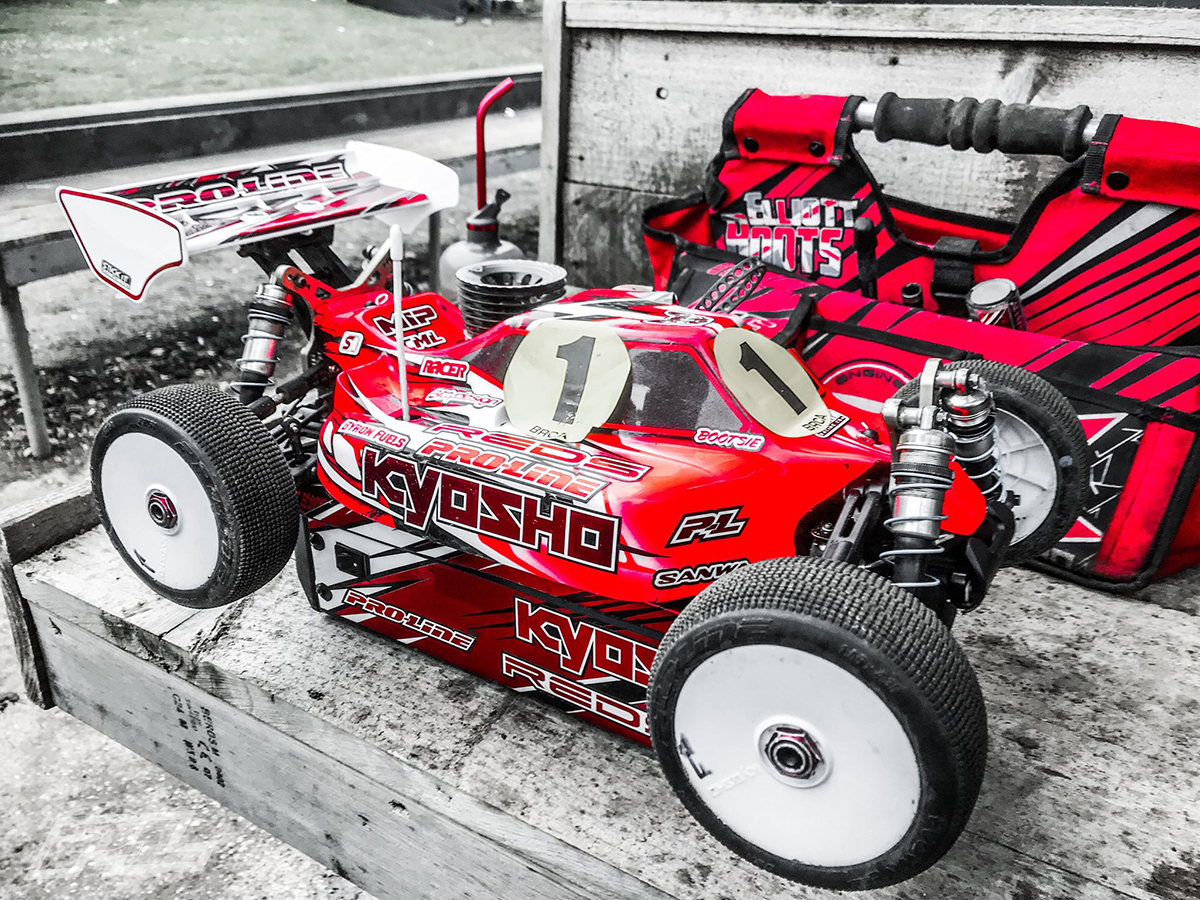 I lined up on pole for my semi final and Neil 2nd, at the very start at turn 1 Neil suffered radio problems and his went full throttle into the barriers which meant I just had to look after the car for the main final. After 20-mins I was able to take the win and line up on pole the A-Main final.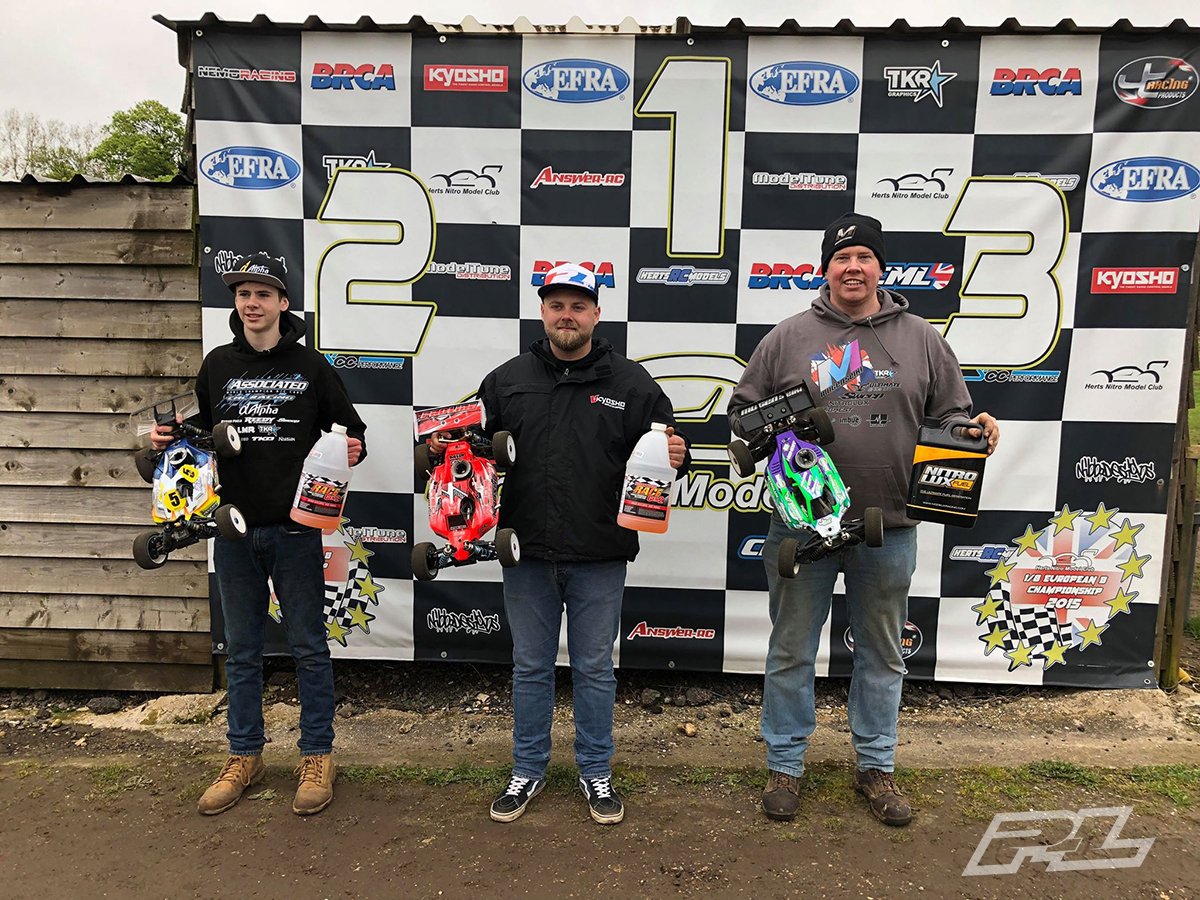 For the Main final I made a few changes with the weather and track conditions changing, I went for M4 Fugitives to make it a little easier to drive for the longer run. With my closest competitors not making the final I knew I just had to play it safe and take no risks, smooth and steady pit stops and consistent lap times. After a few laps I already had a commanding lead which I was able to stretch out. At the end of the 45 minutes I ended up over 1 lap in front and took maximum points from the weekend. Everything worked perfect, my REDS WR5 and X-ONE smooth exhaust were amazing as always, my Kyosho MP9 TKI4 was on rails and couldn't of asked for more.
Special thanks to Mick Cradock for all his help as always.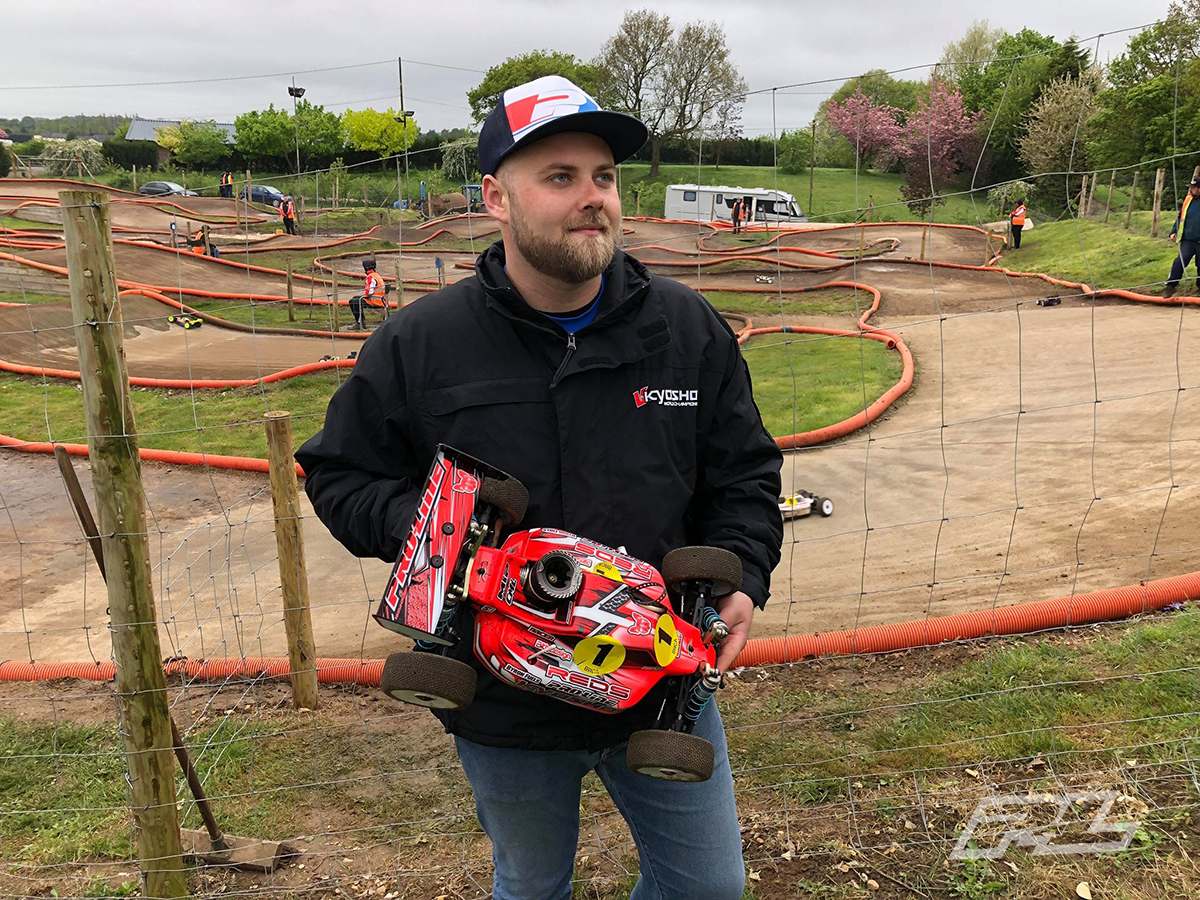 Thanks to Chris Smith for helping alongside mick in the pitlane to keep me going.
Another thanks to all my sponsors for supporting me and making it possible for me to take home the win.
#kyosho
#proline
#redsracing
#sanwa
#byronfuelgen2
#MIP
#stickit1racing
#Bittydesign
#cml