Pro-Spec Scaler Shocks in 3-Sizes
for 1:10 Rock Crawlers Front or Rear
#6316-00 (70mm-75mm)
#6316-01 (90mm-95mm)
#6316-02 (105mm-110mm)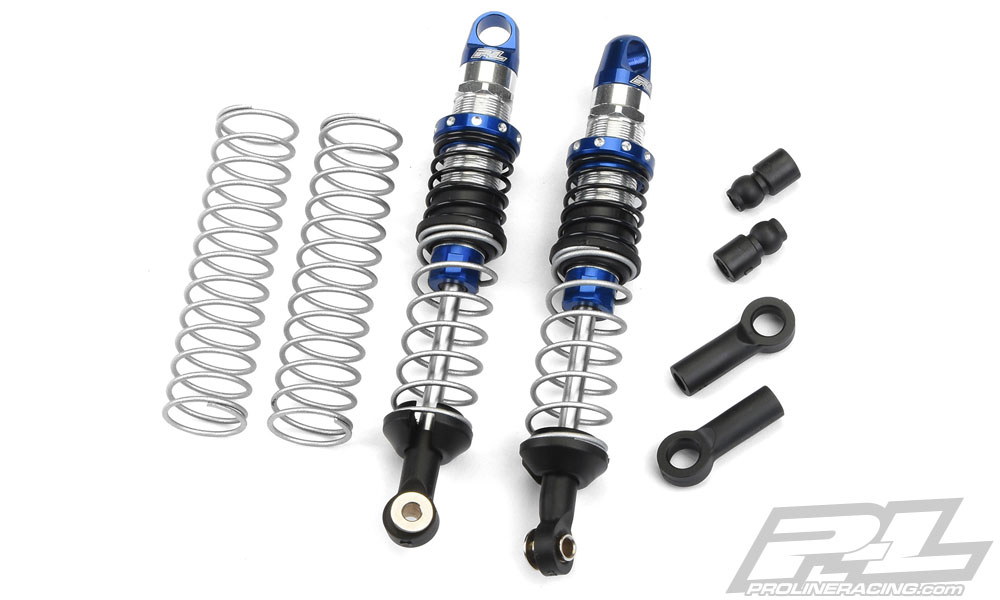 This is a pair of Pro-Spec Scaler Shocks. Pro-Line is proud to announce the next generation of RC Shock Technology with our all-new Pro-Spec Scaler Shocks! The new Shocks feature CNC machined Aluminum Shock Caps, Collars, Bodies, Bottom Caps and Hard Chrome Coated Steel Shock Shafts all made to exacting tolerances. X-Ring seals are used as the main shaft seal for smooth, low friction action and to prevent leaks. Just like Pro-Line's other Pro-Spec Shocks, the new Scalers are meant to stand out from the crowd with bright Chrome and Blue anodizing. They include extra 5mm longer Shock Ends to increase the shock length! These shocks are perfect for super scale rigs! Just like Pro-Line's extremely popular PowerStroke Shocks, the Pro-Spec Scaler Shocks come mostly pre-built (just add oil) and are designed to fit on many popular crawler vehicles.
Don't miss out on the coolest looking and best performing shocks on the Planet, Get your own Pro-Line Pro-Spec Scaler Shocks today!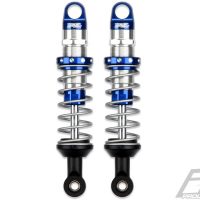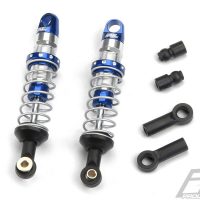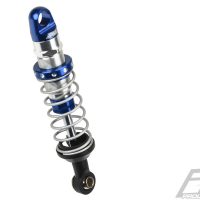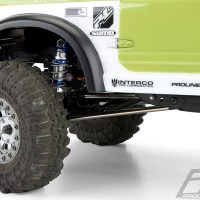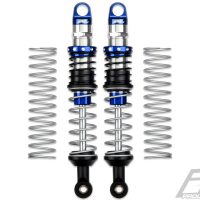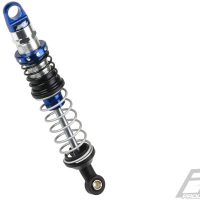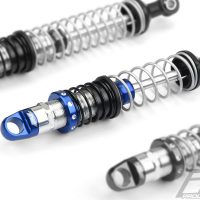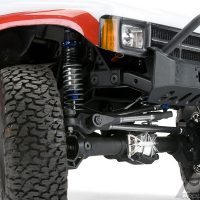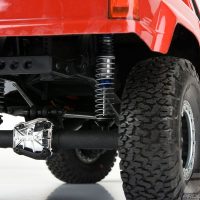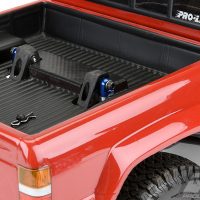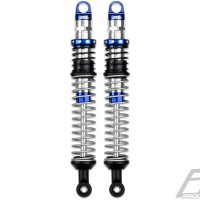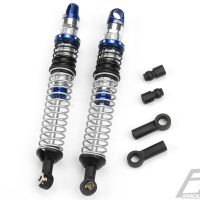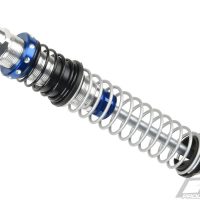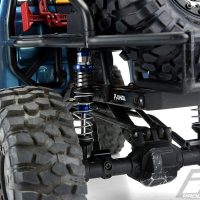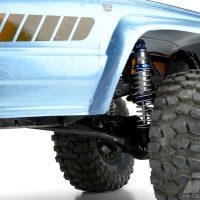 Slide Lock Off-Road 1:8 Buggy Tires
for Front or Rear
#9064-02 M3 (Soft)
#9064-03 M4 (Super Soft)
#9064-002 X2 (Medium)
#9064-003 X3 (Soft)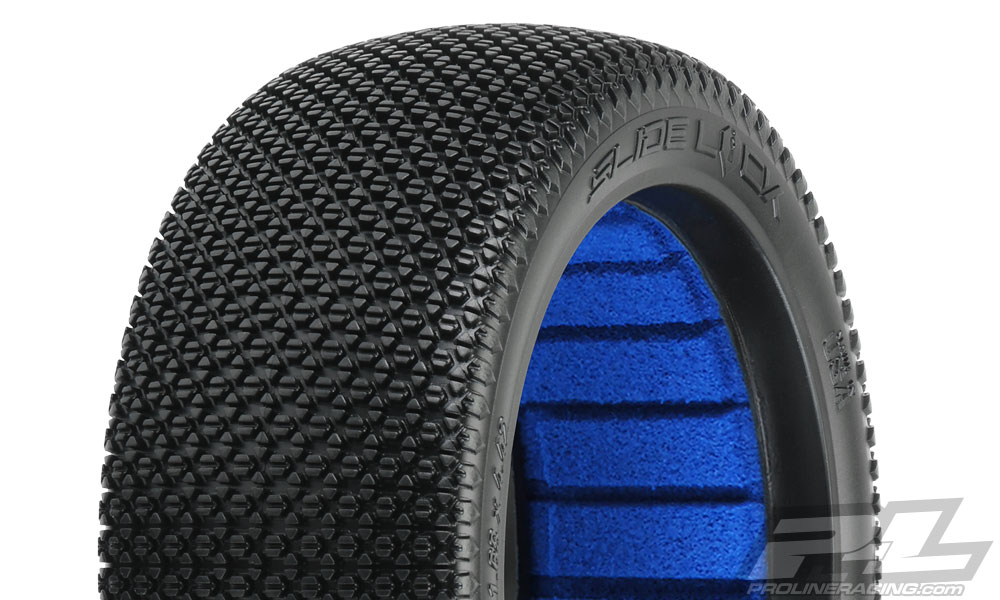 This is a pair of Slide Lock 1:8 Buggy Tires. The Slide Lock is a unique new tire design from Pro-Line that is made specifically for smooth, low grip tracks. The Slide Lock features a pattern of small, tightly packed hexagon and triangle shaped pins so you can lay down as much rubber as possible. The tread on the new Slide Lock is laid out wider across the tire carcass for a flatter profile overall compared to other Pro-Line 1:8 Race Tires. Each hexagon pin has a deep sipe down the middle of the tread for added flex and grip on even the slickest of surfaces. The built-in tread flex means you can run harder compounds for longer wear and still have good traction when you need it. The large and stiff side pins reach far down the sidewall to reduce edginess as much as possible. Be the first at your track to win with Pro-Line's new Slide Lock tire. Get yours today!
Please note: All tires & wheels are sold in pairs, unless otherwise noted.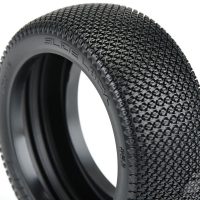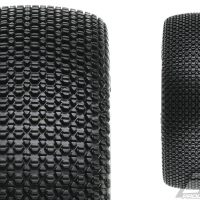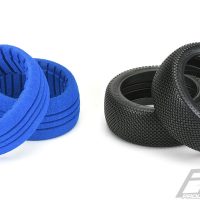 ---
Aluminum Shock Mounts Upgrade
for PRO-MT 4×4
#6318-01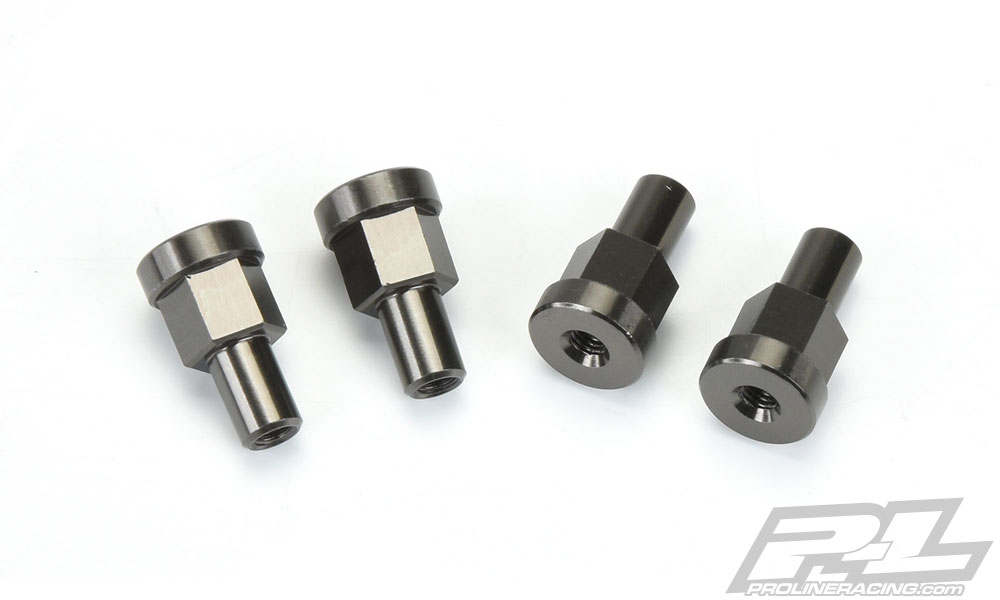 This is a 4 pack of Aluminum Shock Mounts for the PRO-MT 4×4. Pro-Line has a new upgrade part for the Pro-Line PRO-MT 4×4 – Aluminum Upper Shock Mounts! The Aluminum Shock Mounts add Strength, Durability and Style to a very important part of your truck. The shock mounts are CNC machined Aluminum and Gunmetal Anodized to perfectly match the rest of your truck. The Shock Mounts come in a pack of 4 and they are a direct stock replacement upgrade for your PRO-MT 4×4. Get your new Aluminum Shock Mounts today!