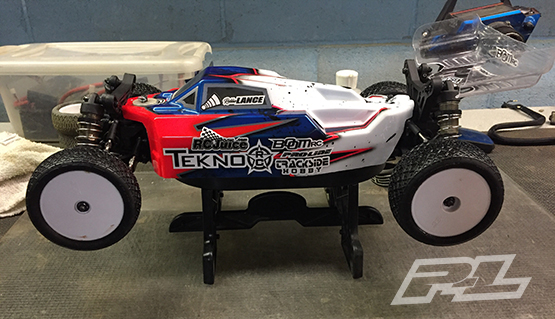 Yesterday Matt Lance and Jonah Lochiatto, and I traveled to Big Dog RC for some club racing. The classes I ran were 4wd 1:10 Mod Buggy, and E-Buggy. During Practice I got my cars dialed in and chose the tires I wanted to run for qualifying. Qualifying went decently alright I would qualify 6th in 4WD Buggy and 7th in Electric Buggy.
For the Mains I decided to run MC Electrons on E-Buggy and MC Electrons in the front of my 4wd Buggy and M4 Positrons in the rear (Thanks Austin Graul for letting me use the Positrons for the main.)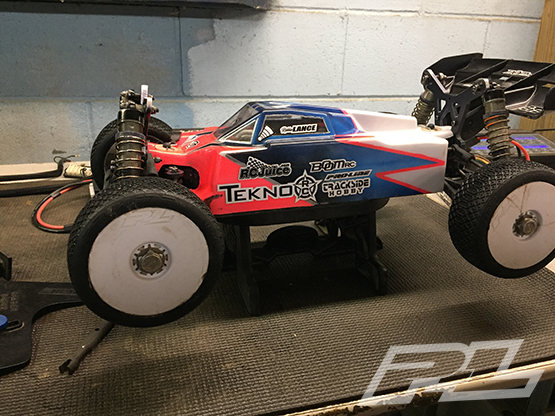 First up was E-Buggy and I would start 7th off the start the guy in front of me didnt go anywhere so I ended up hitting him and getting winged locked. So throughout the main I would work my way up to 4th until about 2-mins to go I got punted onto the straight away getting hit several times, but at the end of the main I would finish with a solid 6th place finish!
Next up was 4wd buggy and with the new tires on the car felt dialed! At the beginning of the main after the first lap I was up to 2nd for about half of the race but i ended up making a small bobble allowing 3rd place to get by for 2nd. I was able to finish with a solid 3rd place finish!
My Tekno vehicles on Pro-Line Rubber and RC Juice batteries were dialed all day!
I wanna thank my dad and all my sponsors for all the help and support!
Tekno RC
Pro-Line Racing
Trackside Hobby
RCJuice
BOOMrc Graphics and Design
– Robert Lance