Pro-Line Racing's #BIGGIVE 2017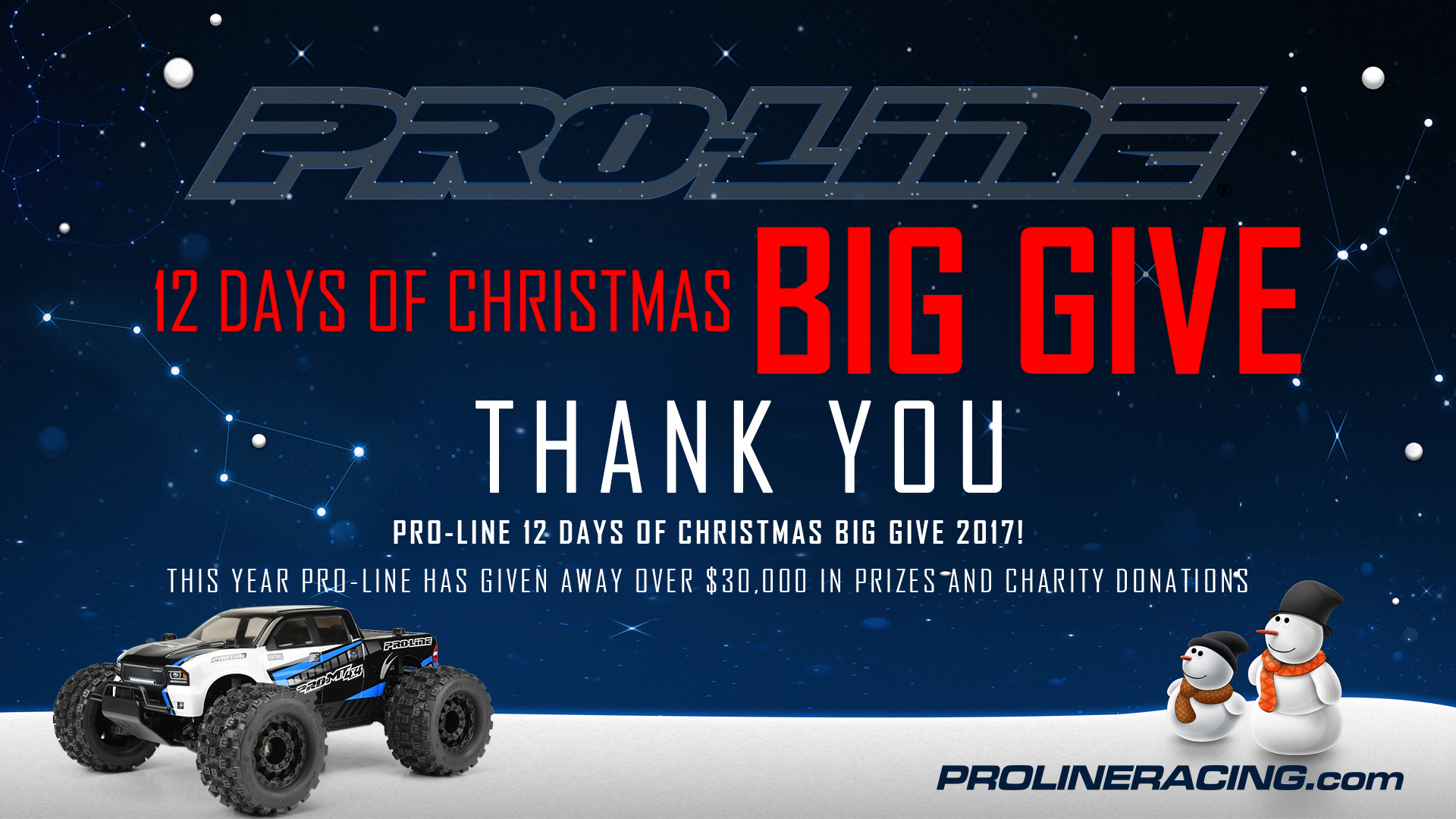 Thank you to everyone who participated in the 2017 #ProLine #BigGive! We had such a great time this year giving back and helping to raise money for charity. We appreciate your support!
A special thank you to Darkside Designs for the awesome painted bodies.
Thank you also to AMain Hobbies and Castle Creations Inc. for supplying the systems to make your PRO-MT 4×4 experience even more exciting.
We had over 6,000+ entries this year, gave away 12 prize packs, 6 PRO-MT 4×4 kits, 18 bodies, 28 pairs of tires and much more!
The Charities that you've helped:
$13,000 will go to Convoy of Hope
$7,000 will go to Teen Challenge of Southern California
$4,000 will go to The Sheepfold
The 12 Days of Christmas winners
Day 1 Jonathan Groleau
Day 2 Eric Klein
Day 3 Richard Sardeson
Day 4 Jacob Campen
Day 5 Ted Nguyen
Day 6 Joseph Napolitano
Day 7 Vincent Sepe
Day 8 Shawn Bradshaw
Day 9 Rose Bateman
Day 10 Mike Osmond
Day 11 Colt Turner
Day 12 Chad Millikan