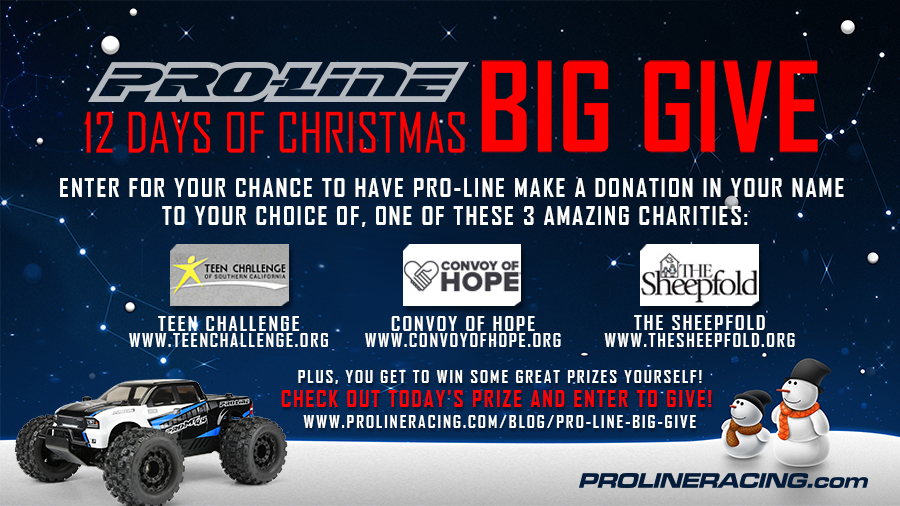 Pro-Line is giving back in 2017 to our customers with the 12 Days of Christmas BIG GIVE. Pro-Line will be giving away over $30,000 in charity donations and prizes.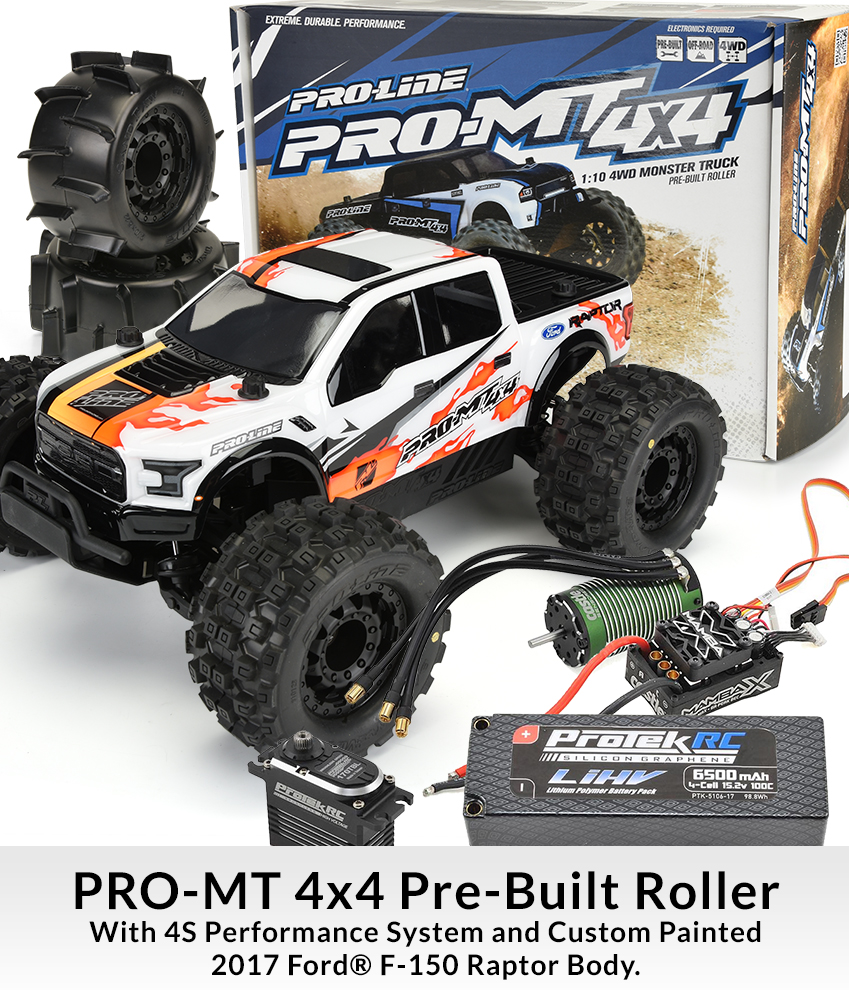 Enter for a chance to win this Pro-Line PRO-MT 4×4 1:10 4WD Monster Truck Pre-Built Roller (#4005-00) with a 4S Performance System from AMain Hobbies & Castle Creations!
Includes:
– Pro-Line PRO-MT 4×4 Pre-Built Roller
– Darkside Designs Painted Pro-Line 2017 Ford® F-150 Raptor Body for PRO-MT 4×4 (#3471-00)
– Badlands MX28 2.8″ All Terrain Tires Mounted on 17mm F-11 Black Wheels (#10125-18)
– EXTRA SET OF TIRES! Sand Paw 2.8" Sand Tires Mounted on 17mm F-11 Black Wheels (#1186-18)
– AMain Performance Build Combo for the Pro-Line PRO-MT 4X4
– ProTek R/C Black Label 170TBL High Torque Servo (PTK-170TBL)
– ProTek R/C 4S 100C Silicon Graphene HV LiPo Battery (15.2V/6500mAh) (PTK-5106-17)
– Castle Creations Mamba X 1/8 Brushless Combo w/1515 2200kV Motor (CSE010-0155-05)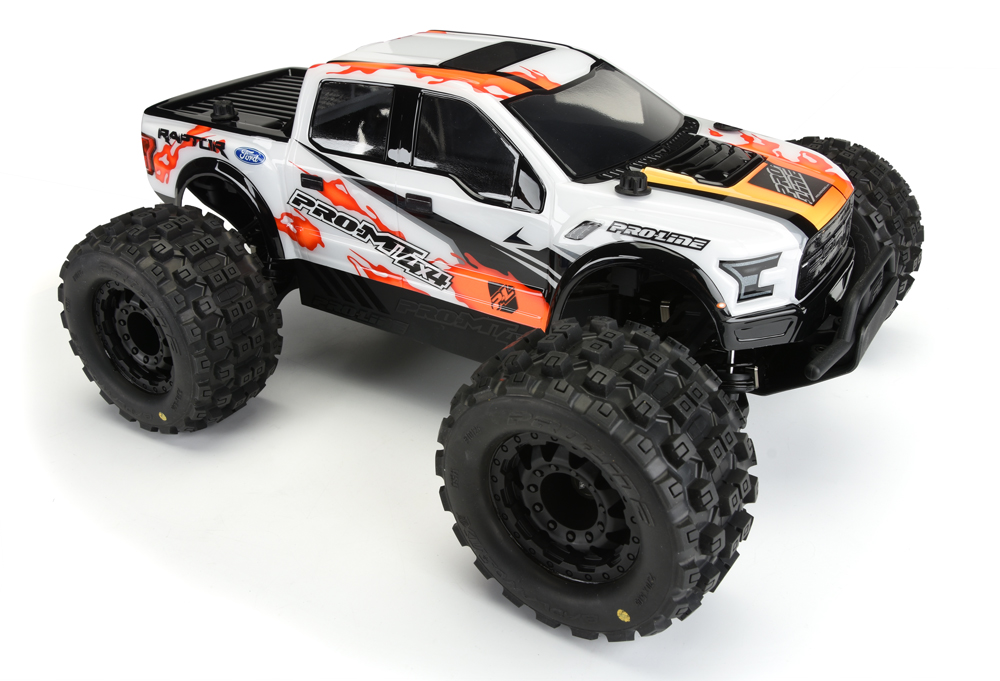 NOTE: This is a Pre-Built Roller with a 4S System and the Equipment Needed are Radio, Receiver, Charger
Also you'll receive a $100 Gift Certificate towards the purchase of Pro-Line products (valid only at prolineracing.com), a Pro-Line T-Shirt, a Pro-Line Hat and a $5,000 Donation in your name to one of these 3 Charities:
– Convoy of Hope
– Teen Challenge
– The Sheepfold
Ford Motor Company Trademarks and Trade Dress used under license to Pro-Line.