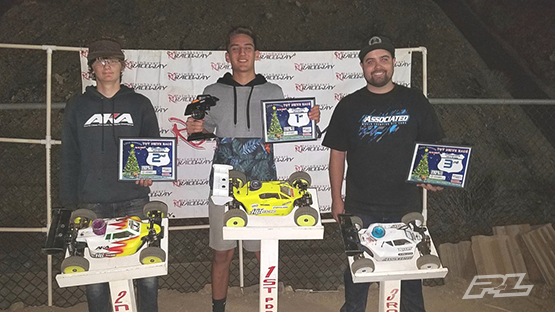 Raced the Toy Drive Race at Palm Desert RC Raceway this weekend, taking the win in Intermediate Nitro Buggy. Always great to take part in these annual races, that benefit children during the holidays. It was a great race day overall.
The Pro-Line SwitchBlades X3 and Hole Shot X3 Tires were on point!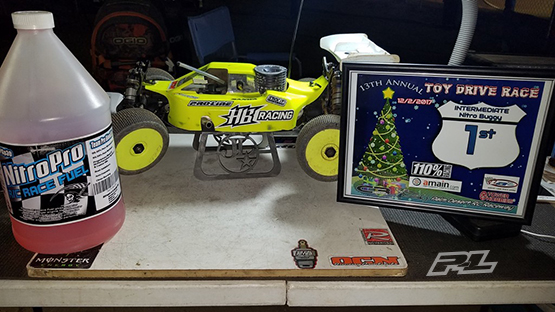 First qualifier, placed 2nd. Second qualifier, placed 3rd. Started 2nd in the A Main, behind teammate Cole Jensen. After about 5 minutes or so into the race, I took the lead and didn't look back. Had a great run. Finished 1st…2 laps ahead of 2nd place.
Was psyched on this win…being the first race with my new car.
#Proline #HBracing #REDSmotors #Sanwa #NitroProFuel
Products Used: Pro-Line SwitchBlades X3 and Hole Shot X3 Tires