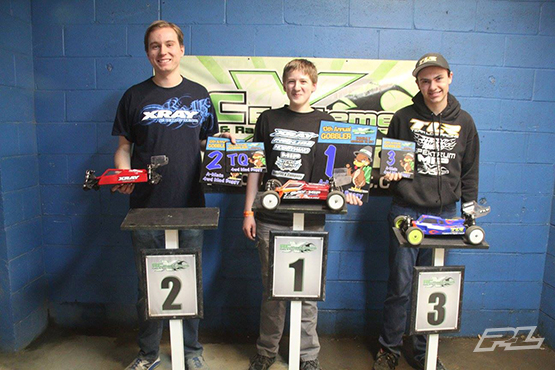 The 2017 Gobbler at R/C Excitement is in the books!.
We arrived on Sunday morning. The new layout was quite technical and had some head scratchers. The center triple for instance. We found that some anti squat really helped getting over that easily.
All of our rides ran on Pro-Line M4 Electrons highly ghosted. As the day went on, and traction came up, we changed the Xb4 over to Pro-Line Primes. These two tires are always our go too for this track.
Pro-Line traction for days!We had two rounds of qualifying, which resulted in our rides sitting TQ in Mod 4×4 Buggy and Pro-4 SCT in round 1. Our 17' Xray Xb4 was as trusty and dependable as always. Our newly built MIP Pro4 was a complete beast and only a few tenths slower than the Xray!…Gotta love that Hobbywing and Team Scream power!!! The Xr10 Pro is the only ESC we run and honestly, once put in, we just keep putting batteries in. Even in our Pro4. It's and Awesome ESC!
Our new ride, the Xray XSC2 by JD5 design with a 7.5 Team Scream motor was pulling wheelies down the straight! We qualified second ….just. We all were looking forward to that Main for sure!
The Pro-4 main went very well and we took the win.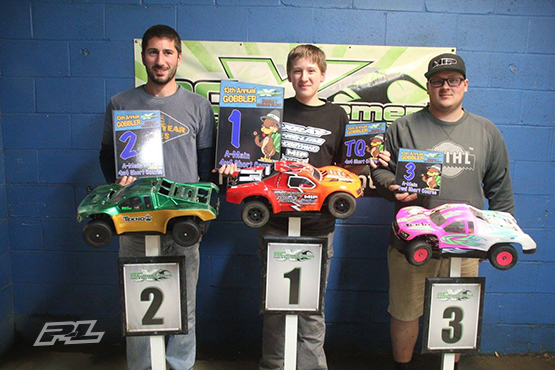 The 2WD Mod SCT Main was nose to tail for about 4 or 5 laps. We had a 2-second bobble with a tube, and that put us just far enough behind that traffic became a real timing challenge. In the end our good friend Caleb Jennings just plain beat us, and we took second. Next time buddy!
The 4×4 Mod Buggy Main started with team mate Jared Phair in TQ and William in second position. William was able to take advantage of a small bobble, and get around Jared which he was just able to hang on to as Jared was coming hard, but in the end William took it with Jared second.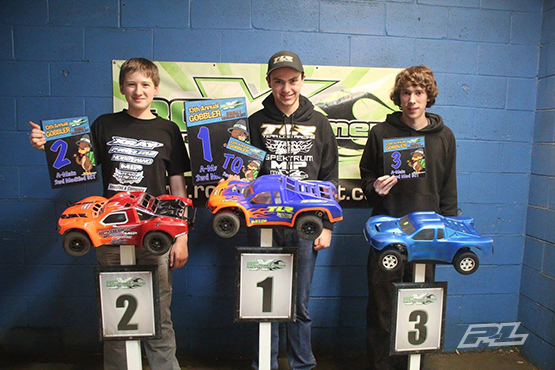 All in all a great weekend at a fantastic facility and I can really say we had a complete blast! If you haven't been to R/C Excitement in Fitchburg, make sure you get there. Great racing! As I was told we had over 170 entries, and 23 heats. We had an Amazing time!!!!
William and I want to thank our Sponsors. Xray, RC America, Pro-Line, Hobbywing, MIP, Team Scream, and Douglas and Company for all that you do, that helps make all this happen.