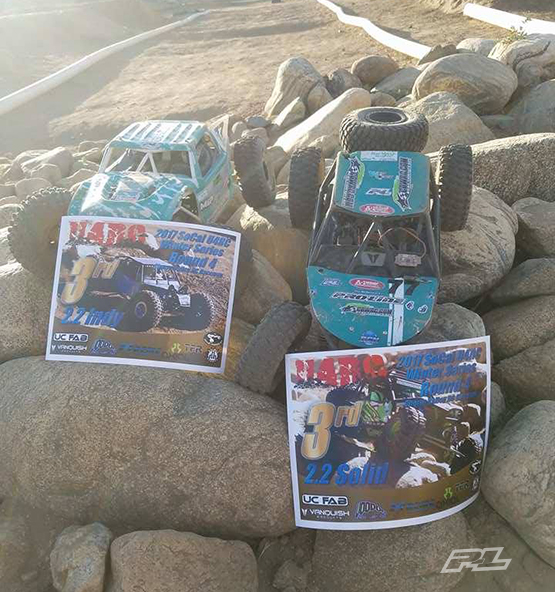 It was another fun day of racing the weather was nice, and we had a great turnout with some new racers. I had both cars feeling really dialed and smooth. In the first qualifier with my Bomber I got first and was top qualifier. In the second qualifier the new drivers gave me a run for my money and I was able to get third after a good battle with second. In the main I had the pole position and got an OK start.
My Pro-Line Hyrax Tires gave me the ultimate traction as always and my Pro-Line Power Stroke Shocks were super smooth.
I eventually moved down to third and was able to seal that position all the way to the finish. The yeti class was full of good battles and no shortage of competition. I got third in the first qualifier and them fourth in the second. In the main I got to start in sixth position so i had some work to do, after a heated battle with first and second I was able to finish third.
My Hyrax Tires performed extremely well on my high powered yeti giving me awesome grip. I was very happy to be able to podium in both classes.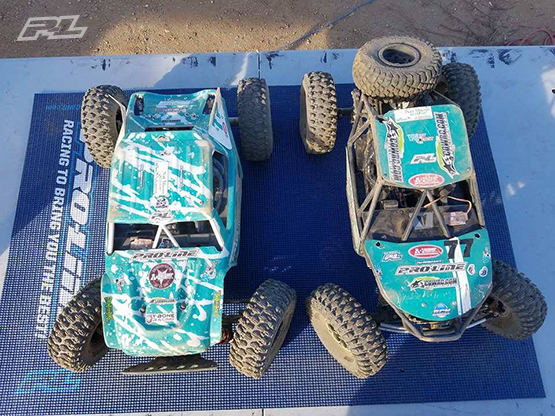 Thank you Pro-Line Racing for the great support, I'm proud to represent such an awesome company! #Prolineracing #ProlineRockTeam