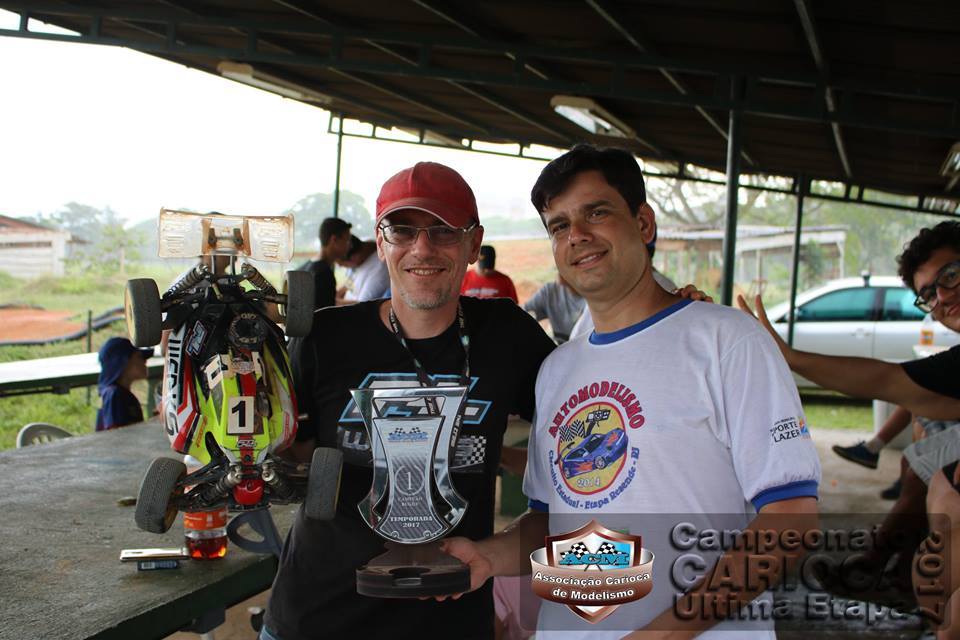 The Rio de Janeiro State Championship 2017 is over. 7 races on 3 different tracks, resulting in 5 Top Qualifies and 4 Race Victories.
Racing mostly on either Hole Shot or Blockade in X3 compound, Pro-Line provided me with the grip needed to achieve this result.
The X3 compound, even in the high track temperatures we have sometimes here in Brazil (over 50C / 120F) are holding up perfectly for our 40-minutes Main finals.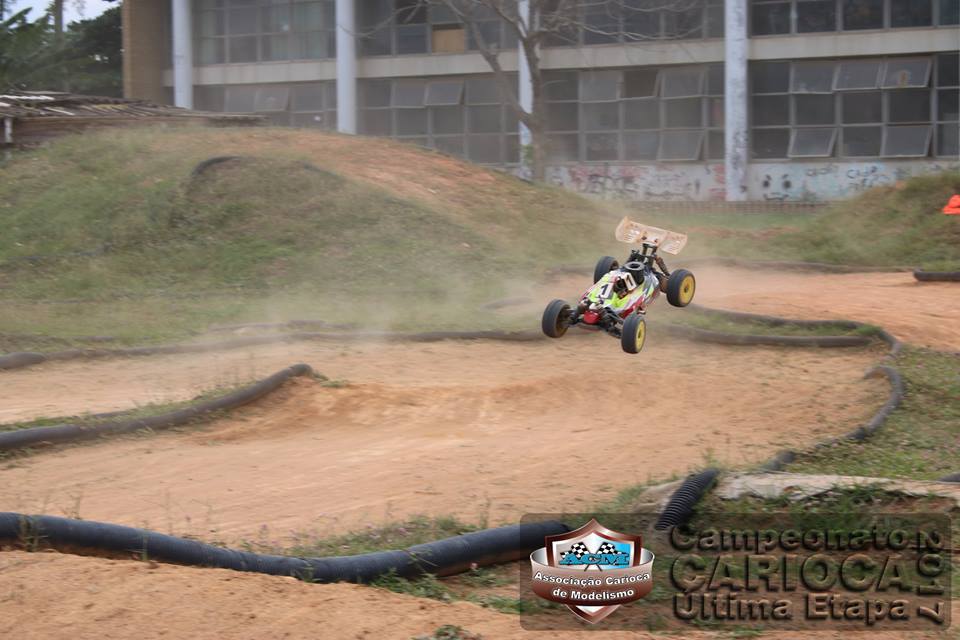 The Championship remained open until this last race, with only 4 points separating me from 2nd placed driver Alexandre. Due to a failure in the timing system, the first qualify got canceled, and I broke my car in the 2nd qualify after the big double, leaving TQ to Alexandre. Now I had to win the race and Alexandre end up in 3rd place in order to win the Championship. I choose the Hole Shot X4 compound, as weather was a bit colder and there had been sporadic rain, trying to get some additional grip over the competition. Starting from 7th position, I was able to take the lead in round 2 and never looked back. Fastest lap and very consistent driving guaranteed me the race victory, and lucky for me, Alexandre had some technical issue with a screw coming loose on his buggy, putting him back into 5th place.  With that, I could take this beautiful trophy back home. Now let's start working on 2018, we got a title to defend 🙂
Thanks to Daniel Adams and everybody on the Pro-Line Racing Team for the awesome support during 2017 ! You guys rock!!