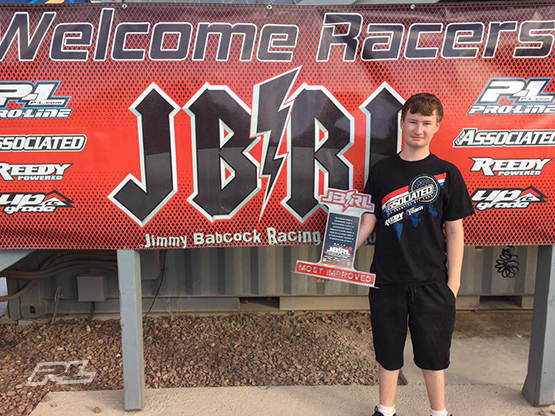 2017 JBRL final round is over. Cannot wait for next season. Had some really good runs this season and a few struggles as well. The Final round was in Las Vegas. I have a pretty good handle on the Associated cars now and I finally got a hold of that Pro-Line Fuel Stick for this race!
Pro-Line Hole Shot Tires for Truggy and Buggy
Qualifiers went pretty well overall, starting 4th in Buggy and 2nd in truck. Almost beat The Drake in truck qualifying, been working on getting that all year. Got within 2 seconds, closest it's been yet.
Track was really rough for the Mains, with some big holes and non stop wind.
Got the Win in Open Buggy Main after a bad start. Got pushed into Dylan and hooked into his wing, we both ended up last after 2 turns. Stayed calm and worked back to the front, for the win.
Ended up 2nd in truck for the weekend behind P-L Team member, The Drake. Truck tune was off a little, so we stopped for a safety splash towards the end .
In the overall series points, I finished 2nd in Truck. 3rd in Open Buggy and 3rd in Pro Buggy.. Then, the JBRL crew voted me Most Improved, Jimmy wrote a nice article and I even got a sweet award for that.
– Anthony Schumacher