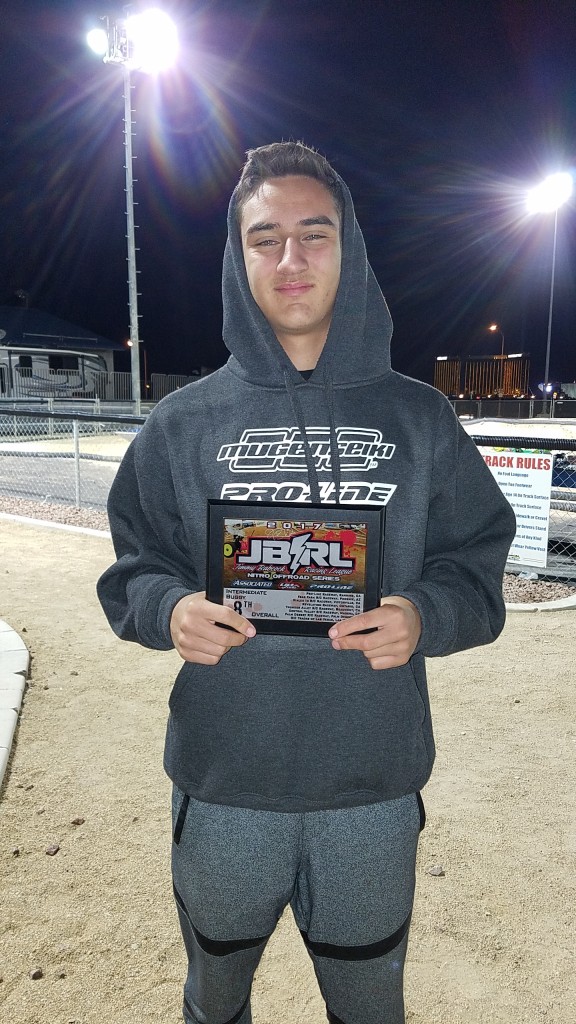 This past weekend marked the end of the JBRL Series, at the RC Tracks of Las Vegas. This was such a great series. Everyone had a lot of fun, as always. I had a rough start to the day in the qualifying rounds. But picked up the pace in the Mains, and all in all, I am happy with the results.
Pro-Line Product Used : Hole Shots X3, Blockades X3, SwitchBlades X3
I transitioned over to intermediate at the beginning of this year, and just practiced as much as I was able to. Unfortunately, I was not able to race all 8 races of this series….but I got in the needed 5. I didn't really have any expectations on the outcome of this series for myself, being that I couldn't make it to all the races. But each race I was able to go to, I tried my best. At the end of the race day, was the awards. And overall, I placed 8th in the intermediate class. I was pretty psyched about that. I will only continue to get better, faster and more consistent….as I've been doing all year.
Can't wait to see what next year has in store. #MugenSeiki #Proline #Sanwa #NitroProFuel