Had a great time at this year's Fall Brawl at Amain's Silver Dollar Raceway. The new 1:8 and turf 1:10 layouts were pretty simple as I was able to get adjusted pretty fast. Going into Saturday I felt pretty confident.
My Tekno cars were perfect all day along with my Pro-Line Tires! Thanks again to all who helped throughout the day!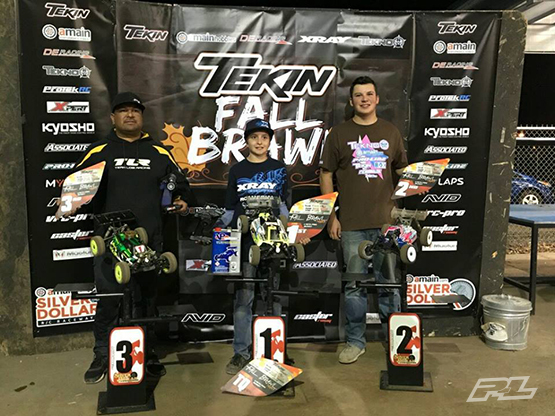 I was able to TQ E-Buggy and tie for the TQ in Pro Nitro Buggy and 4WD Mod, but start 2nd in both.
My Tekno EB410 was on rails as I was able to take the win by almost a lap.
In E-Buggy, Kyle Turner, CJ Jelin, and I would all have a great battle, but in the end I would come out on top to take the win by a large margin.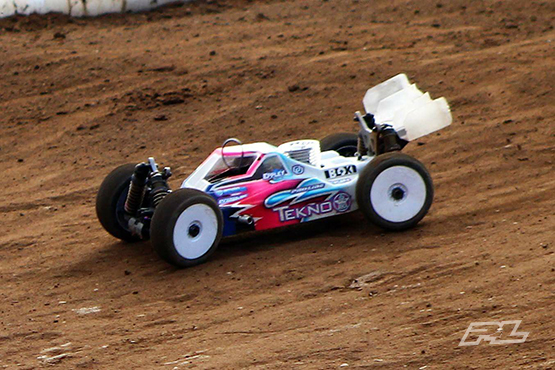 Once again CJ and I would have a long battle in the Nitro Buggy Main, but he would make the least amount of mistakes and ultimately take the win in the end.