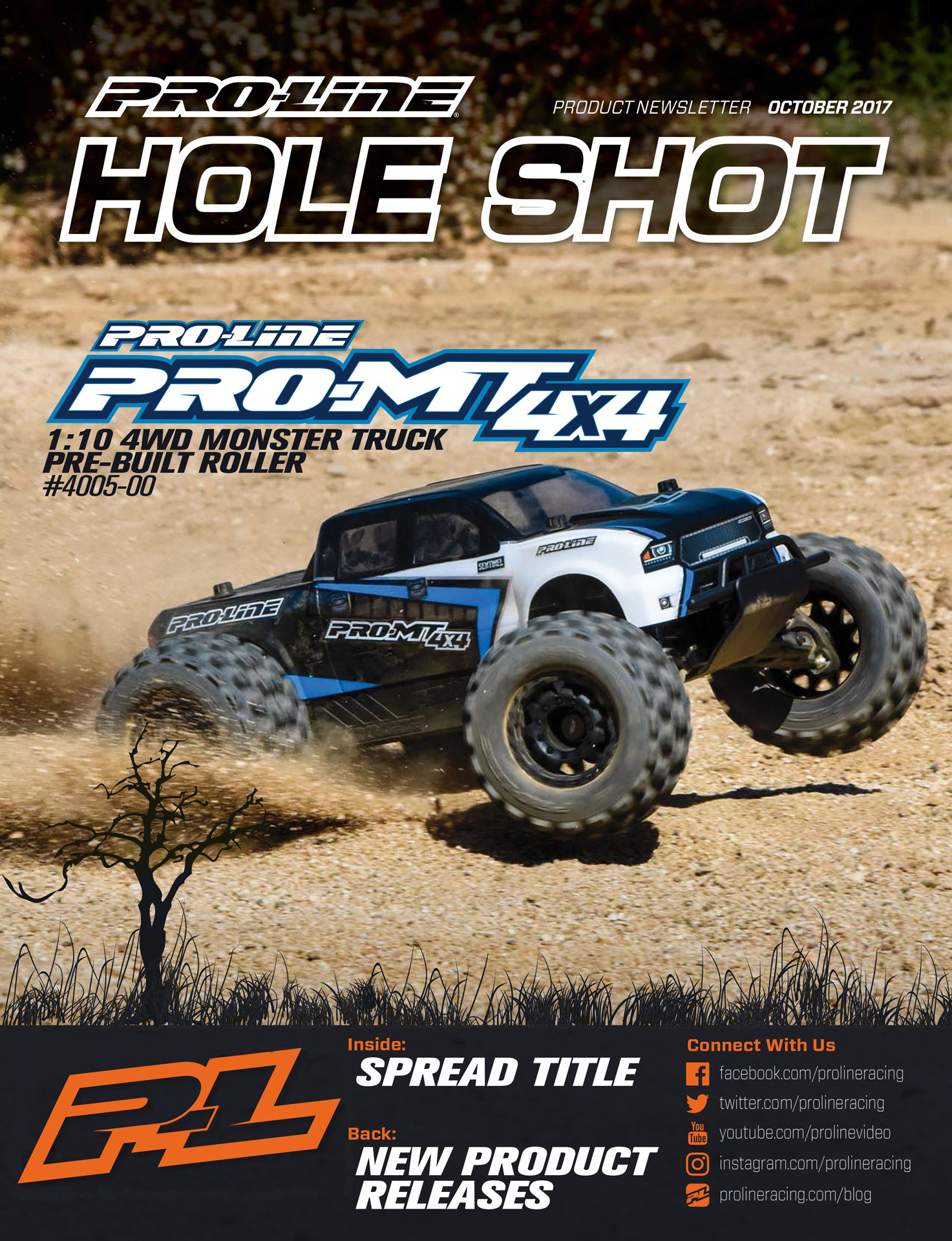 On The Cover:
EXTREME. DURABLE. PERFORMANCE.
The Pro-Line PRO-MT 4×4 1:10 4WD Monster Truck Pre-Built Roller
Inside:
CREEP CRAWLERS. Don't Get left in the dark without proper gear!
Super Bright LED Light bars will help guide the way. Available in 2″ & 4″ Straight and 5″ & 6″ Curved configurations. The mount up great on the NEW 1979 Ford F-150 Cab for Acsender
Track the trail with highest performance and most scale tires, featuring Interco Bogger, Hyrax, and BFGoodrich Krawler T/A KX.
Gain control in scale fashion with Ultra Reservoir Shocks.
Pro-Forge Aluminum 6-Lug Bead-Loc Wheels are a perfect fit with Pro-Line Scale Tires! Available in the Fault-Line (Gun-Metal or Clear Anodized) and Impulse (Bronze or Clear Anodized) Styles.
Back Cover:
NEW RELEASES!
Including: PRO-MT 4×4 1:10 4WD Monster Truck Pre-Built Roller, 1979 Ford F-150 Clear Cab, Pro-Line Tire Rubber Bands, 2.8″ Premounts with 17mm Hex (Sand Paw, Trencher, Badlands MX28, and Prime). Plus Two new 190mm TC bodies from PROTOform, The Type-S and MS7