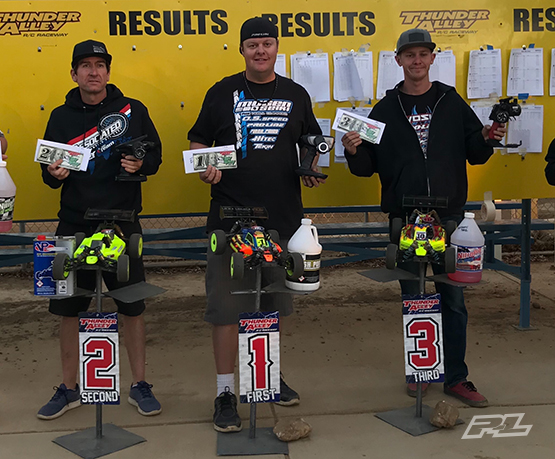 Adam Drake was the Top Qualifier in Nitro Buggy at the annual Thunder Alley Raceway Easy Money Race.
Drake went on to win the 20-minute final followed by Richard Saxton and Anthony Westergaard.
Products used by Adam Drake:
Mugen Seiki MBX7R buggy.
O.S. Speed 2102 engine, 2090 O.S. Pipe, P3 gold glow plug.
Pro-Line Hole Shot 2.0 M3 (Soft), Velocity V2 Wheels, and Trifecta Lexan Wing.
Hitec Lynx 4S radio and Hitec 9381 servos.
Flash Point 30% fuel, filter, 2500mah receiver and transmitter battery.
TrakPower accessories.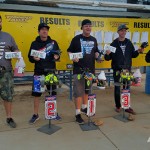 – Adam Drake