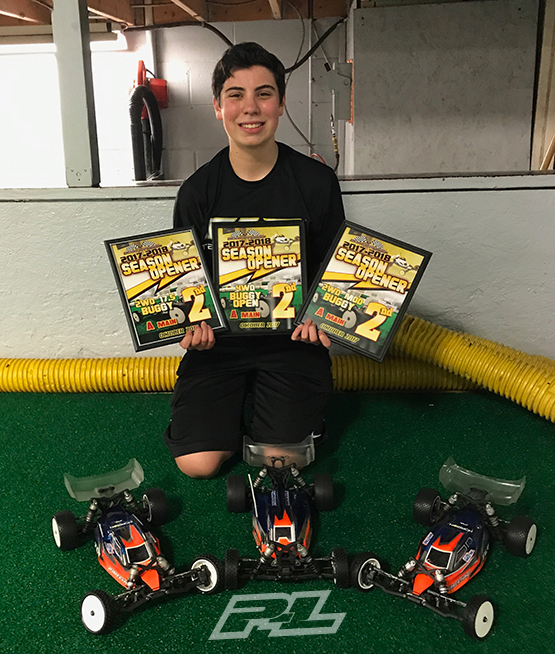 Today, I attended the Season Opener at Island Raceway and Hobby. After some decent qualifying runs and A LOT of help from Andrew Sreckovich, I was ready for the mains. First up was 2wd Mod, I kept it clean and took 2nd. Next up was 4wd Mod Buggy, after a fun Main of battling with Roger Bustos, I took second. Last was 17.5 Buggy where I avoided a pile up at the start, stayed clean and took second.
I'd like to thank both my Dad, Andrew, and Christian for all the help.
My Cars were great on Pro-Line Z3 Pyramids/Wedge Squareds!
I'd also like to thank my sponsors #TeamLosiRacing , #HorizonHobby ,#Spektrum, #ProLineRacing and #IslandRaceway for all of their support.