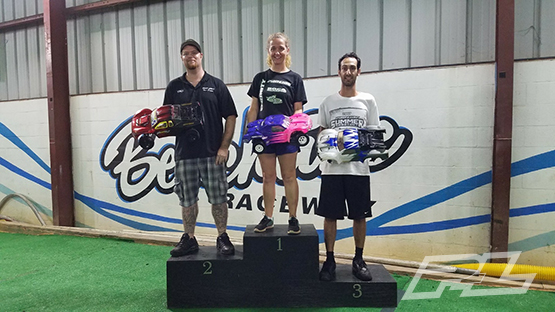 The Super Cup Championship Series was held at Beachline Raceway in Cocoa, FL. There was a great turnout for round 1 with 192 entries. This is probably the largest points series in Florida for 1:10 scale cars and you will find the top drivers attending.
Jessica and David Ran Pro-Line Pin Point Tires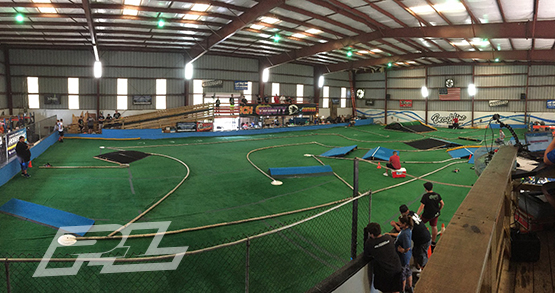 13.5 Buggy is a stacked class making up 3 full heats. It is very difficult to make the A-Main in this class as it is not limited to the driver's experience. It is an open class to all racers including the expert drivers. I would be starting 1st in the D-Main. On lap one I went from 1st to last place. I pushed hard and made my way back up to 3rd and then dropped back down to 4th. Half way through the main I was now in 2nd and the battle was on between #Jake Engstom and myself for the final bump spot. It was a super close race and towards the end there was something wrong with my buggy and I was losing power and it was going super slow down the straight. I tried hard to hold my line and cut the corners tight to the end to take 2nd for the bump to the next round. I took the bump by 1.638-seconds.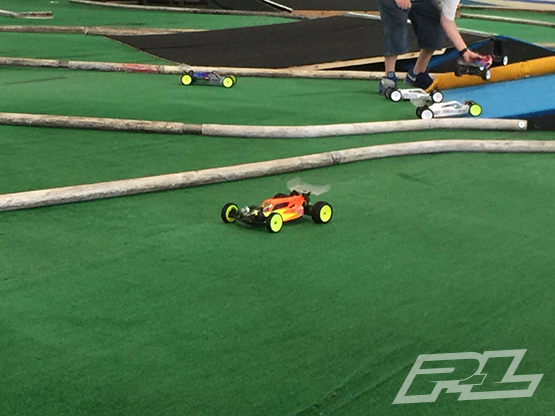 I also raced my 2wd Short Course Truck in the open class. Q1 I took first place and had a big lead on 2nd place #Vince McMahon. Q2 was another story as Vince came on strong. In the end, I was still able to keep 1st place and TQ, but he was only 3 seconds behind me. The main was intense as Vince kept on my tail and was not backing off. He finally made a mistake where I got a little bit of a lead, but he would catch back up fast as I was playing it safe and not push it real hard. I knew if I made one mistake he would pass me. Lucky for me he made another mistake and I could take a breath, but again he would reel me back in. Vince was defiantly faster than me, but I kept consistent and stayed on all four wheels to take the win. This would be my very first win at a Super Cup race.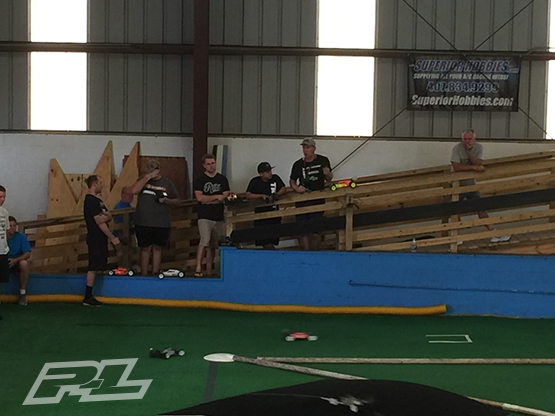 David raced his 2wd stock buggy. This class is STACKED with extremely fast drivers. The slightest error you make can cost you several positions. He qualified 1st starting in the C-main. He accidentally bumped someone from behind so he waited for him to be turn marshaled. He thought his chances of being bumped to the B-main were gone after that as he dropped down to last place. He put some good laps together after that and started making some passes. He made it all the way back up to 2nd place to get the last bump to the B-Main. At the beginning of the B-Main he hit the jump wrong and popped his axle out and could not finish.
David qualified 5th in the A-main with his 2wd mod buggy. He had a good chance at making the podium, but made a wrong decision to keep his slightly worn out tires on instead of changing them. This made his buggy lose around the tight 180 corner into Mount Fuji and this made it difficult to take off and land. In the end, he finished 8th overall.
David Iler Race Results :
2wd Buggy – Expert Stock
Qualified: 1st C-Main
Finished: 10th B-Main
Tires: Pro-Line Soft Pinpoints
2wd Buggy – 40+ Open
Qualified: 5th A-Main
Finished: 8th A-Main
Tires: Pro-Line Soft Pinpoints
Jessica Iler Race Results:
4wd Buggy – 13.5
Qualified: 1st D-Main
Finished: 6th C-Main
Tires: Pro-Line 2wd wide soft wedges front, worn out soft pinpoints back
2wd Short Course – Open
Qualified: 1st A-Main
Finished: 1st A-Main
Tires: Pro-Line Medium Pinpoints front, Soft Pinpoints back