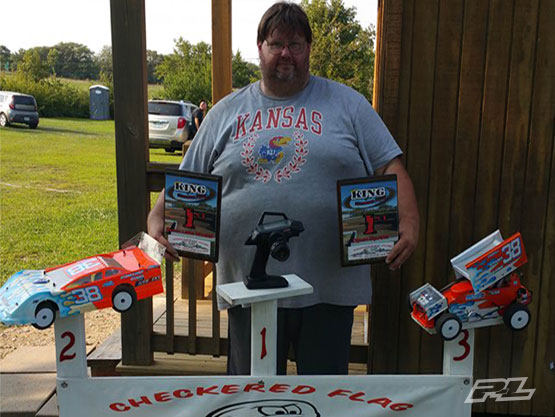 Had a pretty good 3rd quarter of racing Dirt Oval.
July 16th clubbing at Checkered Flag RC in Bonner Springs, KS.
first in open sprint and 3rd in limited late model.
P-L items used
trusty old Hole Shots in M3 compound Front and Rear.
and the Nor'Easter PROTOform Body.
July 29th, Kansas Dirt Oval Championships, CFR, Bonner Springs.
my home track hosted the annual KDOC. it was a pretty good weekend with people traveling from all over the US to join us. fought a couple of cars that wouldn't turn but put them both near the top in the A-Main. started 2nd in LM and finished 2nd. open sprint started 4th and a few laps later I found myself in the lead, only to be taken out by a lapper, that dropped me to 3rd. then the driver in 4th felt like a hero and took me out so he could podium. I ended up 4th.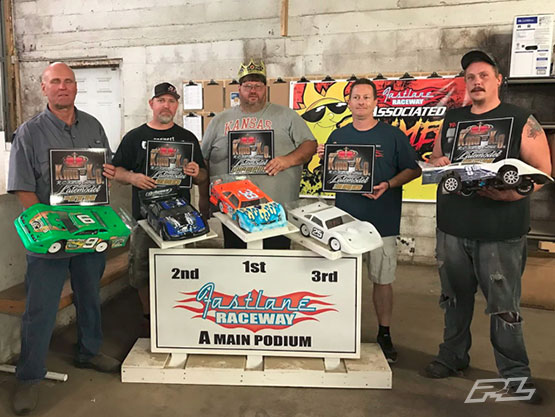 Aug 13th club race at Checkered Flag, Bonner Springs
first in open sprint and 2nd in late model
Sept 2nd king of Kansas city round 7of 8 CFR, Bonner springs
couldn't have asked for a more perfect day of racing. tq'ed open late model and took first place. open sprint qualified 2nd and 2 laps into the 60 lap race I took the lead and put 2 laps on the field to take the win.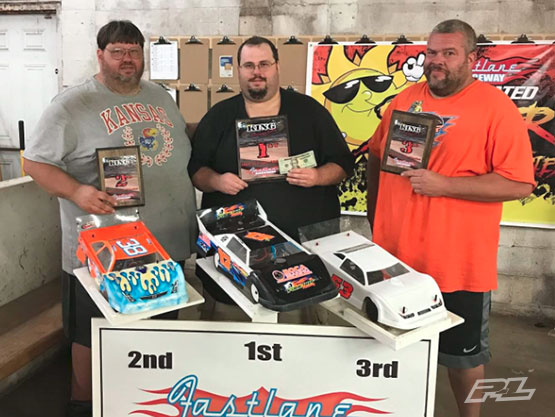 Sept 10th Racing for Heroes CFR, Bonner Springs
we have been doing this annual event to raise money for a local VFW so they can send vets on trips and other events. we raised $2500 for the past vets.
I managed to battle through a crash fest to finish 3rd in LM. sprint car I was tq, and at the tone I took off and lead wire to wire against another stacked field of racers from all over the Midwest.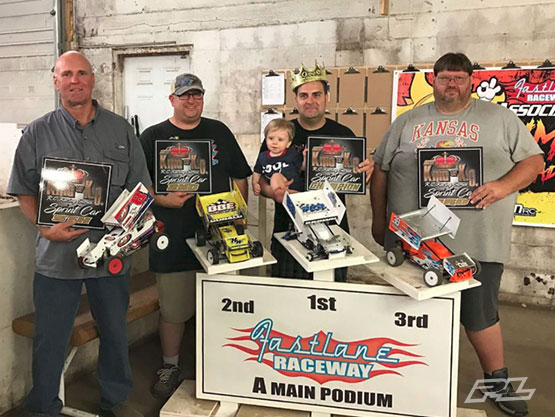 Sept 24th clubbing at CFR
had kind of an off day, finished 3rd in both classes.
and it was the season ender for points. I missed the first week for points and I did my best to battle back with no throwouts . I ended up 4th in points in both classes.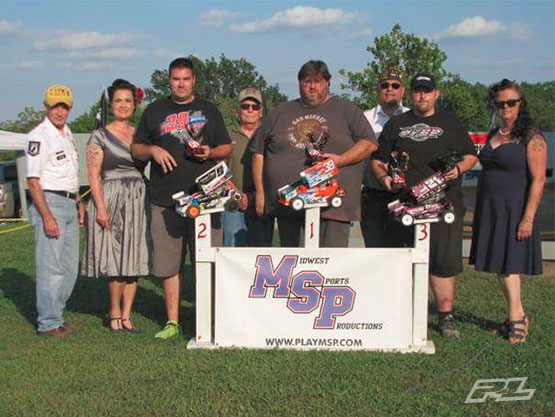 Sept 30th final round for King of Kansas City, Blue Springs, MO
the track was a dry slick, hard packed, greasy pit of dirt. I fought ill handling cars all day. open sprint car was terrible to be nice and I was tq of the c main. while leading the c the 2nd place car got a little whiskey throttle and plowed me into the back stretch. after that the car was out of wack forcing me to just pull of. open late model I qualified 3rd in the a. after the buzzer went off I found myself battling for the lead. trouble with back markers sent me a half alap behind the leader. but 20 laps togo I had worked my way back the rear bumper of the leader where I would finish 2nd.
thank you Pro-Line for your continued support.