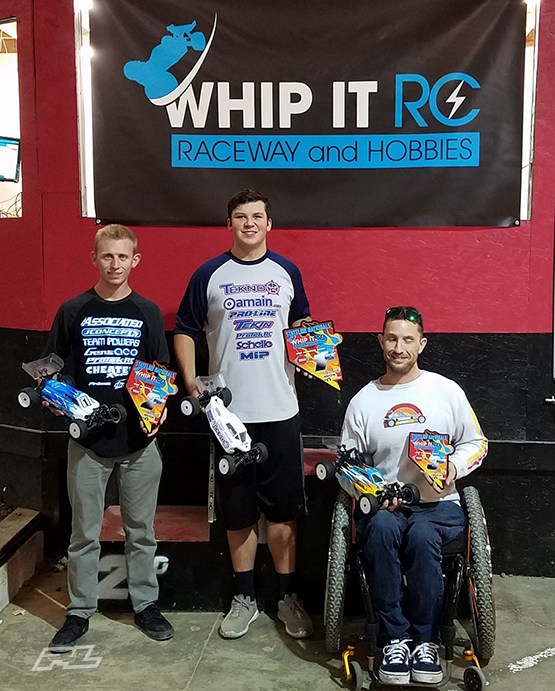 Would make the four-hour drive down to Reno Nevada for their first annual Whip-It RC Stateline Nationals. I'd be mainly running the new Tekno EB410 Buggy, I would also be running my 2WD Mod Buggy for a second class. The track would be unlike most 1:10 tracks I'm used to, it would be bumpy with traction fluctuating. I spent most of Friday getting the buggies good and where I wanted them to be.
For qualifying I would have a good first-round grabbing the TQ in 4WD and snagging a 2nd in 2WD, for the last two rounds I would have some issues in both cars. I would end up tying for the TQ in 4WD, unfortunately I would lose the tie-breaker and start second for the main. As for 2WD I would have to settle for starting 3rd in the Main. We would run a single six-minute main in 4WD and an 8-minute Main for 2WD.
Pro-Line MC Positrons and Electrons were Amazing as always!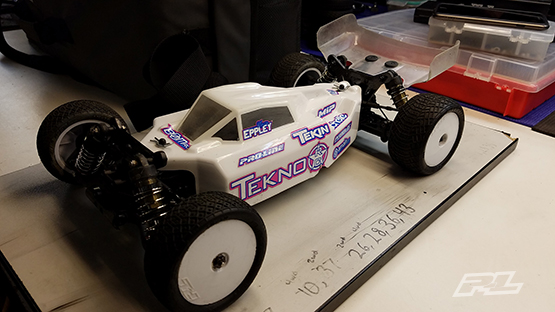 In 4WD I would make the pass for the lead pretty early on during the race and never look back almost lapping the field towards the end. I couldn't be more happy with the new EB410, definitely capable on all surfaces!
Our 2WD race was crazy, in the start I would make a small mistake putting me back in the pack. As the race went on, I would make my way back up to the top 3 battling for the win. The last minute of the race we were all swapping positions back and forth, in the end I would once again make a small bobble making me settle for a 3rd place finish.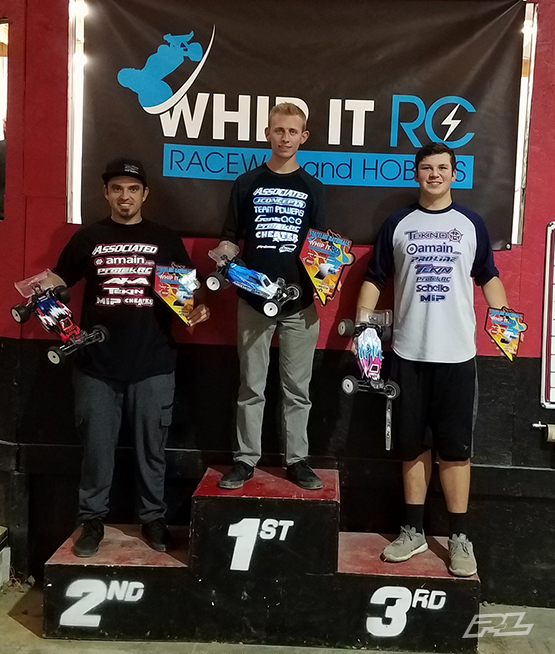 Overall it was a great event with a lot of new and old faces. I definitely plan on making it back down for future events! All of my cars were amazing with the help from my Tekin electronics and Pro-Line Rubber!
Pro-Line MC Positrons and Electrons were Amazing as always!
A big thanks to my sponsors for the continued support, Tekno RC, Amain, Pro-Line , Tekin, Protek, Schelle, MIP, BOOMrc, and RAD Painting!
Pro-Line Products Used:
Pro-Line MC Positrons Rear
Pro-Line MC Electrons Front
Pro-Line Velocity White Wheels
Pro-Line Airforce Rear Wings
Pro-Line 2WD Front Wing