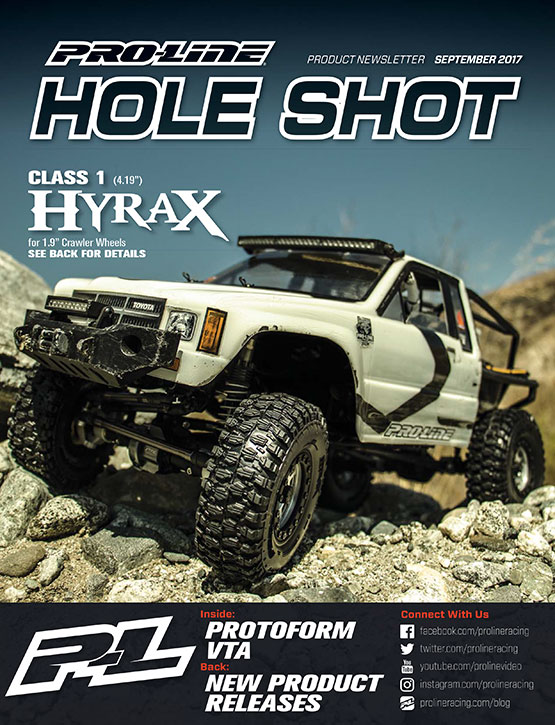 On The Cover:
Pro-Line Class 1 Hyrax (4.19″ OD) for 1.9″ Crawler Wheels. Ready for your next Scale Adventure or Trail Comp!
Inside:
PROTOform VTA Class!
Featuring the 1968 Ford Mustang Clear Body, 1971 Pontiac Firebird Trans Am Clear Body, J71 Clear Body, and 1971 Chevrolet Camaro Z/28 Clear body. Plus, the all-new PROTOform VTA Front and Rear Tires & Wheels Now available Pre-Mounted!
On the Back:
New Releases include the Class 1 Hyrax Tire, the PL-T Interior, Ford Raptor Pre-cut/Pre-Painted Body for X-MAXX®, Fugitive 1:5 Truck Tires, and the VTA Premounted Front and Rear Tires.
Visit RacePF.com and ProLineRacing.com for more details