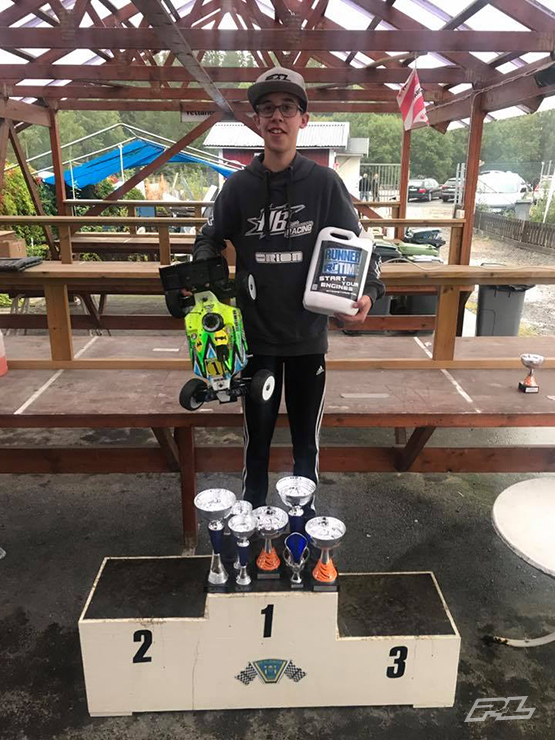 Todays last race Started out quite wet. In Semi-A there was a heavy rain, but the track handled the water quite well.
After 3 qualifyers Hampus was TQ.
Hampus had a fight with Andreas Edvinsson in the beginning, Then Hampus built a gap and won his semi.
In Semi-B tt rained even worse and almost the whole field had flame-outs.
Hampus was running Pro-Line Predator Body and Pro-Line SwitchBlade M4 Tires in Both quali and finals.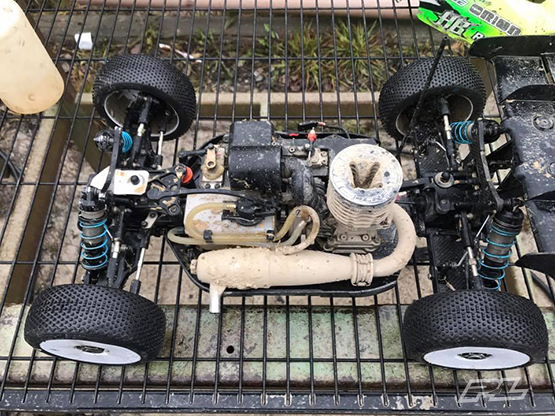 Before the A-Main there was a drivers meeting, race A-Main or go on quali Results.
It was decided to race…
Hampus Started on pole, had an almost Clean run and lapped the whole field.
Nice finish to the Swedish season.
Todays result, Clean sweep
Hampus 1st place & TQ
Best Junior driver
Total result in the Cup 2017
1. Hampus Berg
2. Victor Gunnarsson
3. Jessica Pålsson
Best junior
1. Hampus Berg
2. Victor Gunnarsson
3. Jessica Pålsson
Little South Swedish Cup, Born 2004 and earlier.
1. Hampus Berg
2. Joel Rosengren
3. Oliver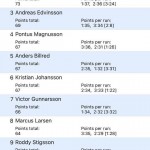 Thanks to:
#HBracing
#Teamorion
#Prolineracing
#TKO
#Runnertime
#XTR
#RcCarsCavalieri
#Highest
#JockeliPainting
#Swedishedition