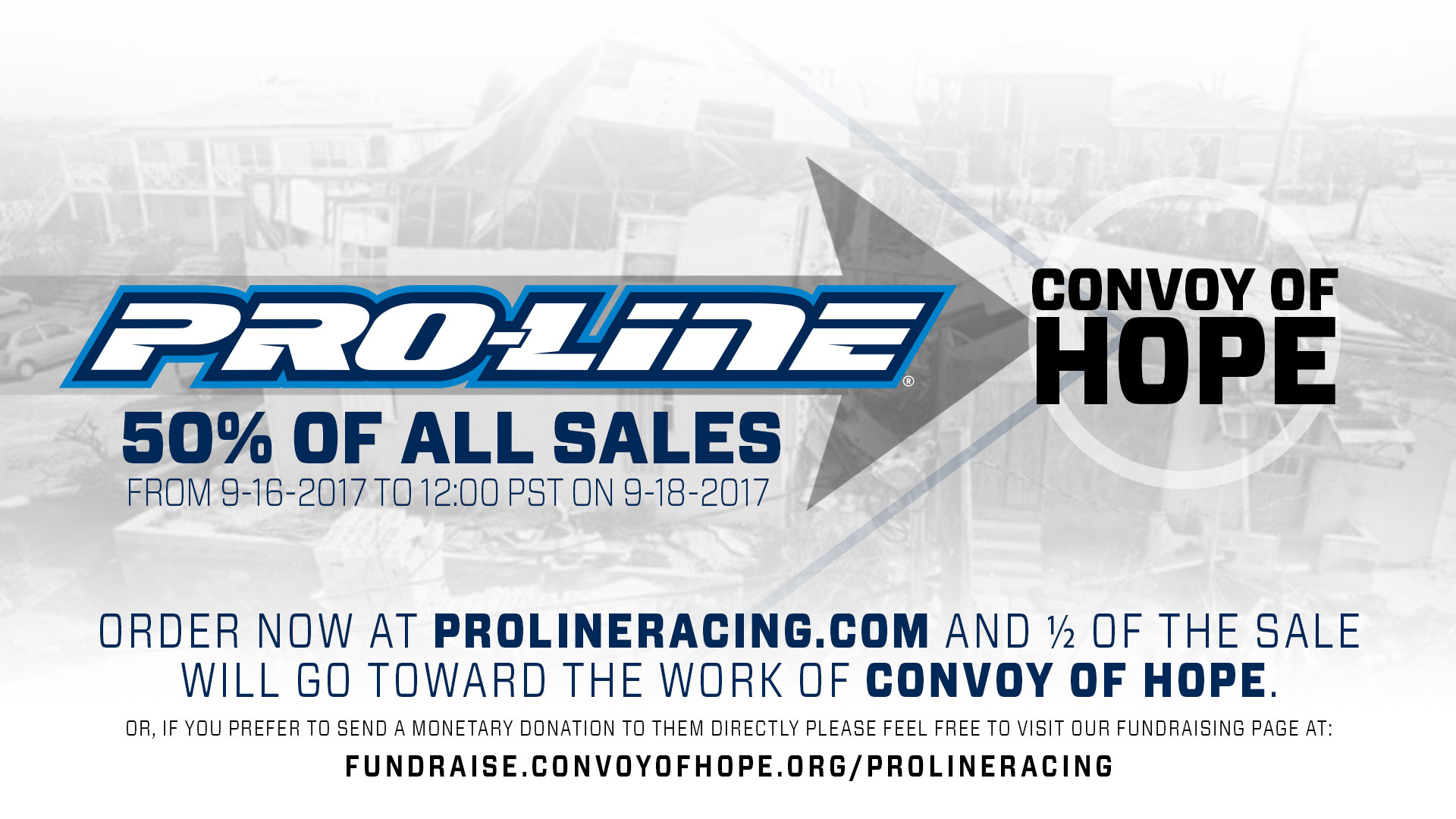 Order Now at ProLineRacing.com and 1/2 of the Sale will go toward the work of Convoy of Hope.
Pro-Line will be donating 50% of all web sales received over the weekend
(from 9-16 to 9-18 at noon PST) to support the work of Convoy of Hope.
Convoy of Hope has helped more than 80 million people throughout the world by sharing food, water, emergency supplies, agricultural know-how, and opportunities that empower people to live independent lives, free from poverty, disease and hunger.
See the work they are doing in response to Hurricane Irma here:
https://www.convoyofhope.org/blog/features/disaster-response/hurricane-irma/
We have set up a Pro-Line Racing fundraising page for COH Digital Responders: Hurricane Irma.
Here is a link: https://fundraise.convoyofhope.org/ProLineRacing