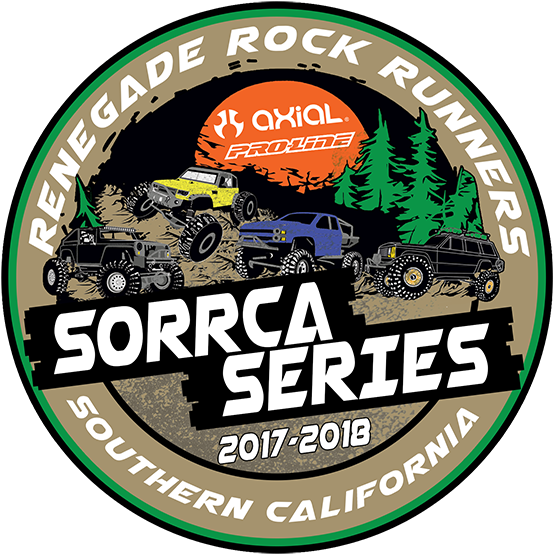 Renegade Rock Runners present a 2017-2018 SORRCA Series
Sponsored by Axial Racing & Pro-Line Racing
The Renegades are hosting a 6 event SORRCA series with 4 different classes, Class 1, Class 2, Class 2.5 (Box Stock Class), and Class 3. Each class will run 2 different lines at each event. $10 per entry per class. Points for scale items, so be sure to make your rigs as scale as possible! We will be hosting a large raffle at the final event, also known as the "Renegade Rock Runners 2018 AXIALFEST-SHAKE-DOWN-RUN". There will also be a Concourse hosted and judged by Knight Customs. The Renegade's are trying to bring together some of the crawler clubs, and individuals in the Southern California area to help grow the sport/hobby. All are welcome to join in on the fun! For further information please check out the Facebook group that has been created for this. All up to date event details can be found there, and on the clubs website, at RenegadeRockRunners.com.
Any and all questions can be left in the Facebook group, or e-mailed to Comp@RenegadeRockRunners.com
Facebook Group Link —> https://www.facebook.com/groups/rrrsorrca/
Dates and locations:
RD 1: Oct 7, 2017 – Lake Forest, CA / Dimensions
Event Flyer: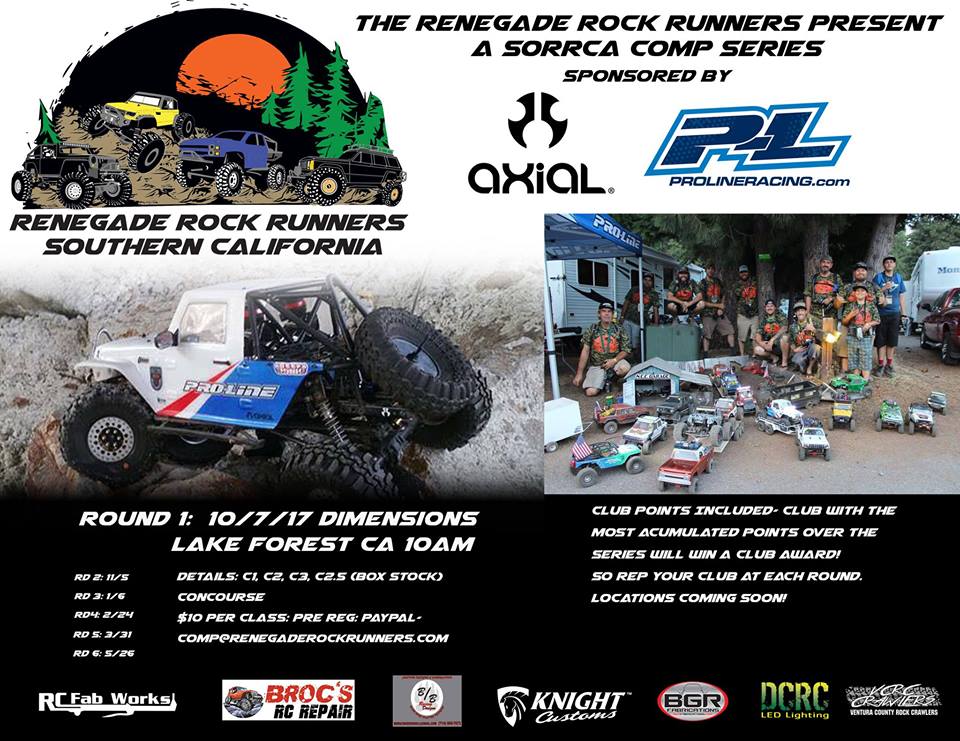 RD 2: Dec 3, 2017 – Apple Valley, CA /Horseman's Center Park
RD 3: Jan 6, 2018 – Simi Valley, CA / Flanagan's (Chumash Park)
RD 4: Feb 24, 2018 – Palmdale, CA / TBD
RD 5: Mar 31, 2018 – Orange County, CA / TBD
RD 6: May 26, 2018 – Santa Clarita / Vasquez Rocks