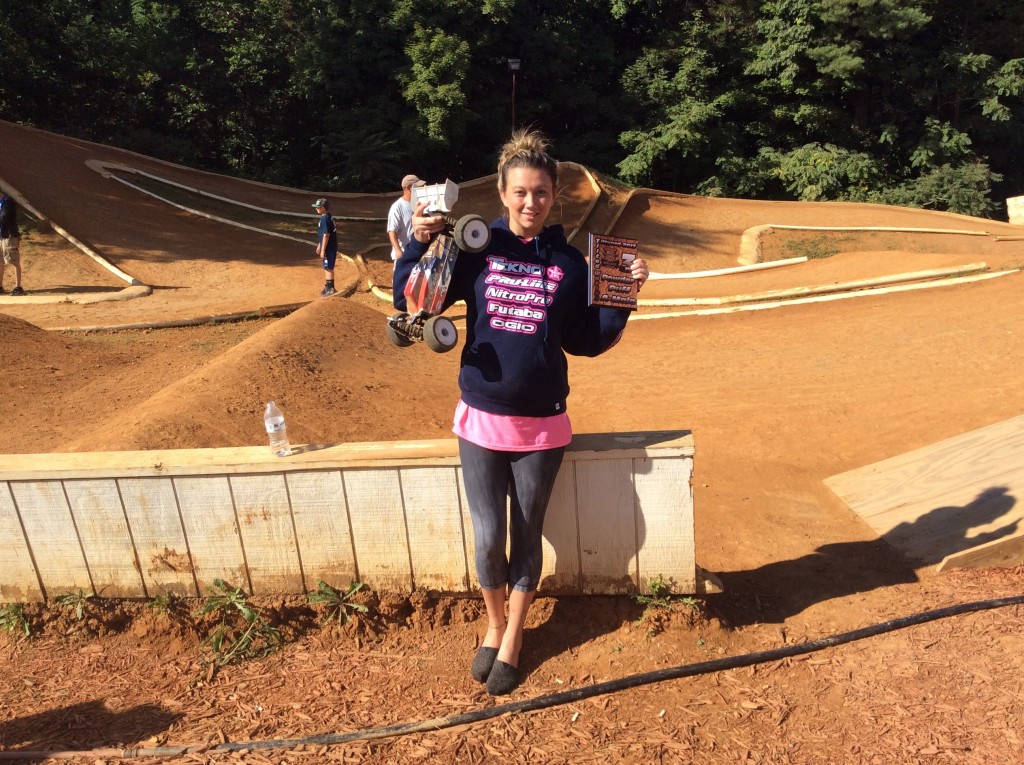 Lets start this by stating I love racing! lol! I got the privilege of making it out to Dayton, VA with my lovely girlfriend Haven for the annual Tilted Worlds race. We made it out Friday afternoon, and got to hang out with all the race buddies and learn the in's and out's of the track.
Pro-Line Blockades for Short Course
Qualifying went okay, all thing considered and by far the most fun was watching and coaching Haven in the Powder Puff class. We have our kids very much involved, and the funny thing is that she hasn't raced a day in her life. Her genuine fun comes from watching the kids race, and improve. This weekend gave us the rare opportunity to allow her to actually race! I have to say that she took to it like a duck in water! 🙂 Very impressive and awesome to be apart of!
Mains day came way too quick, and I would qualify 2nd in 4WD SCT, and 7th in the C main for E-Buggy. Haven was the first main of the day, and had an awesome run and came in at 3rd place! Great job hun! I didn't have as good of a run in the buggy class, but the competition was very tough, and I feel I gave them guys a good run for their money! After the double A mains, I would finish 2nd overall in SCT.
Decided to run X4 Blockades on the buggy, and M4 Bowties. I
never thought that the Bowties would have been as good as they were! I was beyond heavy on the trigger, and never saw a shred of wear! The Tiltyard has that "Magical Dirt" that some-crazy-how doesn't wear any on tires, and has a ton of grip!
Big thanks to all the Sponsors! #TeknoRC #ProLine #FTM Grip #CowRC #BocaBearings # GsRCRaceway
Huge thanks to Homer Allman for allowing us to race, and a great time with great people! Loved it all!!