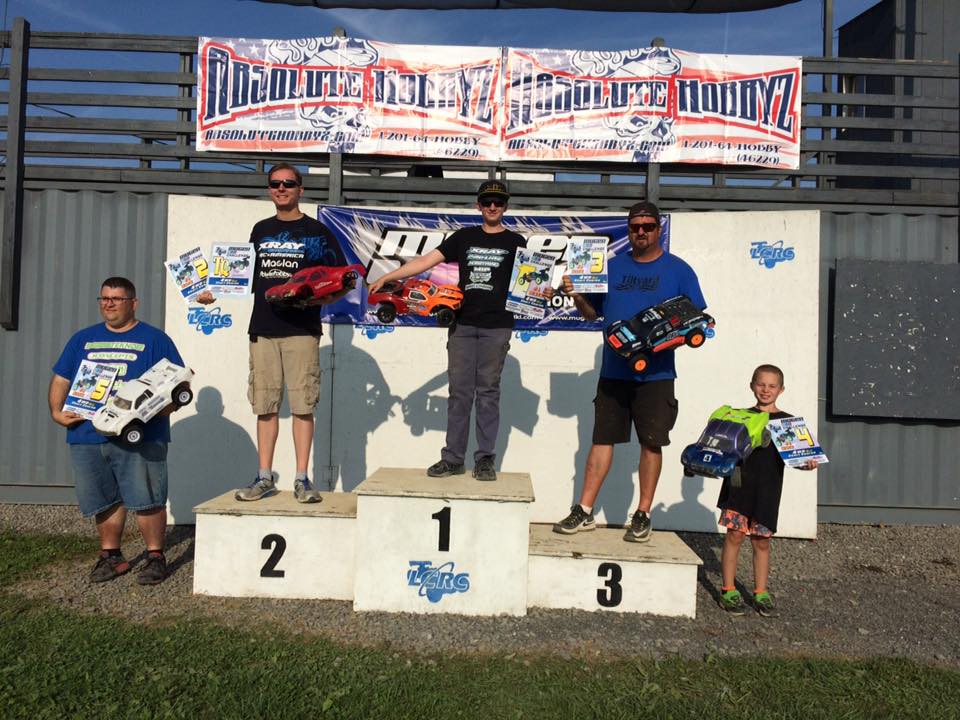 William and I had a great weekend racing at the 2017 Mugen Challenge held at LCRC Raceway. If you have never been to LCRC,  you should go. What a fantastic facility that is run like a swiss watch. Kevin Mummah knows how to run a facility! We arrived at the track Friday morning for open practice.
David Ran Pro-Line X4 Hole Shot Tires
We were able to get our Xray Xb8E 17' and our trusty MIP Pro4mance rides dialed in with some hard work and some great advice… from team mate Mark Sousa. Saturday we ran 3 rounds of qualifying with 72, 6 minute heats and got through all three rounds in 12 hours flat. Done by 9 pm. We ended up qualifying 2nd in the A-Main in 4×4 SCT and 11th in A-Main of 1:8 Expert E-Buggy. The track gets slick when the sun gets low in the sky, and the last round of qualifying we ran X4 compound Hole Shots and took 5th so we put those tires aside. I had a feeling we would need them the next day.
The next day's mains went very well. William put a little "inside/outside" move on the off camber wagon wheel turn and got inside first place to take the lead, and never looked back and we took the win in 4×4 SCT.
M3 compound Hole Shots had enough bite that William had some wheelies happening in some places.
We started the Xb8E 11th on the grid of the A-Main, with Mains to D. The race was the last one in the day, and the track was starting to cool off, so we went with the X4 Hole Shots. We were able to improve our position to 8th with 13 running with a stacked field. All in all a great weekend and good times with old friends. Special thanks to our Sponsors Xray, RC America, Pro-Line, Hobbywing, MIP, Team Scream and Douglas and company.