Congratulations to Daniel L. for winning the Reader's Rides Contest!
Daniel submitted a Pro-Line '66 Chevy body mounted on a Vaterra Ascender and Won!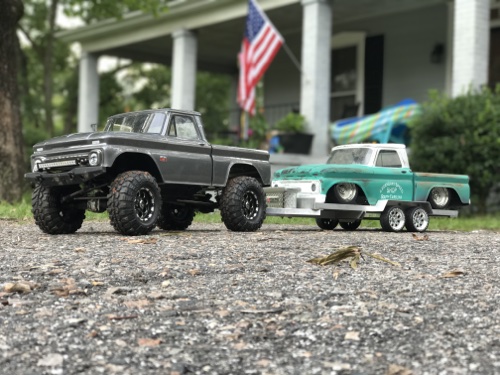 Title: Pair of '66 Chevys!
Description: Grey truck is a Vaterra Ascender with custom interior.
The teal ride is a heavily modified Tamiya CC-01 that has custom chassis rails and rear three link setup for the slammed shop truck stance. Me and my dad have had a couple 65 C-10s since I was born and had to complete some builds off the new body.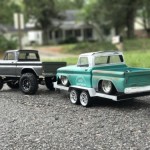 Great Job Daniel!
Don't forget to submit your next ride at http://www.prolineracing.com/blog/submit-your-ride/ for a chance to win.