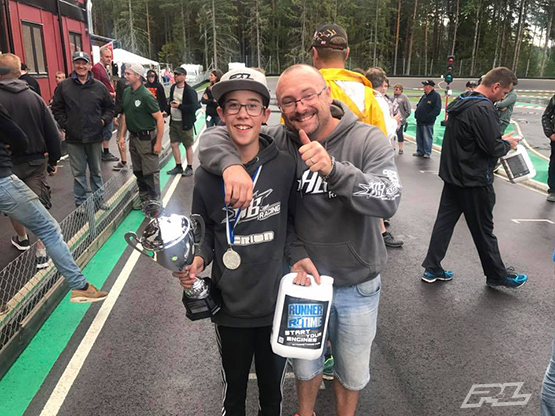 Home after a great Euros
After just missing out on the top 16 that is directly qualified for semi finals Hampus was determined to be top 4 in his 1/4 final.
He was Starting on pole, on the First lap he let the Nr2 car pass Since he looked hot, wise decision and then IT was a solid second place. Bumped up to semifinal.
Hampus used LockDown X2 & X3 during the whole race.
Tested fugitive and Switchblade also, But LockDown was way better.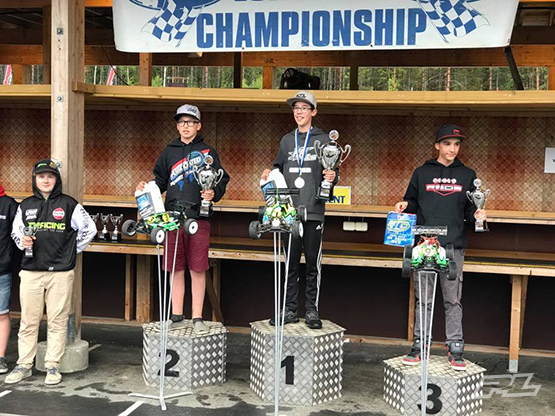 Starting 10th in Semifinal A-Main. By far the youngest and least experienced in that field. Half way in into the semi Hampus was up on 6th position. In the last pit stop Hampus was still out before the car on 7th position, Hampus was taken out after the straight by the 7th car, no penalty. Hampus fight his way back and out on the straight Hampus tried the inside line, contact and Hampus got a drive through penalty. With à Little more experience he Would Have been into the A-Main. But there is only one way to fix that, race more on this Level.
One more Chance to go to A-Main in the LCQ final.
12 cars that not bumped from semifinals into a 15-minute race. Winner into the A-Main as Nr13.
1/2 way into the LCQ Hampus was still on 3rd spot.
Then was a Little hot when he jumped up into the "horse shoe" back-end kicked up and tumbled out and Lost 8-seconds. Fought his way back to 3rd position in the end. Real fun to See Hampus keeping up the pace with guys like Savoya, Lee Martin & Neil Cragg.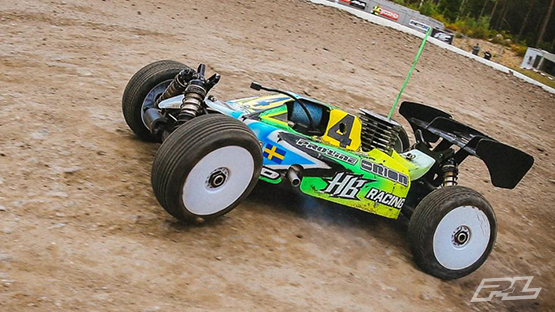 Now Hampus was a bit tired, But there was one more race, Junior Finals. Did not Have time to fix new tires or check the car, just filled up the fuel bottle and out to start again.
Could See that he was struggling a bit compared to the cars with new tires. But Hampus kept his head cold and made a very Good last run. He won the final before Joona Haatanen, Leonarde Valente & Max Mörth in 4th.
Very nice end to an amazing week by Hampus.
16th place In European Championship.
European Junior Champion.
Thanks Adrien for all your help in the pits, and setup advice!
#HBracing
#Teamorion
#Prolineracing
#TKO
#Runnertime
#XTR
#RcCarsCavalieri
#Highest
#JockeliPainting
#Swedishedition