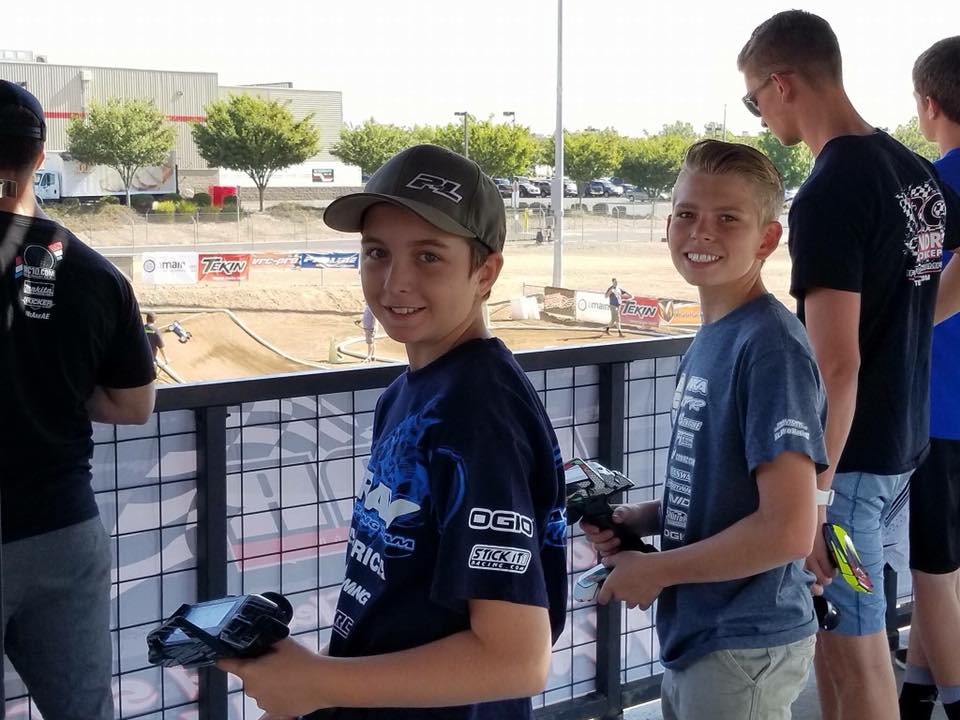 Attend the 2017 ROAR Off-Road Electric 4WD SCT, 1:8 Nationals at Amain's Silver Dollar Raceway.
Wednesday was open practice and I had my Xray XB8E'17 and XT8E'17 powered by Hobby-wing dialed on
Pro-Line Buck Shot's and Hole Shots.

Thursday was controlled practice and seeding. I had a 11th overall in Buggy and 12th overall in Truggy in seeding.
Friday was the first day of qualifying and truck I had a tough time with breaking, motor screws came loose in round 1, round 2 a screw came out that holds the chamber link on to the shock tower, but was still able to finish and get a 9th for the round.
Buggy round 1, I had a 12th for the round and in round 2 I had a 14th for the round. Saturday day 2 of qualifying and lower Mains.
Round 3 I had a good run in buggy to get 9th for the round. Round 4 was different I had too many mistakes and got a 15th for the round. E-Truggy round 3 I had a 10th for the round.
Round 4 I had electric problems. I still made the A-Main in both cars and was starting 12th in both as well.
A-Mains, A1 I was battling with Adam Drake, Kyle Turner, Austin Blair, and Mason Eppley and I had a 10th after battling with them for A1. A2 I had a much better start and was in the top 5 than I had to many mistakes and got a 12th for a2. A3 I had a bad race all together I was not driving I should have been and got a 14th for a3 and finished 14th overall after all 3 Mains.
A-Mains in E-Truggy, A1 I had 13th after breaking a center diff gear. A2 was better I had a 10th. A3 I had 9th and finished 13th overall. I would like to thank Kevin Palmer, Tracy Palmer, Dennis Palmer, and Gayle Palmer for supporting me all the time. As well Xray, RcAmerica , Hobbywing, Pro-Line, Amain.com, Protekrc, Sanwa, Vp Racing Fuels, Hudy, Ogio, CowRc, Stickit1Racing.com, 110% Racing.
– CJ Jelin