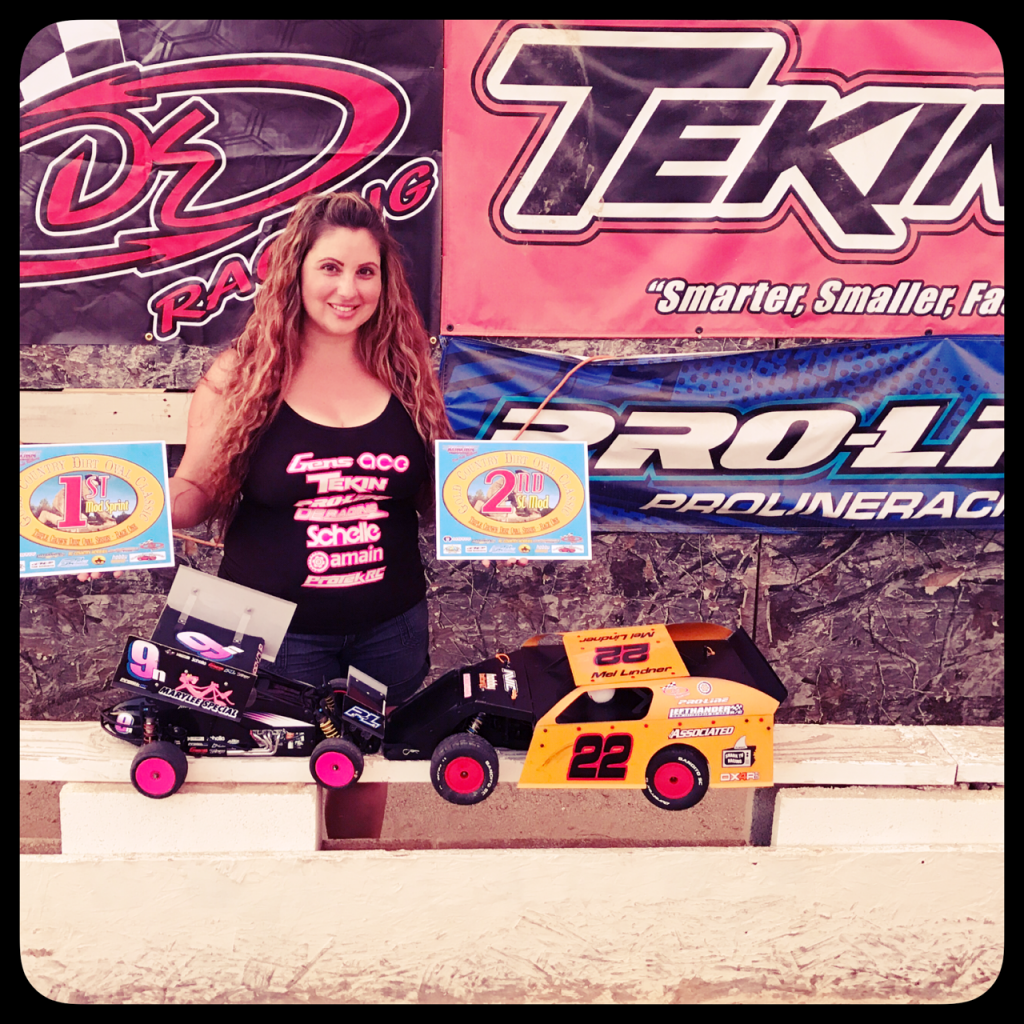 I went to Auburn Performance Raceway this past weekend and ran the Triple Crown Series Race (1st of 3). There were 11 or 12 total Outlaw Mod Sprint Cars. 6 cars qualified to the A-Main. I qualified 4th. The Main was very tough! Lots of fast guys, I knew my only shot was to stay consistent and make no mistakes. The first few laps I paced with the top 3 guys and luck went my way! We were doing 4-5 seconds lap times so we caught lap traffic by the 2nd or 3rd lap, lol. That's when it got real interesting. Long story short, I was the only car that was able to finish the race with zero wrecks/mistakes! I ran a flawless race, and was able to lap the whole field. I was very proud of myself. I was able to take the win. This was only my 2nd race in dirt oval after being out of it for 4+ years. Nice to know I still got it!
Mod Sprint Car : I ran Pro-Line Positrons in the Rear and Transistors in the Front
SC mod : I ran Pro-Line Suburbs Front and Rear.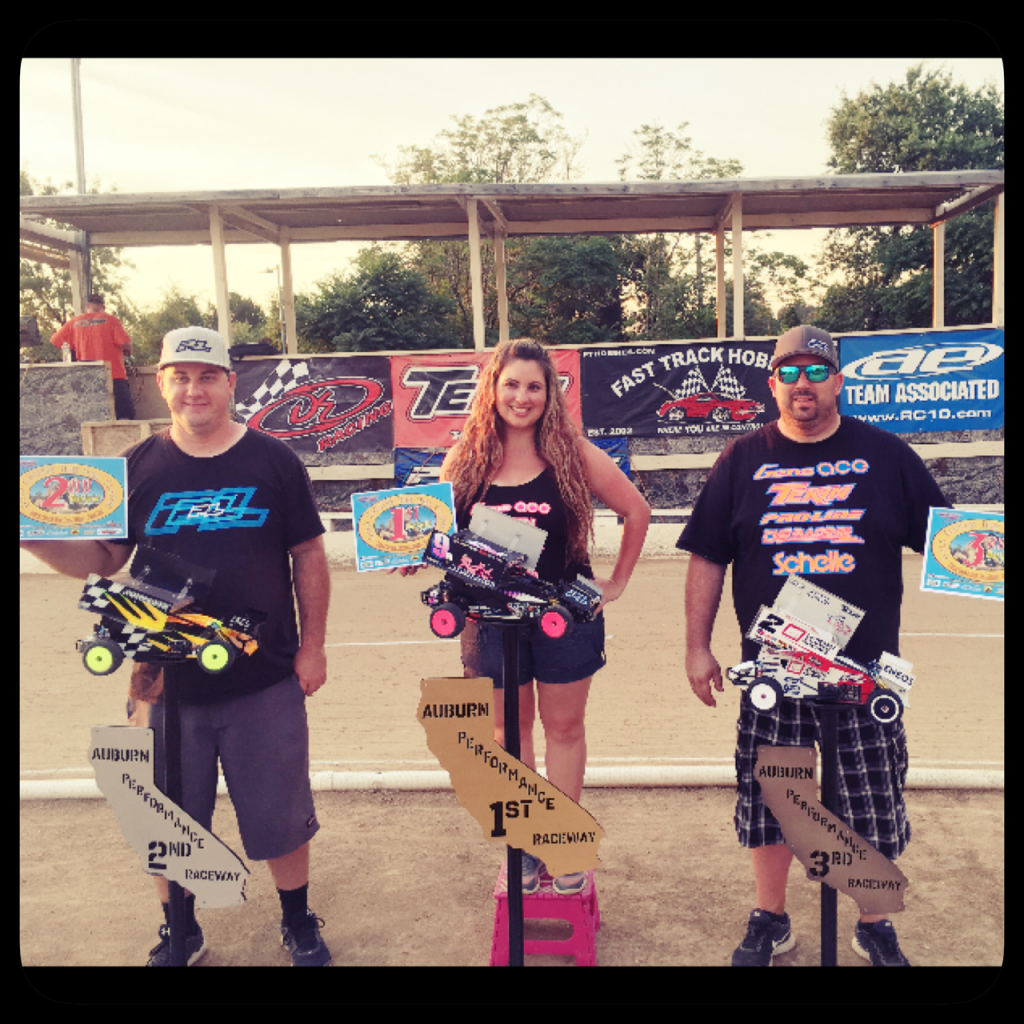 I also ran a rent-a-ride (SC Mod). This was Mel Linder's car. The day we raced was my first time ever with this car. It's a super fun class, very fast cars! I was on a track record when the car decided to thermal with only 7seconds left. Got the car fixed for the main. I qualified 3rd. I was dominating the race when a lap car tried to get out of my way and hit me, causing my body to tuck, had to make a speedy pit stop (car is un-driveable with a body tuck), lost the lead, ran out of time to get the lead back, needed maybe 2 more laps and I would have had it. So I finished with a close 2nd.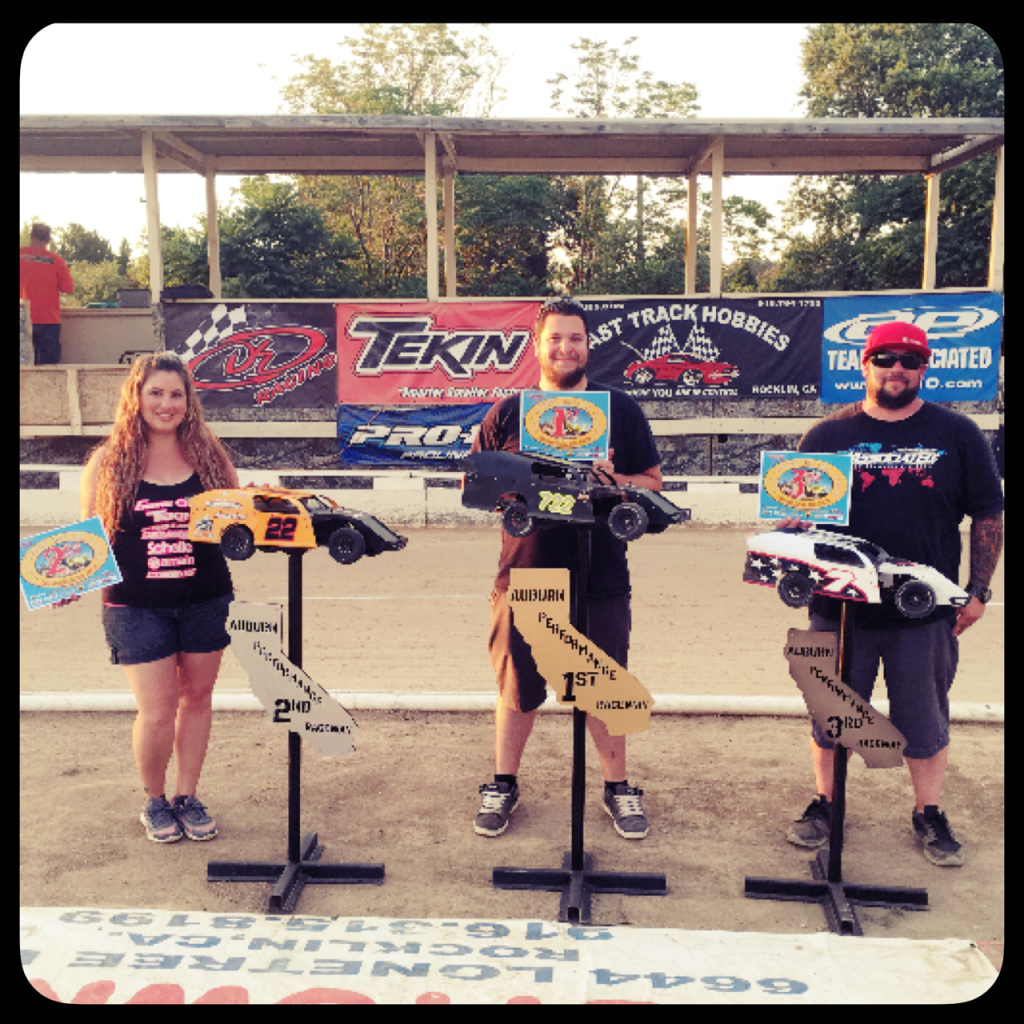 I'm going to try and run the dirt oval nationals in Bakersfield the first weekend in august and 2 weeks later is the 2nd triple crown series race back in auburn. The off days I will be running off road. Busy busy busy.
– Jennifer Lathrop