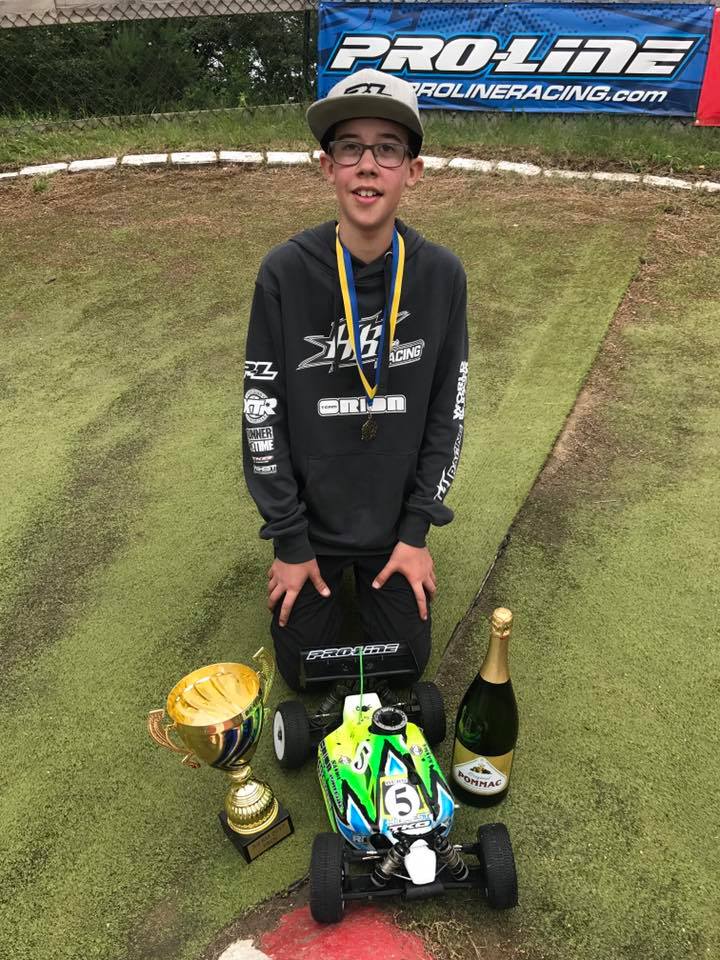 Nice finish of the Swedish Nationals. Hampus Started second in semi B.
Hampus was driving Pro-Line Lockdown M4 when it was raining in the qualifying.
LockDown X2 and Predator Body in the A-Main.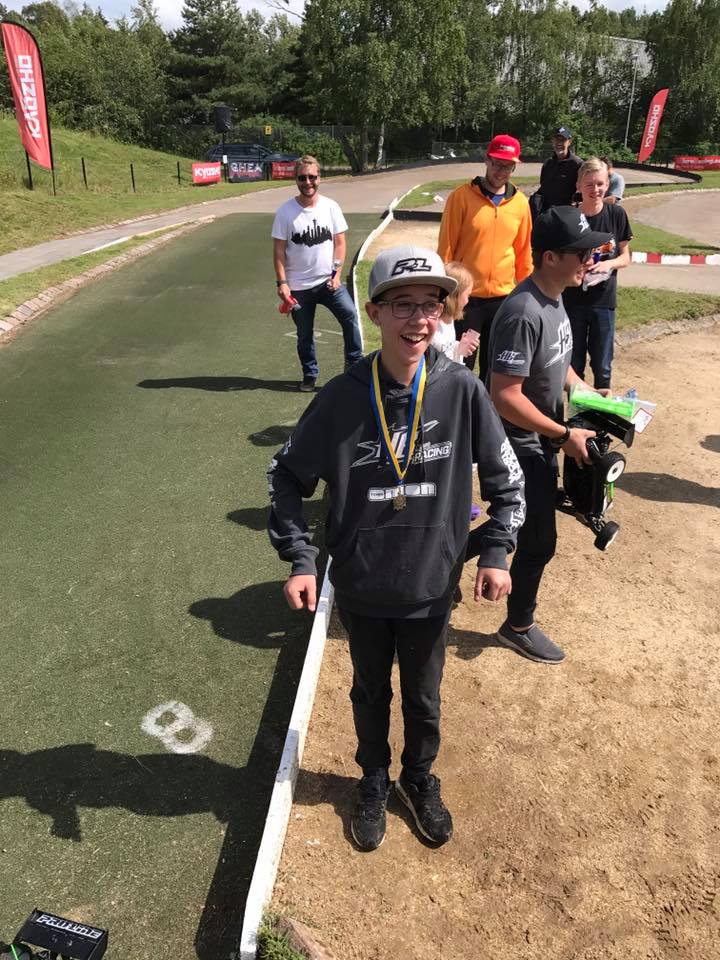 2-minutes before start the rain Started again.
Change Tire or not?… Changed to M4 from X2.
Then after 5-minutes the rain stopped. M4 on dry tarmac & concrete Can be a handful.
Hampus managed to secure 3rd place.
Hampus Started 5th in the A-Main.
Was a little hot in the start, stop and go for jumping the start, IT was very clear.
Then David Hassel and Hampus had an Interesting fight about 3rd place for a while.
Hampus drove really Good in the rest of the Main.
Secured 3rd position, second year in a row.
David Ronnefalk showered Hampus in "champagne"
Mechanic is super proud of him.
He fixed the whole car by himself yesterday evening.
Thanks to:
#HBracing
#Teamorion
#Prolineracing
#TKO
#Runnertime
#XTR
#Highest
#JockeliPainting
& the HB team for a nice weekend.
– Håkan & Hampus Berg