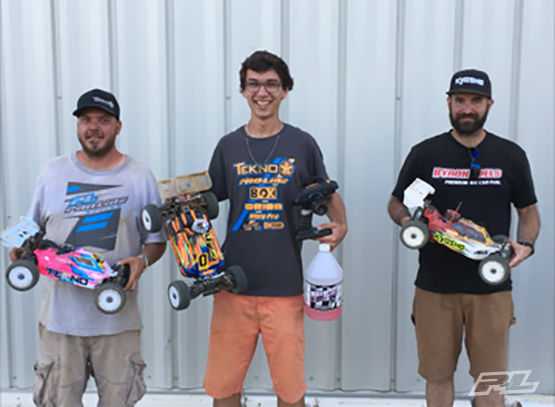 This weekend I was able to continue the back to back weekends by making the 3 hour drive to LRT Raceway in Iowa for the Firecracker 40. I was really pumped for this one as it would be the first time running a main longer than 30-minutes! Shout out to Danny and his dad for the dialed facility!
As for qualifying I would have solid runs and after the two rounds I would TQ both E-Buggy and Pro Nitro Buggy! E-Buggy would go great and I would be able to win by about 2 laps!
Jared Ran Pro-Line X3 Blockades to Victory!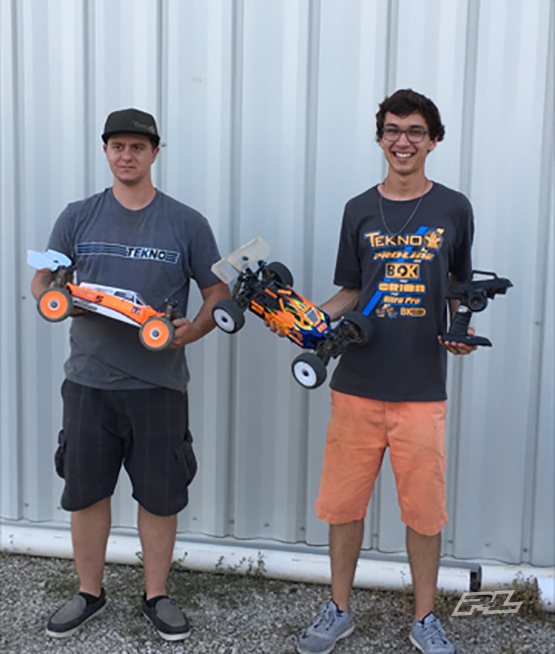 Noticing the changing track conditions I ran back and grabbed some X3 Blockades instead of the X2's during the short break between races for the Pro Buggy final. Starting on pole I was able to drive nice and smooth and cruise to a near 2 lap victory after a full 40-minute main!! Midwestern team manager Eric Fletcher was able to win the 40-minute Truggy race as well to complete the Tekno RC#teknotakeover! After the past few races I'm extremely happy with my program, everything has been coming together perfectly! Massive thank you to my Sponsors and my Parents for everything!!
Tekno Rc
Pro-Line
BLOK
BK Servo
Nitro Pro
Orion
Sanwa
Race Em Rc
PT Racing Oils
Legit Lidz
Wiggins Farms
Bonnell Industries
Boom Rc
– Jared Wiggins