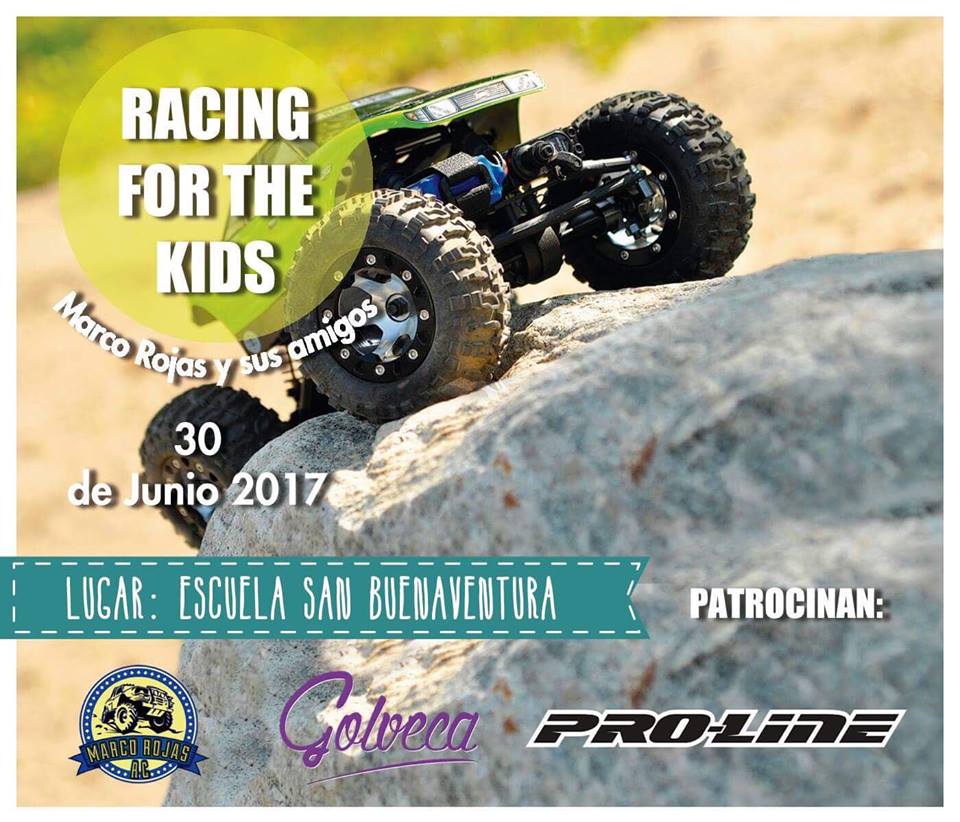 Racing for the kids:
San Buenaventura School will be received Marco Rojas and staff next June 30th. As a part of the celebration for the midterm break.
Marco will be sharing with the children and let them know about the hobby (RC Rock Crawling) and the importance of enjoy in a healthy way:
"Is very important for me to share with the children and let them know that this hobby is an amazing way to have fun in a very healthy way. They can share with their friends and enjoy of the beauty of the place and have a really good time
Children are our future and it´s our responsibility to give them the opportunity to live in a better world away from all the negative that happens every day". Marco said.
This activity will be part of the activities organized for Marco in different schools of the country with the support of Pro-Line Racing!!!