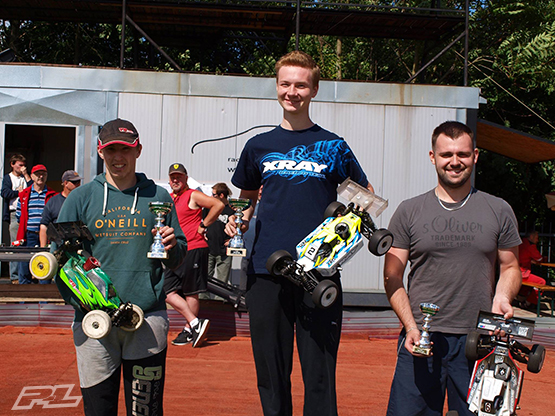 The 5th round of Czech Open series took place last weekend in Usti nad Labem. For the first time ever in the history of this series, the race took place on astro track!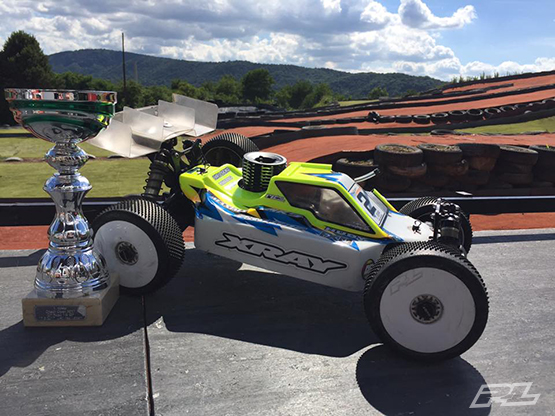 We arrived on track Saturday morning and went for short practice. My XB8 felt pretty good and we only had to do few changes due to very bumpy conditions.
In qualifications I managed to take TQ's in all 4 rounds and started 1st in Semi A. Stepan Silhavy made it XB8 1-2 as his 2nd fastest time in Q4 resulted into the 2nd overall!
My semifinal didn't start well as I hit the bump in the first lap and lost few places, but quickly got back to lead and my FX powered XB8 won the semifinal with more than lap ahead of 2nd driver and gained pole position for the main final!
We did a few changes on the car for the final and it worked out great! My XB8´17 on P-L Pin Points was amazing and pulled away from the field! Unfortunately for Stepan, he had to retire after few minutes… In the end my XB8 took the win with huge gap in front of Ivo Viktorin and Martin Zicha in 2nd and 3rd!
TOP 12:
1. Kaja Novotny (TQ) – Xray
2. Ivo Viktorin – Sworkz
3. Martin Zicha – Mugen
4. Petr Javorovsky – Mugen
5. Adam Babka – Xray
6. Michael Horak – Xray
7. Jiri Novotny – Kyosho
8. Zdenek Zicha – Mugen
9. Petr Tomasek (jun) – Mugen
10. Jan Bilek – Kyosho
11. Petr Tomasek – Mugen
12. Stepan Silhavy – Xray
It was very nice race, thanks a lot to the organisers! Big thanks to my parents and all my sponsors for the support!
Xray, FX, Maxima, MKS, Pro-Line, Hobbywing, Sunpadow, Hudy, Hiroseiko, HOECO, H-Speed, Dubidesign, DFcreative, Ruddog and KajaRCracing
– Kaja Novotny