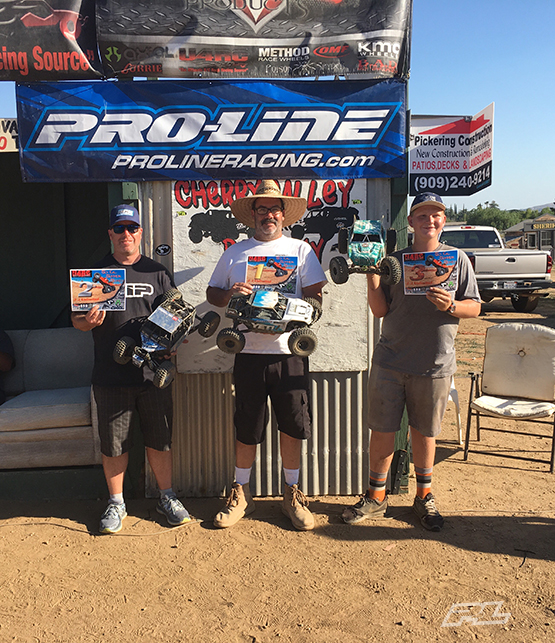 I wanted to share my recent 2nd place finish in the brand new 2.2″ Unlimited Class for U4RC running my modified Losi Rock Rey.  What's unique about this class is that any chassis type can enter and also, any repeat car can enter as it's the last race of the day.  I competed against the 2.2″ Indy Winner and the 2.2″ Trophy Winner along with Jake Wright, the World Champ!
Other Pro-Line Drivers on the Podium are Chris Pickering and Deven Dodd
Pro-Line Hyrax 2.2″ Tires
Pro-Line PowerStroke XT (on vehicle rear)
Pro-Line PowerStroke SC Front
I snagged a 2nd place finish only 4-tenths of a second past the leader in the 7-minute race.  I clocked the fastest lap of the day and the track record with a 48-second lap!  I couldn't have done it without the support and the great products that Pro-Line makes!
Thanks again,
Rich Morgan