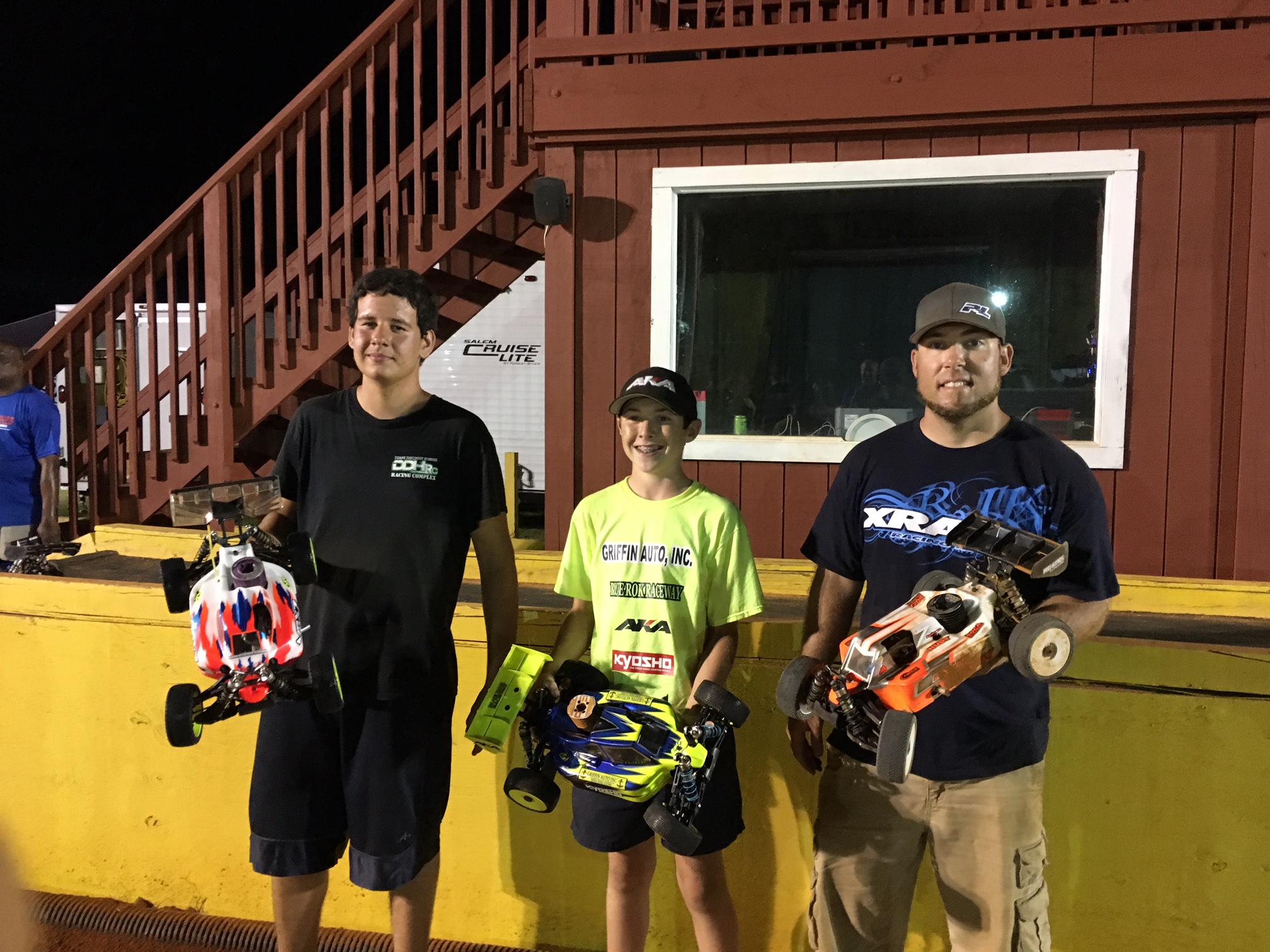 Dad and I traveled to Perry, FL this weekend for round 4 of the Force Series. Around 150 entries for the event. I went into the race 1st in points in Nitro Buggy and 5th in E-Buggy for the series.
Qualifying Saturday morning went well with both of my Xray Buggies. In Nitro I would qualify 4th with my Xray XB817 and 5th with my Xray xb8e16 both on Pro-Line Fugitives after 2 rounds. The track was very abrasive and tire wear was really high.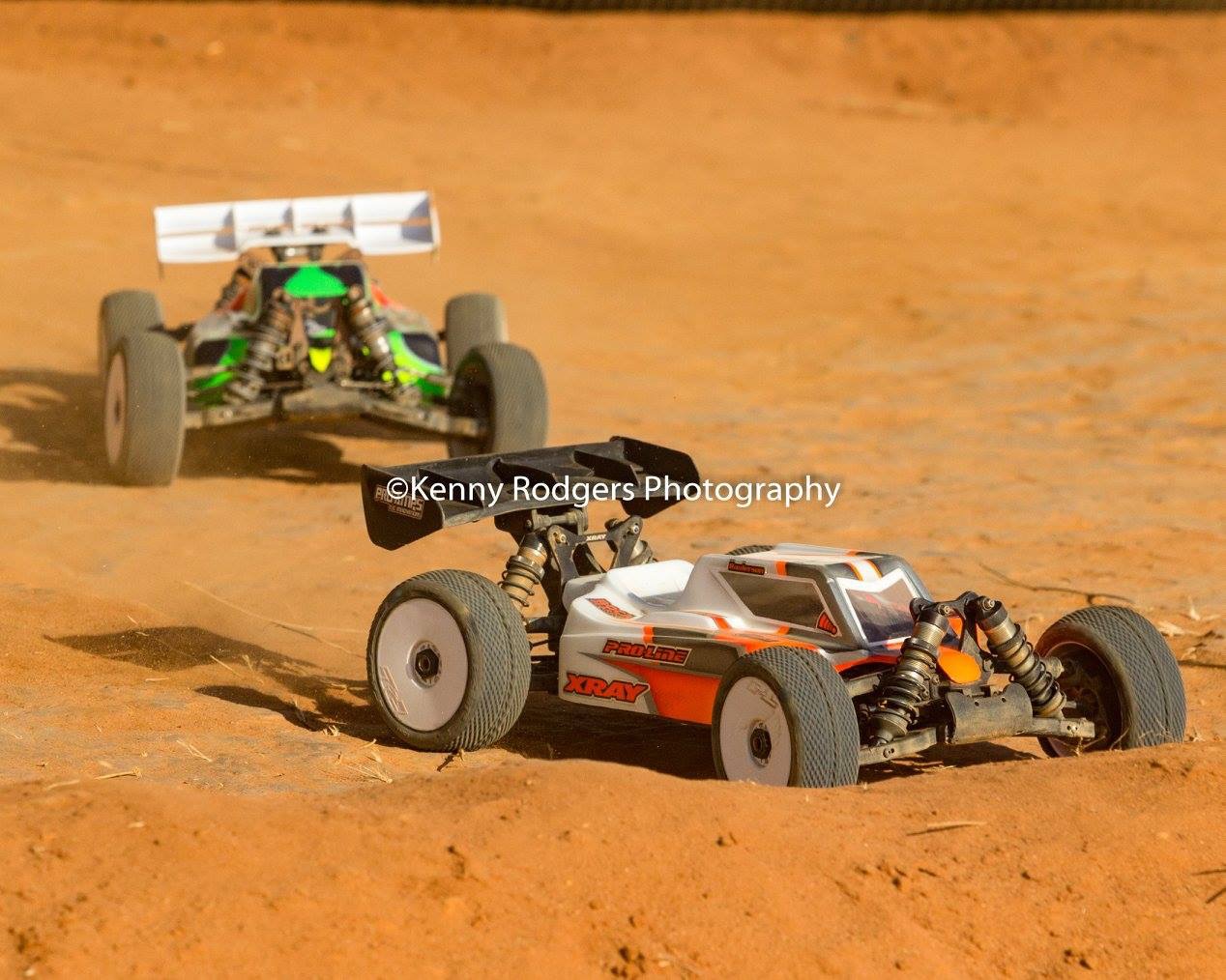 In Nitro the A-Main was later in the evening so I went with X3 Hole Shots so they would last the entire Main. The motor bearings were going bad in my nitro and wouldn't stay at idle so before the mains I went to a back up motor that I haven't ran in about a year. I didn't know how the fuel mileage would be so during the 25 minute A main we had to pit one extra time than usual. I was running second for a while but fell to 3rd by the end of the race trying to save fuel. Still a solid 3rd place finish.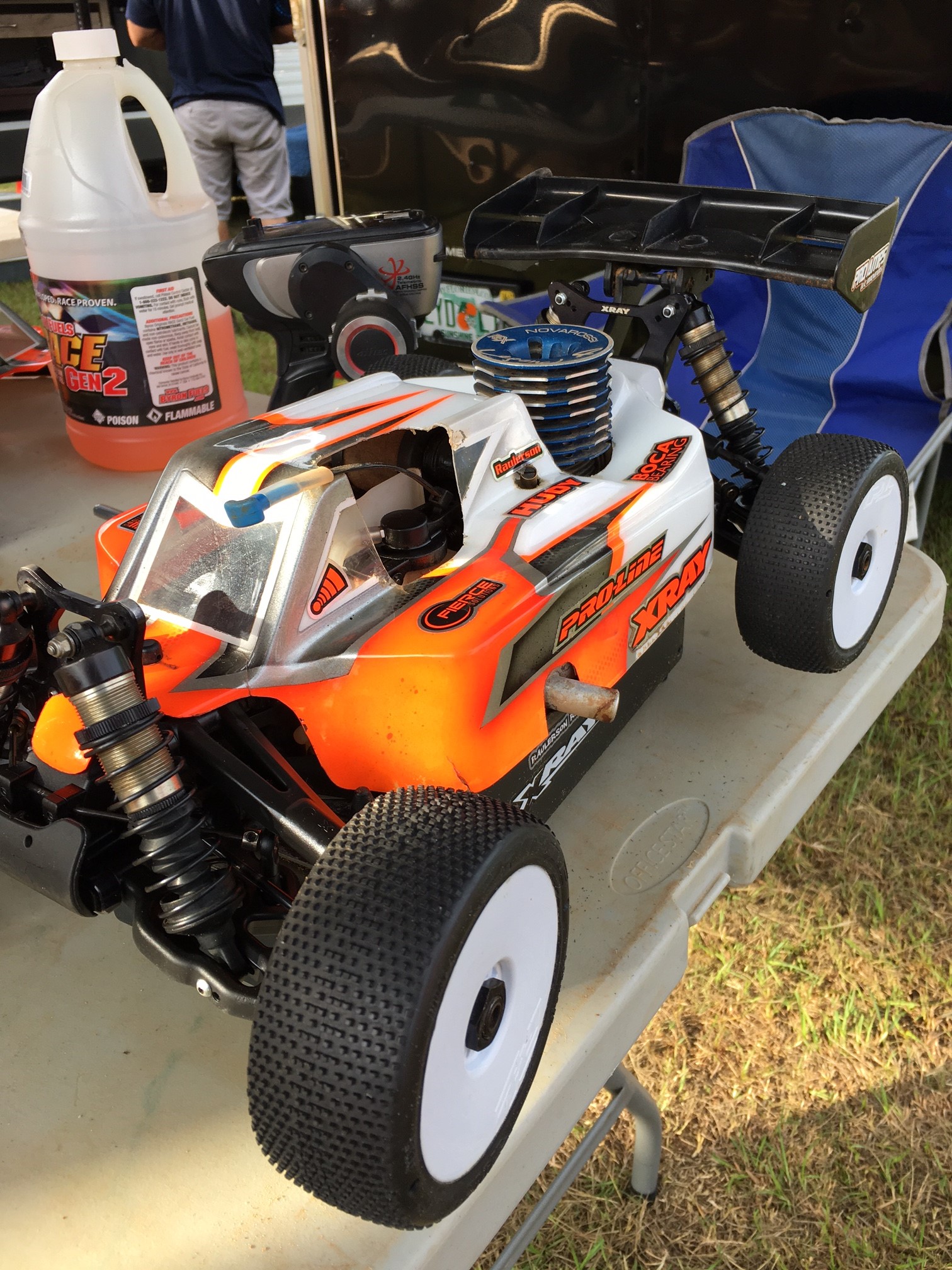 In Electric Buggy I finished 4th in A1 with very tough competition. I ran Pro-Line X4 Hole Shots in both mains. In A2 I finished in 5th having some trouble on he first lap. Overall I came home 4th and was happy with that finish as well.
Overall it was a good weekend for us and the track crew at Blue Rok in Perry done an excellent job. Another special thanks to Mr. Brian Lewis providing me the Pro-Line Tires I need and some setup tips on my Xray Buggies. Thanks for your support!